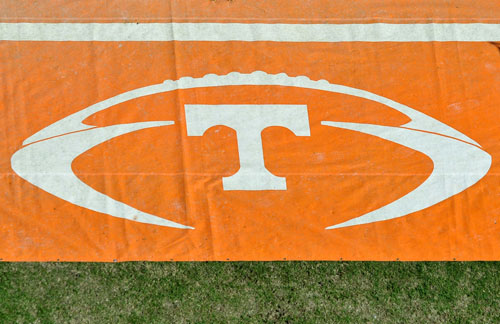 The long-time rumored new marriage between Tennessee and Nike became official Friday.
Tennessee has entered into a department wide apparel agreement with @NIKE. Details to follow.

— Tennessee Athletics (@Vol_Sports) January 31, 2014
The University of Tennessee is dropping the archaic Adidas for its cool big brother Nike, and the Vols will start donning the Nike uniforms in the 2015 season.
Related: Will Tennessee keep the Smokey-grey Adidas uniform look?
Tennessee is a program with a storied history and tradition, and it was quite a culture shock to see Adidas roll out the Smokey-grey uniforms last season. Can you imagine the reaction when Tennessee rolls out looking like an orange Oregon?
Related: See how much some programs get from Nike, Adidas and Under Armour
Photo Credit: Randy Sartin-USA TODAY Sports