ALABAMA
5 forms of internet hilarity that only a Lane Kiffin coaching move can inspire
Steve Spurrier, Les Miles, Lane Kiffin. Why are all of the interesting coaches leaving us?
Lane Kiffin didn't just put up some impressive numbers for Nick Saban's offense. He gave us laughter. Plenty of laughter.
Whether it was Kiffin walking into the stadium with his sunglasses on, throwing shade at Tennessee via Twitter or watching him get chewed out by his boss on the sidelines, Kiffin's three year run at Alabama was quite entertaining.
Honestly, with Saban's dominance getting increasingly boring each passing year, Kiffin was easily the most entertaining element in Tuscaloosa.
It's no surprise that the internet provided us with great creativity in response to Kiffin's antics over the years. During the recent coaching carousel involving Kiffin, the internet really picked up its game.
Let's check out some of the most hilarious forms of creativity showcased in response to the Kiffin news in recent weeks.
First, Kiffin was headed to Houston. But, then he wasn't.
Just like Herman to LSU, the Kiffin to Houston news seemed a done deal. But of course, we were played once again by those slick agents. Wait, Major Applewhite got the job over Kiffin? Sorry, Lane.
"Who is: Lane Kiffin?"#JeopardySports pic.twitter.com/CktRD8XjkY

— Jeopardy! Sports (@JeopardySports) December 9, 2016
Lane Kiffin's lived the life of a thousand coaches.
What a resume! The Raiders, the Vols, the Trojans, the Tide! It's been an inspiring run by Kiffin.
Lane Kiffin:
Fired by Al Davis
Caused riots in Tennessee
Ditched at the airport by USC
Butted heads with Nick Saban
All by FORTY-ONE pic.twitter.com/xgP7SUdHuG

— C&C Machine (@CCMachine) December 12, 2016
Hours after the Kiffin to FAU news broke, the LA Rams fired Jeff Fisher. Of course, this was the perfect storm for some great Kiffin material.
Wait, is Jeff Fisher the original Lane Kiffin?
😭 😭 😭 RT @BarackOMamba: Lane Kiffin accepting the FAU HC job and Lane Kiffin hearing about the Rams HC opening pic.twitter.com/zONwN1pQuv

— Fatter Lyfe Jennings (@Mike_Coop) December 12, 2016
We get it. Lane loves the west coast. But South Florida isn't bad, right?
Boca Raton, baby! Lane is comin' in hot.
Live look in at Lane Kiffin following Jeff Fisher firing: pic.twitter.com/rlhYnEYSxO

— Richard Janvrin (@RichardJanvrin) December 12, 2016
Love him or hate him, we're going to miss Lane Kiffin in the SEC.
Let the countdown begin to when Kiffin leaves FAU and takes over the Florida Gators. Did I just say that out loud?
When I heard the General JetSweep was heading south. #lanekiffin #fau pic.twitter.com/WzwaZ9mBh5

— Adam Brakefield (@beardedbrake) December 12, 2016
Let's briefly look back at some of the most common, most iconic Lane Kiffin memes that has been hitting your Twitter feed and Facebook newsfeed with regularity in recent years.
Pay homage to these classic works one more time.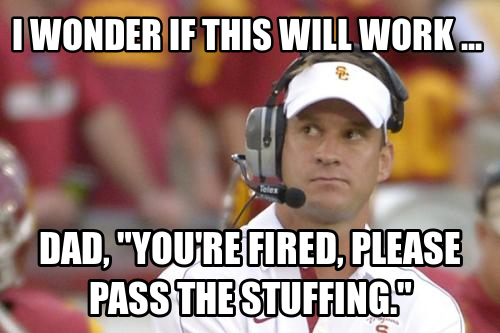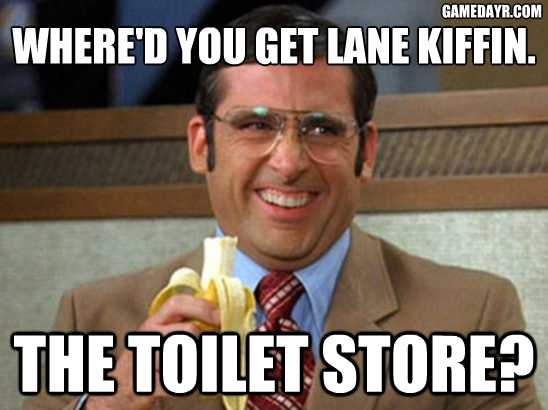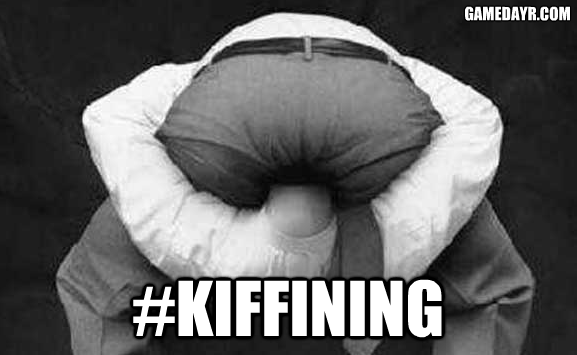 Godspeed, Lane.