ALABAMA
Alabama trolls Ohio State on its national championship game poster
Ohio State's insistence on referring to the school as "The" Ohio State University is a popular target for trolling and trash talk. After Monday night's 52-24 win in Miami Gardens, Alabama threw subtlety out the window with a day-after troll.
As you can see in the image below, the game poster tweeted from the official Twitter account of Alabama football puts a strong emphasis on declaring the Crimson Tide "The National Champions."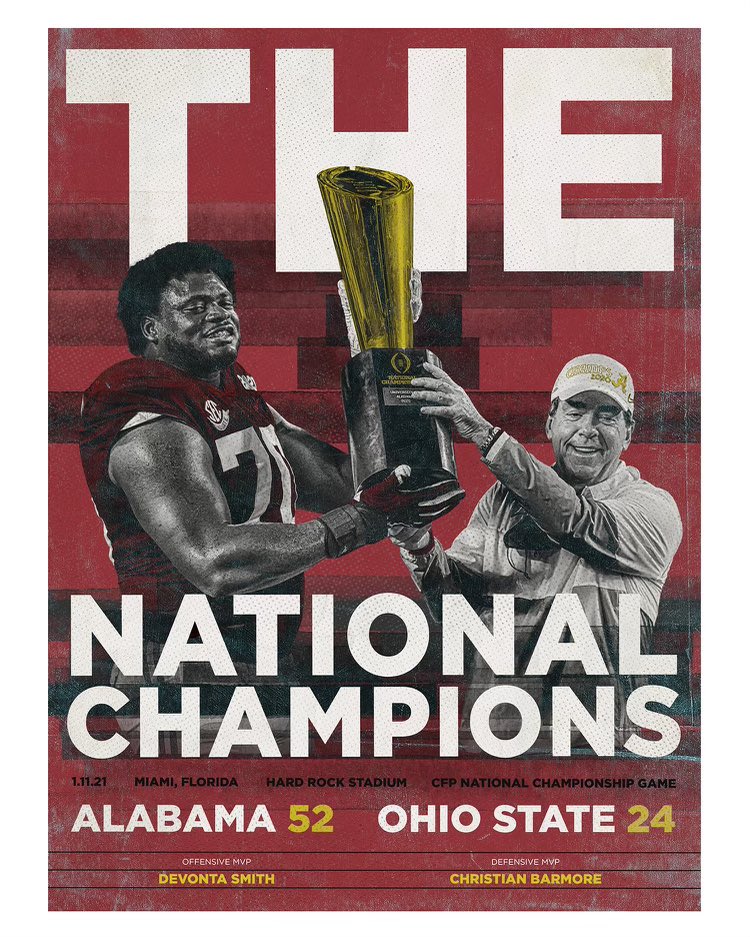 It's not just the official account getting in some postgame trolling. Twitter user @notkdk3 compiled a video of the social media reaction from a number of Ohio State fans before, during, and after the game, which you can view below. Unsurprisingly, the hilarious video features some not suitable for work language.
UA now owns a 4-1 advantage in head-to-head meetings between the two perennial powers. It took six years for Alabama and Ohio State to meet again after the College Football Playoff semifinals clash for the 2014 season. It's anybody's guess whether the Buckeyes and Crimson Tide will meet next in the postseason or in the home-and-home regular-season series scheduled for the 2027 and 2028 season.
The players and coaches might be different the next time Alabama and Ohio State clash on the gridiron, but the Buckeye faithful are sure to remember the trash talk and trolling.