Alabama exodus: 5 Crimson Tide players, including key TE and pass rusher, reportedly enter transfer portal
Alabama lost the national championship game on Monday night to Georgia, and now several players are considering their futures.
Though the Tide will have plenty of talent returning in 2022, 5 players reportedly entered the transfer portal on Tuesday evening.
The biggest name of the bunch is TE Jahleel Billingsley. He'll be joined by LB Drew Sanders, QB Paul Tyson, LB King Mwikuta and OL Tommy Brown, per Matt Zenitz of On3 Sports:
A rundown of the Alabama players who have entered the transfer portal today thus far:

— TE Jahleel Billingsley
— LB Drew Sanders
— QB Paul Tyson
— LB King Mwikuta
— OL Tommy Brownhttps://t.co/St4ensmRGU

— Matt Zenitz (@mzenitz) January 11, 2022
Tyson, the great-grandson of Alabama legend Bear Bryant, shared a note thanking Alabama and its fans:
Bama Nation… pic.twitter.com/4IpBPgvpJZ

— Paul Tyson (@Paul_Tyson17) January 11, 2022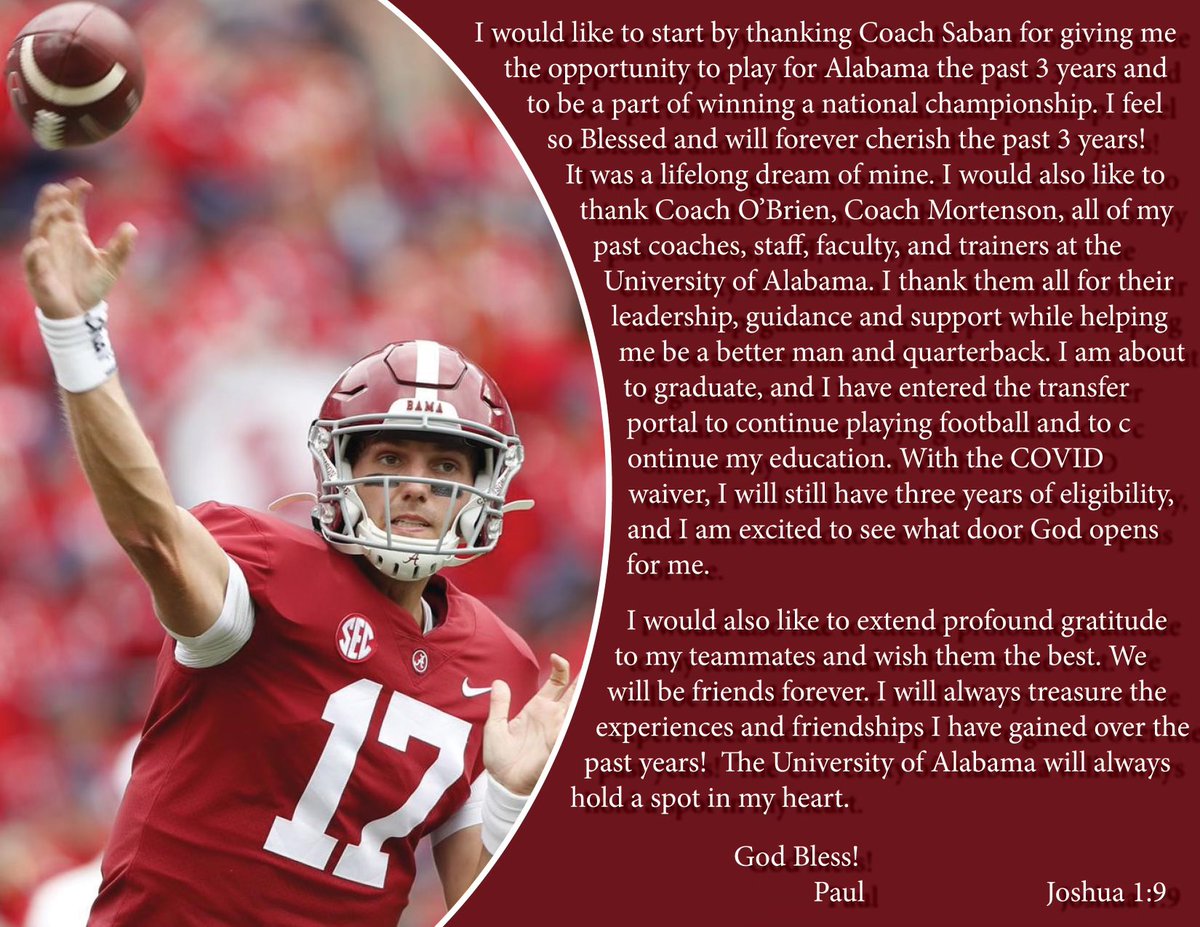 Billingsley recorded 17 catches for 256 yards and 3 touchdowns in 2021. Tyson threw for 150 yards, 0 touchdowns and 0 interceptions. Sanders had 24 tackles and 1 sack. Mwikuta recorded 1 tackle.
Where they end up next remains to be seen, but they figure to draw plenty of interest in the transfer portal.