ALABAMA
Alabama fan shares terrific College Station experience thanks to Aggie faithful
An Alabama parent and fan visited College Station, Texas on Saturday for the game between the Crimson Tide and Texas A&M, and raved about the hospitality, despite the 27-19 Alabama victory.
There was a marriage proposal, a pleasant conversation with someone whose manners that were "impeccable" and even a fist bump to an opposing fan after a Damien Harris touchdown run.
As the Alabama fan left, an Aggie asked if he enjoyed her stay in College Station.
"There is magic here," Robert Davé wrote. "If you ever have the opportunity to attend a game at Texas A&M, do yourself a favor and come. You will never forget it. Roll Tide, friends."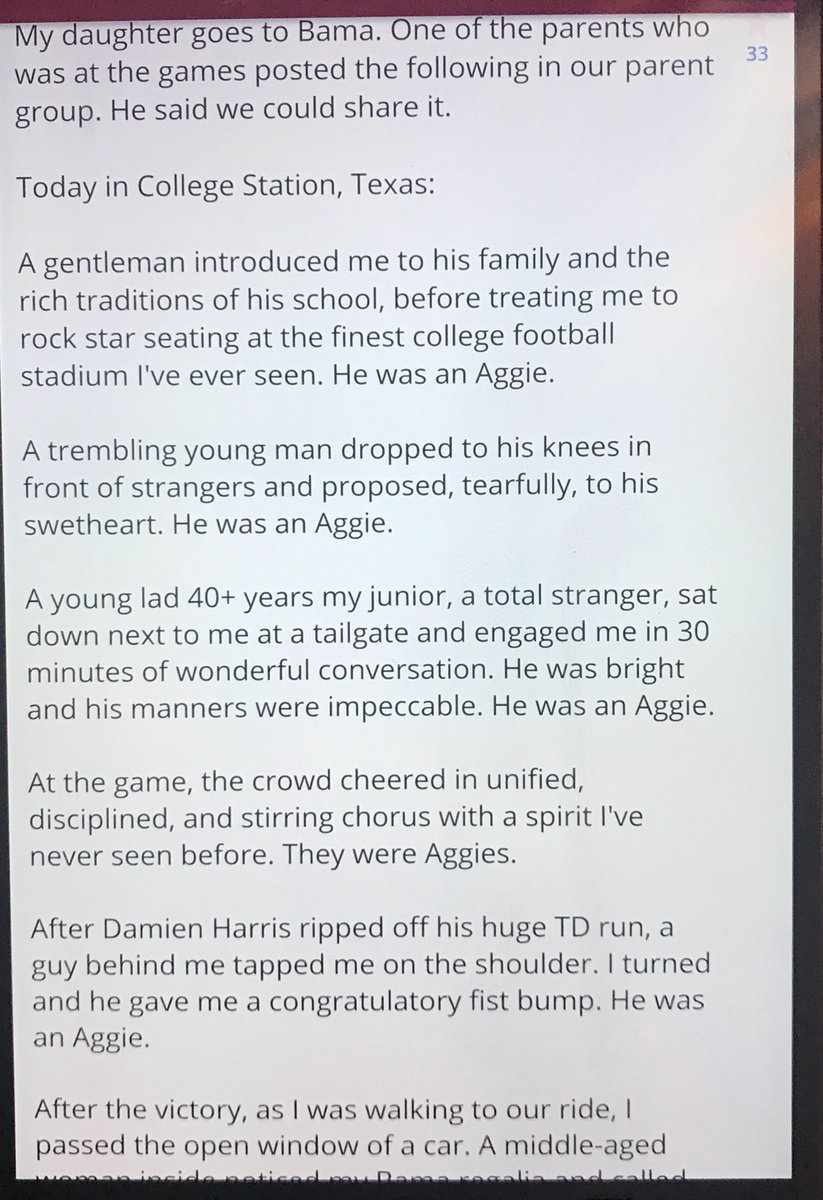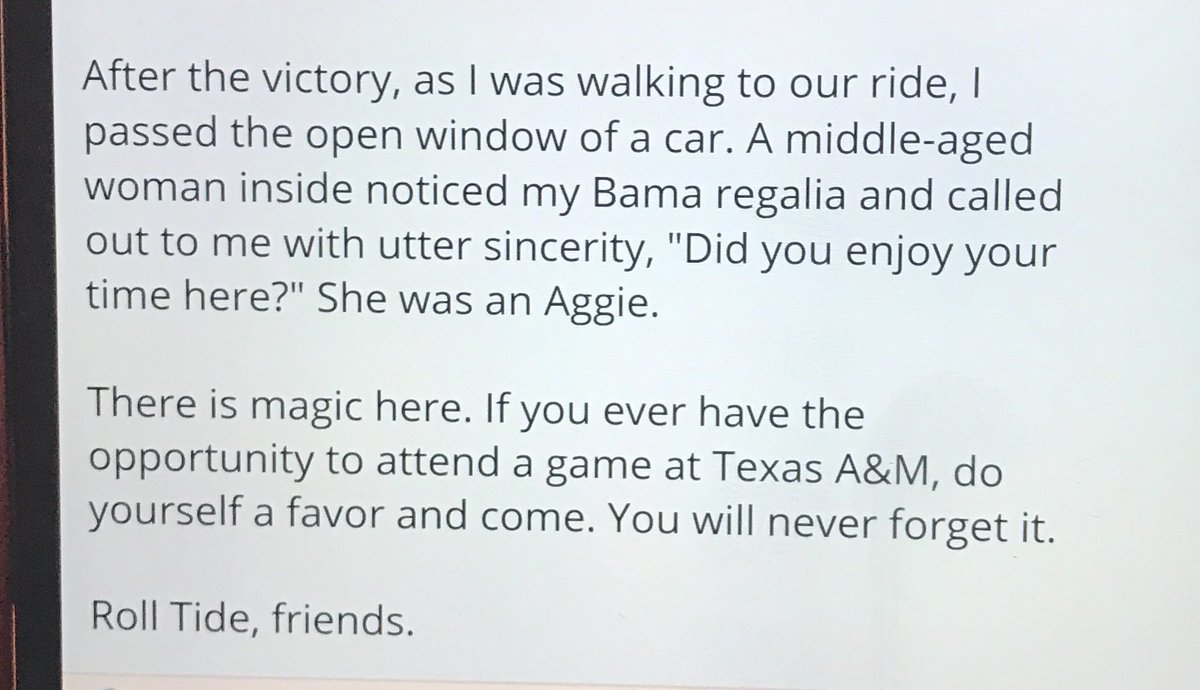 Gig em pic.twitter.com/1pxX0hlPh8

— Victoria ☀️ (@victoriasmedley) October 8, 2017