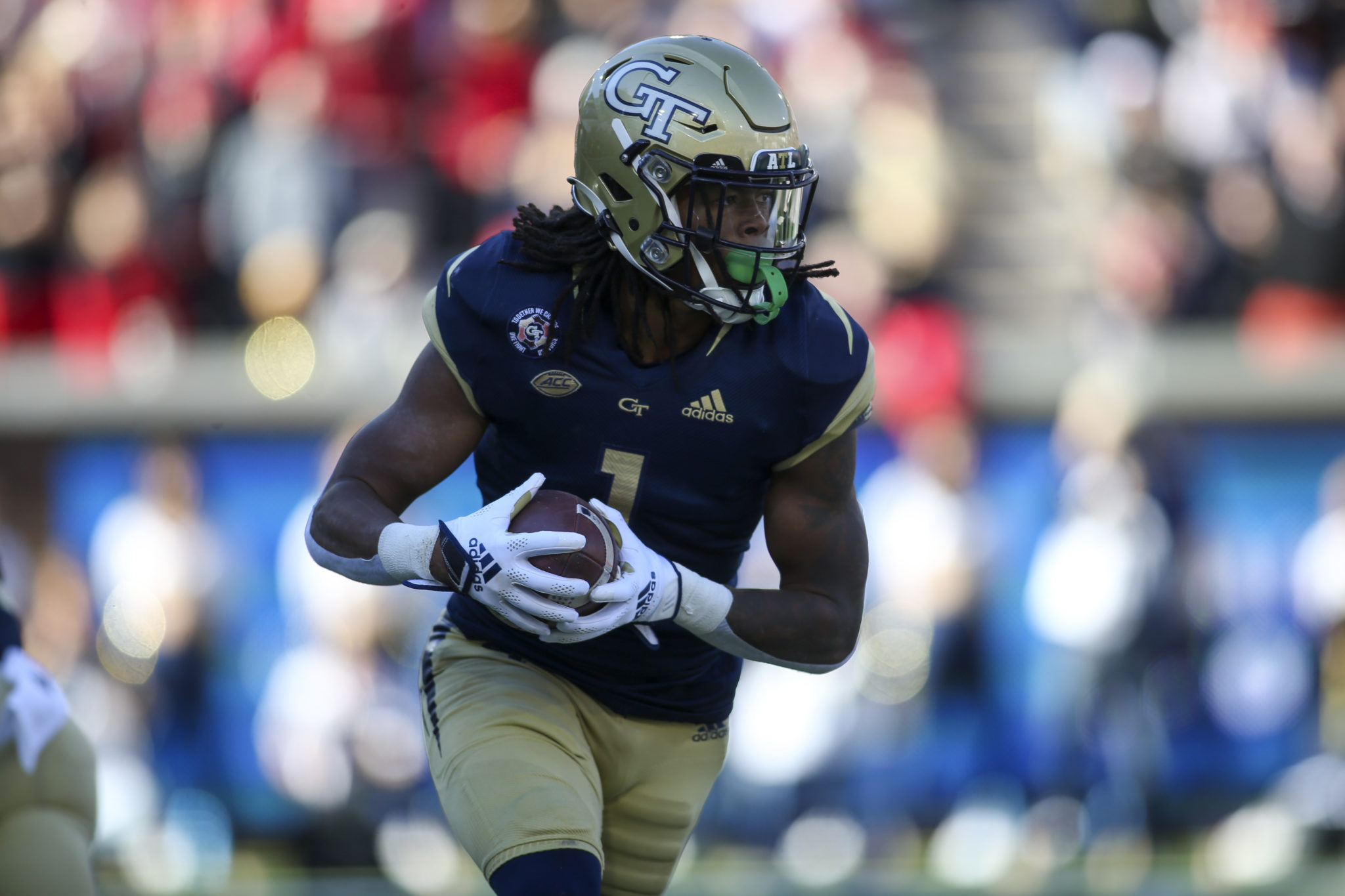 ALABAMA
Alabama football: 5 players I can't wait to watch in Saturday's A-Day spring game
Alabama won one championship last season, but not the ultimate prize. The Crimson Tide are determined to right that wrong this season. We'll know much more about Bama's chances after their annual A-Day spring game on Saturday. As always, it's national championship or bust in Tuscaloosa.
The A-Day game won't be all revealing. That's not Bama coach Nick Saban's style. Saban isn't going to showcase some new scheme or play design that he would be better off holding off until the season unfolds. However, there are some particular players that are well worth watching even in an intra-squad scrimmage. Players tend to improve under Saban. Player development is one of his hallmarks. Therefore, it will be interesting to see some players that have already carved out a name for themselves. Have they taken another step in improving their game? Most likely.
Here are 5 players I can't wait to watch in Saturday's spring game:
QB Bryce Young
Young obviously is one of those players who is bona fide and proven. Winning the Heisman Trophy will do that. Young was great last season as a first-year starter. However, it was his constant improvement throughout the season that continues to make his greatness a work in progress. With an unsteady pocket around him, Young had to find his way for much of the season in imperfect situations. He took all that in stride. Young's strong, innate nature is to hold onto the ball as long as possible while plays develop downfield. However, he showed more willingness to tuck and run toward the end of last season. I'm certainly not nitpicking when he should wait to pass and when he should run. He sees more of the field than I do. Still, there's room to grow when those decisions have to be made. Young showed that last season and his decision-making is bound to improve moving forward.
Edge Will Anderson Jr.
One SEC coach told me last season that Anderson was every bit as tough to prepare for as a top-flight quarterback. That's pretty strong praise, especially considering the coach was offensive-minded. Anderson had more tackles for a loss than any other player in the nation — and it wasn't close. Anderson had 33.5 stops behind the line of scrimmage. That was 11 more than anybody else — and twice as many as Michigan's Heisman finalist Aidan Hutchinson. Anderson also led the nation with 17.5 sacks, which was 5 more than any other player. If not for being so young, Anderson would likely be the first pick in the 2022 NFL Draft. Instead, the rising junior will have to wait until next year. It will be intriguing to see how much he can improve. Fortunately for Alabama's QBs on Saturday, Anderson will only be playing 2-hand touch.
CB Eli Ricks
Ricks has made no bones about becoming one of the best cornerbacks in the nation this season. He recently shared his goals for this season, which included 5 interceptions, 20 or more pass breakups, winning the Jim Thorpe Award as the nation's top defensive back, becoming first-team All-American, winning a College Football Playoff National Championship and turning himself into a top-10 NFL Draft pick. If Ricks, who transferred from LSU, can continue his current trajectory, then all of those lofty achievements are within reach. Along with Kool-Aid McKinstry, Alabama should have one of the top cornerback duos in the nation.
The running backs
Injuries prevented Alabama from showcasing many of its skill-position players at times last season. Now, Alabama's tailbacks should be healthy. That's good. The Crimson Tide have to replace Brian Robinson. Jase McClellan, Trey Sanders and Roydell Williams will all get their shot after being banged up last season. Even if they stay healthy and are productive, they might not be the guy: Jahmyr Gibbs from Georgia Tech has dominated the spring session and could become the feature back.
Got a feeling Jahmyr Gibbs is going to be doing this to a lot of defenders this season.

(? UA Athletics) pic.twitter.com/LgqZKaVhrD

— Clint Lamb (@ClintRLamb) April 10, 2022
Saban also signed 2 highly-rated, incoming freshmen, Emmanuel Henderson and Jamarion Miller, who will add depth.
OL coach Eric Wolford
No, I won't actually set eyes on Wolford from play to play. However, I will be watching his offensive line, which was subpar by Alabama's standards last season. Pass protection was certainly an issue in 2021. The Crimson Tide allowed 41 sacks, which was 2nd-most in the SEC. The Crimson Tide were also in the bottom half of the SEC in most rushing statistics. Clearly, Alabama's offensive line was not good enough last season. Wolford, who left Kentucky for Alabama, is tasked with righting the ship for the Crimson Tide's offensive front. Wolford certainly had the Wildcats' offensive line playing at a high level, so things should get better in Tuscaloosa. Bama has plenty of players with game reps, but it will be up to Wolford to tie things together.