ALABAMA
Final thoughts (and a prediction) for Alabama-Florida
It's been 10 long years since we've seen the Tide roll into The Swamp.
Since then, Florida fired Will Muschamp and Jim McElwain. We watched the program rise and fall, only to rise and fall again … and then rise under Dan Mullen. We saw the SEC add Mizzou and Texas A&M, then more recently, Texas and Oklahoma. Going into the Alabama-Florida game in 2011, Will Muschamp had yet to lose a game as a head coach.
My how things have changed.
In Gainesville, that is. Not in Tuscaloosa.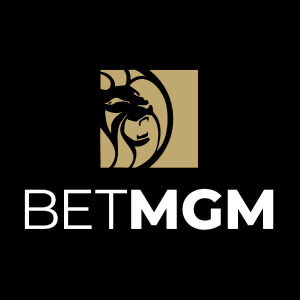 BetMGM Sportsbook
STATES: LA, NY, AZ, MS, CO, IN, IA, MI, NV, NJ, PA, TN, WV, VA
SIGNUP BONUS
1+ PUNCH LANDS!
$200 BONUS
In Tuscaloosa, national titles are still the norm, and a certain Nick Saban still is lapping the field. Since that matchup, Saban won 5 more rings (2011, 2012, 2015, 2017, 2020), giving him 6 at Alabama and 7 overall. Of course, Florida won 3 SEC East titles since then and is riding a 3-year streak of New Year' 6 bowl appearances.
Does that matter for Saturday's showdown in The Swamp? Probably not, but hey, it kept you entertained before getting to my final thoughts on the matchup:
1. Anthony Richardson can have my hamstring
Don't get it twisted. I don't have a dog in this fight. I just want to see a competitive football game that entertains me for 3-plus hours. The best way that happens is if Richardson is locked and loaded against that Tide front.
Florida fans wouldn't argue with that. They also wouldn't argue with the increase in his snap count against an Alabama defense that looks like one of Saban's best. At least one of the best in recent memory. You could make the case it's the best group of linebackers in America, though that's dependent on the health of Will Anderson (more on him in a minute). One would think it would take a superhuman performance to overcome that. Richardson, of course, has looked superhuman in a small sample size.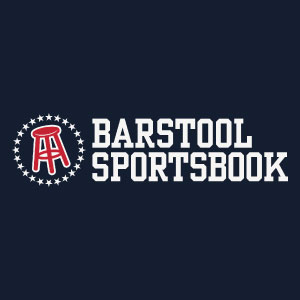 Barstool Sportsbook
STATES: MD, LA, CO, IL, IN, MI, NJ, PA, VA, TN, AZ, IA, WV
SIGNUP BONUS
$1,000
BET INSURANCE!
What we don't know is what Richardson would look like if his mobility were to be limited. Can he pick Alabama apart sitting in the pocket? And if he couldn't use his legs, how long would it take for Alabama to figure that out? That could be the difference in not having Henry To'o To'o or Christian Harris spy Richardson, or maybe you'd see Saban and Pete Golding turn to more dime packages with drop-8 coverage.
Mullen said that his quarterbacks know the plan for Saturday (Emory Jones is expected to start). But what's the plan if Richardson runs for a 12-yard gain and comes up limping on the sidelines as he's going out of bounds? Or, what if Jones gets picked off on the first play? Health permitting, would we see Richardson replace him from the jump?
I don't know. All I know is I need more of this in my life:
Bro…HOW did Anthony Richardson make this throw? #Gators pic.twitter.com/7STewvTqXn

— Kenny Morales (@KennyMoralesTV) September 11, 2021
2. Will Anderson can also have my knee
Basically, I'm willing to give up my left leg if it means getting both of these teams at full strength on Saturday.
We'll wait and see on that. Like with Richardson, it could come down to getting on to the field and going through pregame warmups before making a final determination on Anderson, who suffered a knee injury in the Mercer game on a, um, "questionable" block.
When healthy, Anderson is that good. He led FBS in pressures in 2020, and that was as a true freshman. The "Jack" linebacker was the victim of what many felt was a dirty play. Whether that was the case or not, it doesn't change reality. The health of Anderson's knee could play a major part in the Tide's ability to get home without sending extra defenders.
Even if Anderson played on a limited snap count — that appears to be the most likely scenario — it would be a massive lift. Byron Young and Phidarian Mathis are excellent on that defensive line, but it adds a totally different element when Anderson is rushing off the edge. He looked un-blockable against Miami, and go figure that it was actually Anderson's run defense that stood out.
Florida's offensive line improvement has been a significant development. It'll face the ultimate test Saturday, especially if Anderson can at least be at 75%.
FanDuel Sportsbook
ALL STATES WHERE LIVE!
NEW USERS!
BET $5, GET $125
ANY GAME!
3. Some terrifying stats about being a starting QB and beating Alabama
I broke down a ton of these numbers earlier in the week, so if you saw them already, my apologies. If not, here ya go. These are the 15 starting quarterbacks who beat Alabama since 2009:
QBs who beat Bama
Completion %
Interceptions
2010, Stephen Garcia (SC)
85%
1
2010, Jordan Jefferson (LSU)
77%
0
2010, Cam Newton (AU)
65%
0
2011, Jordan Jefferson (LSU)
60%
0
2012, Johnny Manziel (A&M)
77%
0
2013, Nick Marshall (AU)
69%
0
2013, Trevor Knight (OKLA)
73%
1
2014, Bo Wallace (Miss)
58%
0
2014, Cardale Jones (OSU)
51%
1
2015, Chad Kelly, (Miss)
55%
0
2016, Deshaun Watson (CLEM)
64%
0
2017, Jarrett Stidham (AU)
75%
0
2018, Trevor Lawrence (CLEM)
63%
0
2019, Joe Burrow (LSU)
80%
0
If you're a Florida fan, that should terrify you given what you've seen so far in 2021. Why? Those 15 quarterbacks threw a combined 3 interceptions. None of those guys threw multiple picks. The last quarterback to throw an interception and beat Alabama was Cardale Jones in 2014.
So yeah, that's why Jones' start to 2021 is a problem. He threw multiple picks against FAU and USF. They weren't unlucky, either. They were poor reads. They were the exact types of plays you cannot make against Alabama and even give yourself a chance to hang around, much less win.
It's pretty obvious. Jones has to clean it up, or this one will get out of hand. In a hurry.
4. What will Florida's pressure do to Bryce Young? Anything?
Coming into this year, I envisioned a scenario in which Young could go into The Swamp and run into a buzzsaw. With Zach Carter, Ventrell Miller, Brenton Cox and Jeremiah Moon, Todd Grantham was blessed with plenty of returning pass-rushing options. That was without knowing what kind of production he'd get from transfers Antonio Valentino (formerly known as Antonio Shelton) and Daquan Newkirk on the defensive line.
So far, so good. Well, with the exception of losing Miller for the season with a torn biceps tendon. PFF has Carter with the No. 6 pass-rushing grade among Power 5 edge defenders and Princely Umanmielen is right behind him at No. 8 while Newkirk, Moon and even the massive true freshman Desmond Watson all have TFLs. Florida has been excellent up front so far, which is why it allowed just 1 run longer than 13 yards and it has 7 sacks.
But against Young? Throw that out the window.
What Young does best is buy himself time while keeping his eyes downfield. He's mobile enough to evade the pocket like Baker Mayfield, and he trusts that secondaries can't guard his receivers for 6-7 seconds. More times than not, he's right. As soon as he escapes the pocket, you're in trouble. That's when he can get those chunk plays. Even if you spy him, he can fool a defender into thinking he's gonna run when really, he's waiting for his target to come streaking across the field past the sticks.
Bryce Young to John Metchie III

Get used to hearing that 💰

— PFF College (@PFF_College) September 4, 2021
It's hard to say that Grantham will confuse Young. Manny Diaz is one of the most respected defensive minds in the sport, and with 8 months to prepare an experienced Miami defense, he couldn't dial up anything to impact Young. This is a major "prove it" game for Grantham because Florida can get exposed on the back end if that pressure doesn't get home.
Now would be an ideal time for Florida's defenders to fly off the ball and play the game of their lives to keep Young in the pocket.
5. A truly stunning Dan Mullen stat
Full disclosure. I got this stat from Reddit, so I'm not the originator of it. I had to look this up to verify, but yep, it's real.
Mullen is 2-28 lifetime against teams that finished in the Associated Press top 10.
His only such wins? Last year against Georgia and 2018 against LSU. The latter was the last time that the Gators hosted a top-5 team in The Swamp. It's Florida's first time hosting No. 1 since 2002.
Now I realize there's a counterargument to a stat like that. You could say that because Mullen was at MSU for 9 of those 12 seasons, usually a loss to the Bulldogs knocked a team out of a top-10 ranking. It's different than losing to Georgia or Alabama. When you come up short against a program with 1 winning season in the SEC in the 21st century, voters treat that like it's a knockout punch.
Still, though. If you want to just focus on Mullen at Florida, he's 2-6 against teams that finished in the top 10 of the AP Poll. In that same stretch, Saban is 6-2 in those matchups.

DRAFTKINGS SPORTSBOOK APP
STATES: MD, NY, KS, LA, AZ, TN, PA, NJ, CO, IL, WV, IA, IN, VA, MI
NEW USER BONUS
BET $5, WIN $150!
ANY GAME!
6. Not all losses are created equal
It's not often you see a top-15 team enter as a 2-touchdown home dog. The betting experts are daring you to take the points because hey, in case you forgot, a small percentage of teams can hang with Alabama for 60 minutes. The last team to do so was, ironically enough, Florida in last year's SEC Championship. Obviously, that was with a different cast and crew.
In a weird way, though, a repeat of that type of game should make Florida fans feel encouraged, even if it was another loss. Let's think about it.
What's the biggest thing holding this team back from being elite right now? Jones. If Florida puts up 40-plus against Alabama and it isn't just the Anthony Richardson Show, Jones will have showed noticeable improvement. Either that or the ground game, which has been pretty disappointing throughout the Mullen era, will have gotten going.
That's probably the area that hasn't gotten enough attention during the first part of this season. Florida is averaging 382 rushing yards per game, which is No. 1 in America through Week 2. OK, QBs Richardson and Jones are the Gators' 2 leading rushers. But besides the long Richardson runs, Dameon Pierce and Malik Davis have been excellent.
Tough running from Dameon Pierce gets the Gators on the board!pic.twitter.com/V3M8zc57DG

— SEC Football Vids (@SECFootballVids) September 11, 2021
Granted, Florida hasn't faced a Power 5 opponent yet. Alabama hasn't allowed a rushing touchdown in 2021, and it ranks No. 21 in that department having faced a quality Miami team on a neutral site.
Mullen is trying to find this 2021 offensive identity. We knew it was going to be different than what he ran in 2020 with the nation's No. 1 passing offense, led by Kyle Trask. We knew it probably wasn't going to be as run-heavy as 2017 Nick Fitzgerald at MSU, either. But if Florida looks prolific offensively and this game at least turns into a 60-minute fight, that'd be a solid foundation to build on.
As for the "fire Grantham" tweets if this one turned into a shootout, well, those are a different story.
7. And a prediction … Alabama 42, Florida 14
Sorry, Florida fans. For the sake of your sanity and my entertainment, I truly hope this prediction is wrong. If we're being honest, it's fun to see Alabama in high-pressure moments in a hostile environment because they've been so few and far between in the last decade-plus.
But I have a bad feeling that game flow works against Florida. An early Jones turnover sets up Alabama, and before you even get comfortable, it's 14-0 Tide. That'd be a nightmare scenario for the Gators because they'd have to turn to the passing game more than they feel comfortable with. I don't think this Florida team is built to rally and hang around like last year's team did against Alabama in Atlanta.
What would the conversation around Mullen be if this one turned ugly? Would he get booed? Would there be Florida fans who start to lose hope that he'll ever turn the Gators into an SEC title winner? Time will tell. Or maybe it won't and the Gators will make this one more competitive than my prediction.
Fingers crossed.