ALABAMA
Former Alabama LB Dont'a Hightower releases heartfelt note to Patriots fans after opting out of 2020 season
Former Alabama LB Dont'a Hightower has had an outstanding career with the New England Patriots since the team drafted him in Round 1 back in the 2012 NFL Draft.
He's been a part of 3 Super Bowl championships and has also been named to the Pro Bowl twice in his career.
After it was reported earlier on Tuesday that he had decided to opt out of the 2020 season amid the COVID-19 pandemic, Hightower took to Twitter to issue a heartfelt statement to Patriots fans:
A message to #PatsNation 🙏🏾✊🏾 pic.twitter.com/JG9EZC8JrN

FREE DOWNLOAD FROM SDS

Enter your email below and we will send you the Alabama records graphic to be used for your phone background.

By adding your email address, you agree to receive emails with Alabama football related news. You can unsubscribe at any time.

— Dont'a Hightower (@zeus30hightower) July 28, 2020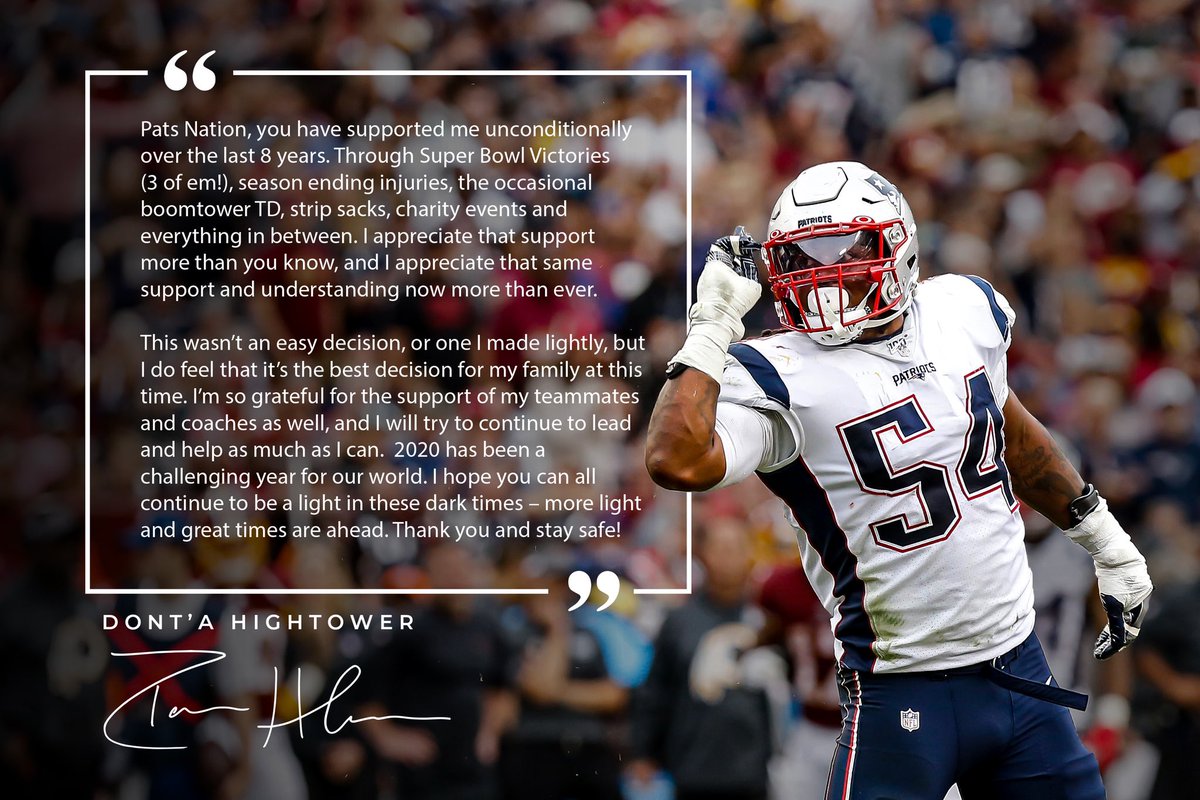 Hightower has a 2-week old son and he wants to spend as much time with his family in the safest way possible.
Players are going to have to make these sorts of tough decisions over the next few days. We've seen a few big names like Hightower opt out already. How many more will make that difficult choice?