Jameson Williams, Alabama star WR, shares plans for 2022 season
Jameson Williams is going pro.
The Alabama standout wide receiver who reportedly tore his ACL in the College Football Playoff National Championship game announced Thursday on his Instagram account that he is declaring for the 2022 NFL Draft.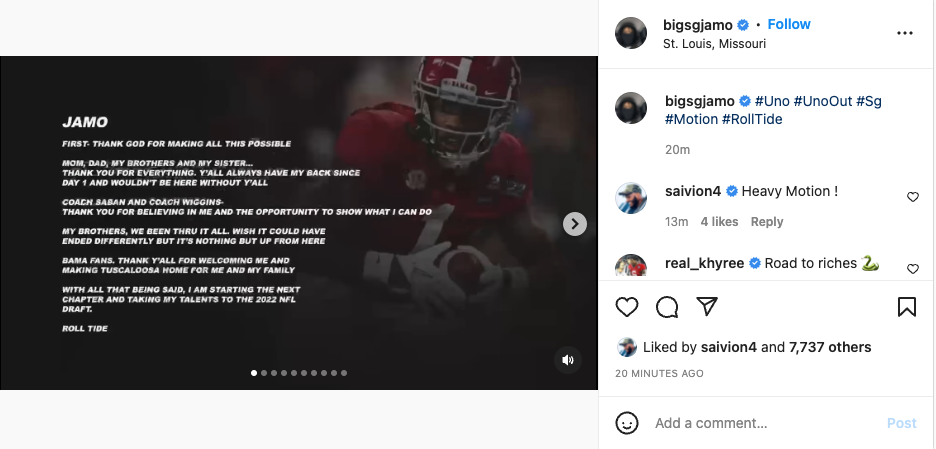 Williams, who transferred to Alabama after 2 seasons at Ohio State, led Crimson Tide pass-catchers in receiving yards (1,572) and touchdowns (15) this season.
The Biletnikoff Award finalist was injured in the first half of Monday night's national title game. On Tuesday, ESPN's Adam Schefter reported, per sources, that Williams' injury is a torn ACL. Schefter added that doctors expect Williams to fully recover and retain his sub 4.3 speed.