ALABAMA
Jameson Williams draws praise from scouts, NFL coaches ahead of 2022 NFL Draft
Jameson Williams only needed 1 year at Alabama to become a breakout star after transferring from Ohio State ahead of the 2021 college football season.
Now, he has a chance to be the first receiver taken when the 2022 NFL Draft begins on Thursday night in Las Vegas despite the fact that he hasn't been able to work out in months due to a torn ACL suffered in the national title game.
Still, NFL teams are high on Williams, as a story from The Athletic's Bruce Feldman indicates. As you can see below, a pair of WR coaches and a scout had plenty of great things to say about the speedy Alabama receiver:
So much good intel from NFL coaches and personnel people on all these draft prospects. Go: https://t.co/Nj5dTPsFdL pic.twitter.com/cHZYgO5z96

— Bruce Feldman (@BruceFeldmanCFB) April 25, 2022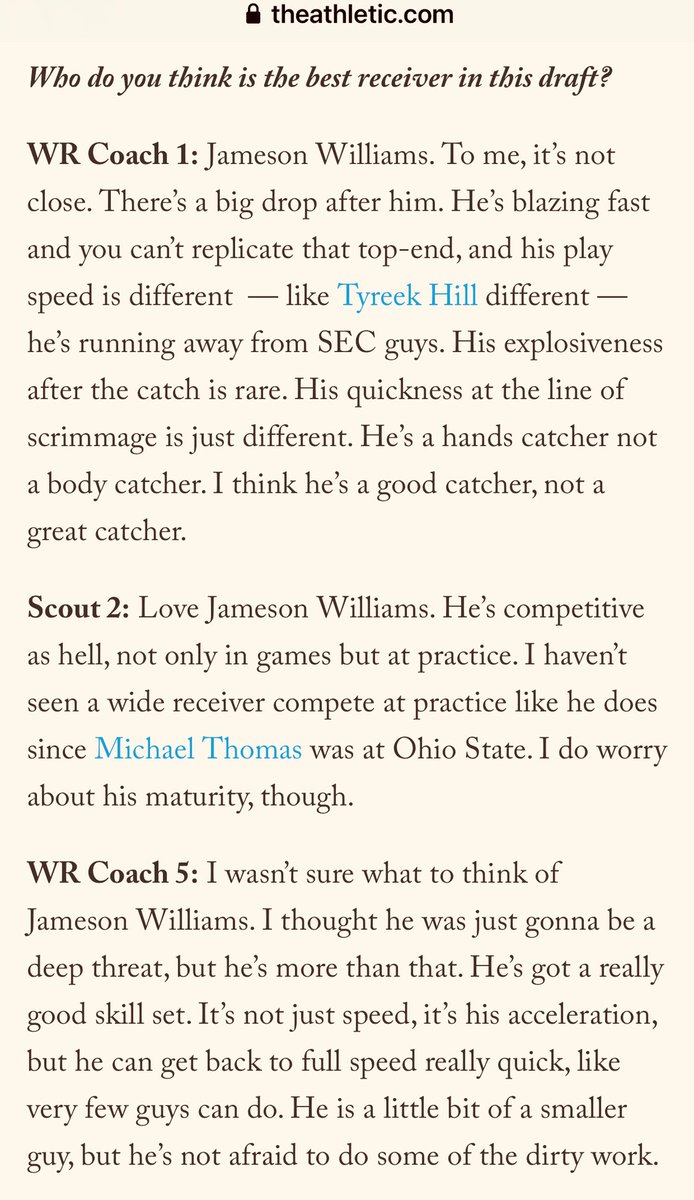 Williams had 79 catches for 1,572 yards and 15 touchdowns in 2021, leading a potent Alabama receiving corps.
Where will he end up? We probably won't have to wait too long on Thursday night to find out!