ALABAMA
LOOK: Alabama gives superfan Jake Pratt a special gift
Jake Pratt received a special gift when he visited No. 1 Alabama.
Pratt, a high school senior in Alabama with Down Syndrome, became an internet when he scored a touchdown for his high school team earlier this year. It was an incredible moment that caught national attention. The story was even picked up by ESPN.
Since that time, Pratt has visited many college games and met some incredible people. He experienced a game day at Auburn and shared a special moment with Clemson head coach Dabo Swinney.
Pratt's latest stop was in Tuscaloosa to watch No. 1 Alabama take on Arkansas. The Crimson Tide rolled out the red carpet for Pratt, and part of his experience included a customized Alabama uniform.
Alex Byington shared photos of Pratt in his new uniform on Twitter:
#Alabama gifted @thejakepratt w/ a custom No. 16 Crimson Tide jersey for today's visit. Alabama is the first team he's visited to do that. pic.twitter.com/GGASkR2uLp

— Alex Byington (@abyingtonTD) October 14, 2017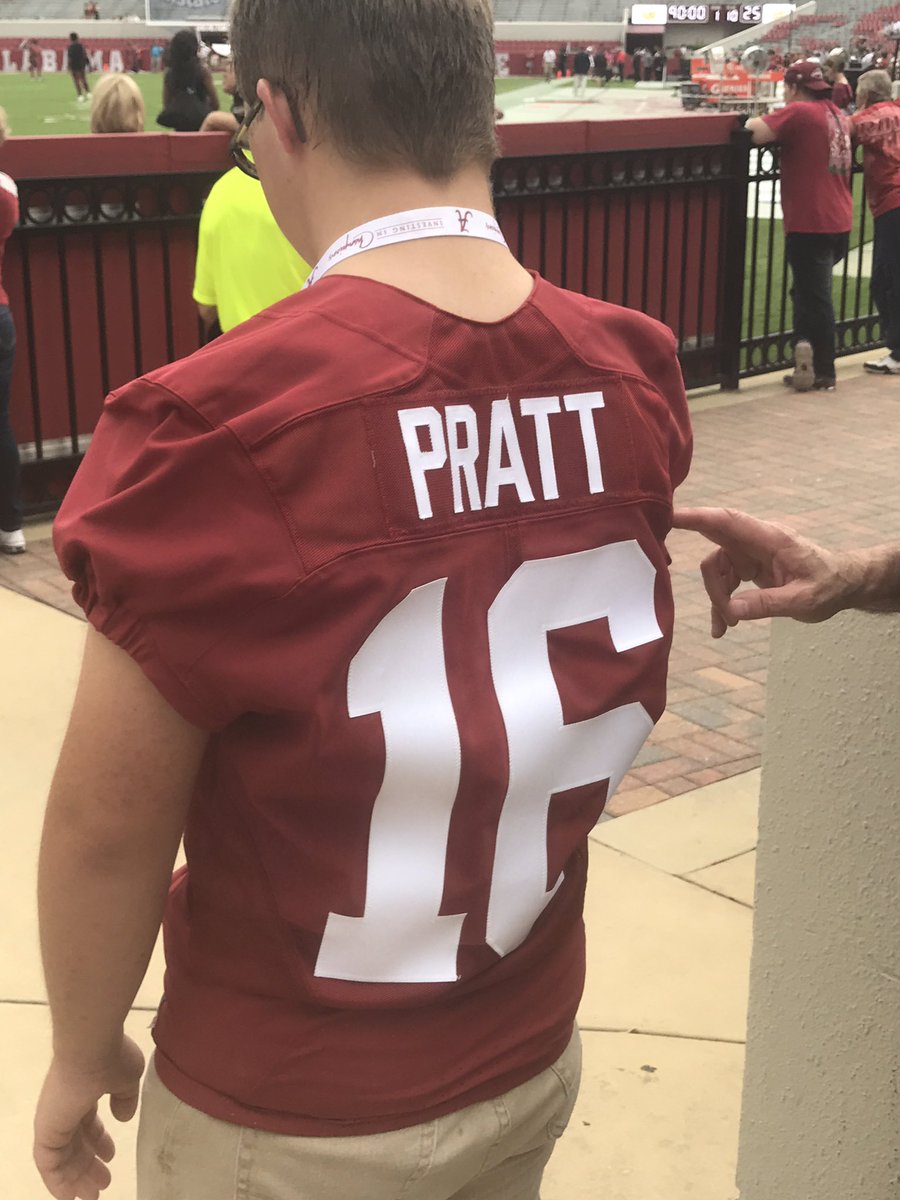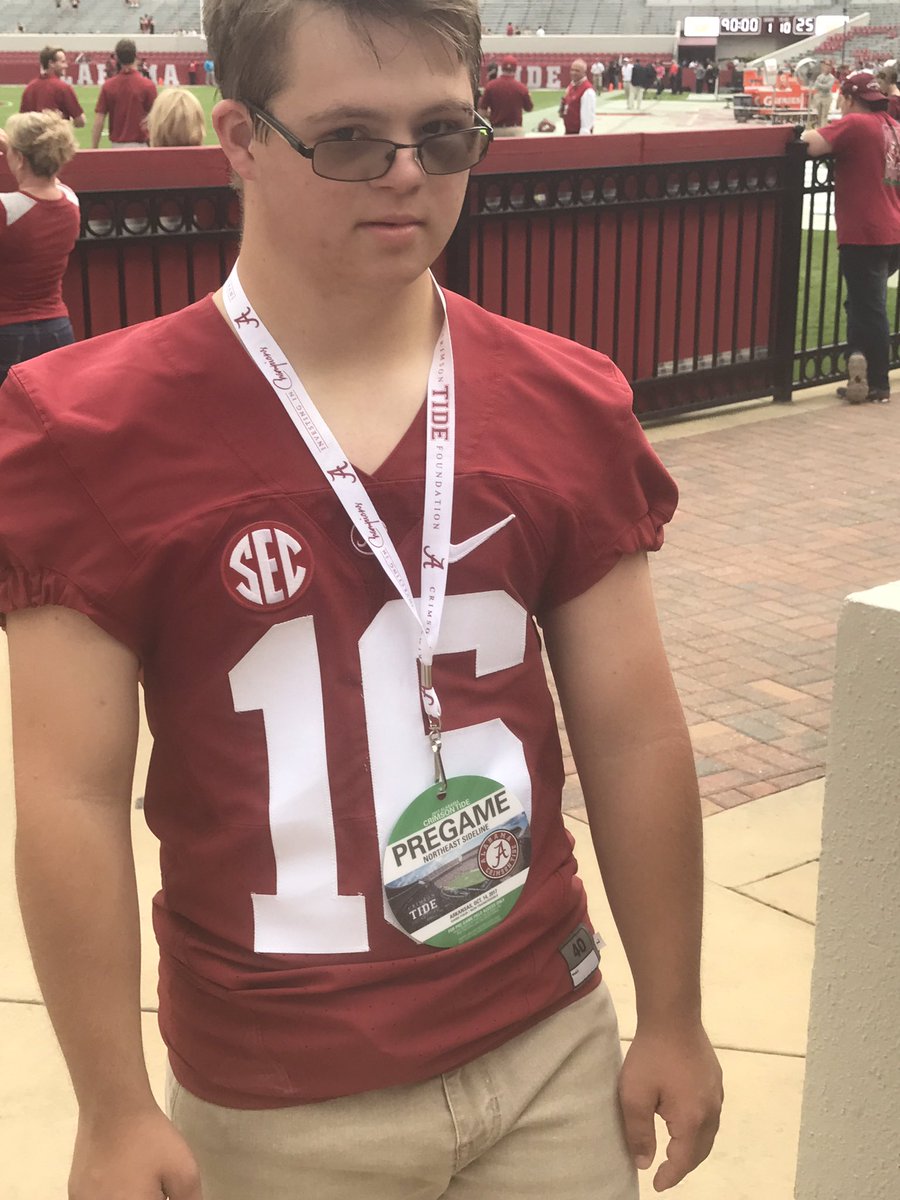 The jersey is awesome, and the experience will be an unforgettable one for Pratt and his family.