ALABAMA
LOOK: Creative edit perfectly captures angst of Mississippi State fans following Alabama loss
There is growing irritation across the SEC about perceived bias in favor of Alabama, and Mississippi State is the latest fan base to weigh in.
The Bulldogs were upset during and after the 24-0 loss to Alabama because of a would-be fumble and phantom penalty that both went in Alabama's favor.
Crimson Tide RB Damien Harris was ruled to be down before fumbling the fall, a play that was not reviewed, but instant replay from CBS suggested he fumbled. The lack of a review drew widespread social media criticism.
Later, a block in the back penalty that didn't appear to happen took a touchdown pass to Kylin Hill off the board.
Mississippi State AD John Cohen complained to the conference and said he talked with league officials about the calls or lack of calls.
To vent some frustration, someone edited the official win poster from Alabama football below, and added a smiling official wearing an Alabama hat, below the official poster.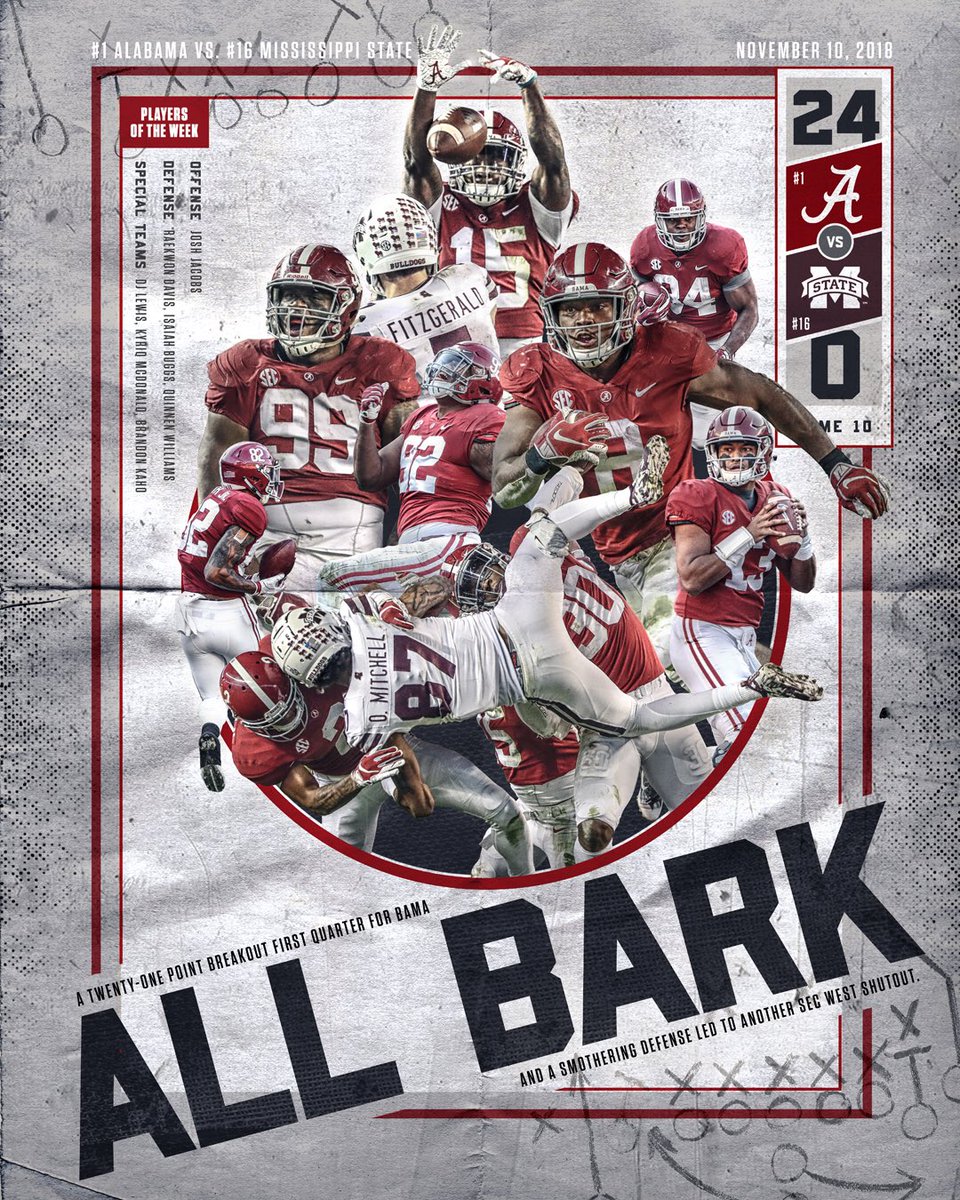 Now for the creative edit, shared online by @JiveDanMullen via Twitter, which features a slight change at the top of the art: