ALABAMA
Photo: the most Alabama football wedding ever
Everyone knows that Alabama fans are football-crazy. Few fan bases love their team more than the Crimson Tide fans do.
Some might take it a little too far. MrSEC.com posted what may be the most Alabama wedding photo ever. The groom and groomsmen have on crimson ties, the bride holds onto a crimson-and-white bouquet, with the same color flowers pinned to suit lapels. To top it off, the groom is rocking an Alabama hat, while the bride has the Alabama signature "A" stitched onto the front of her dress.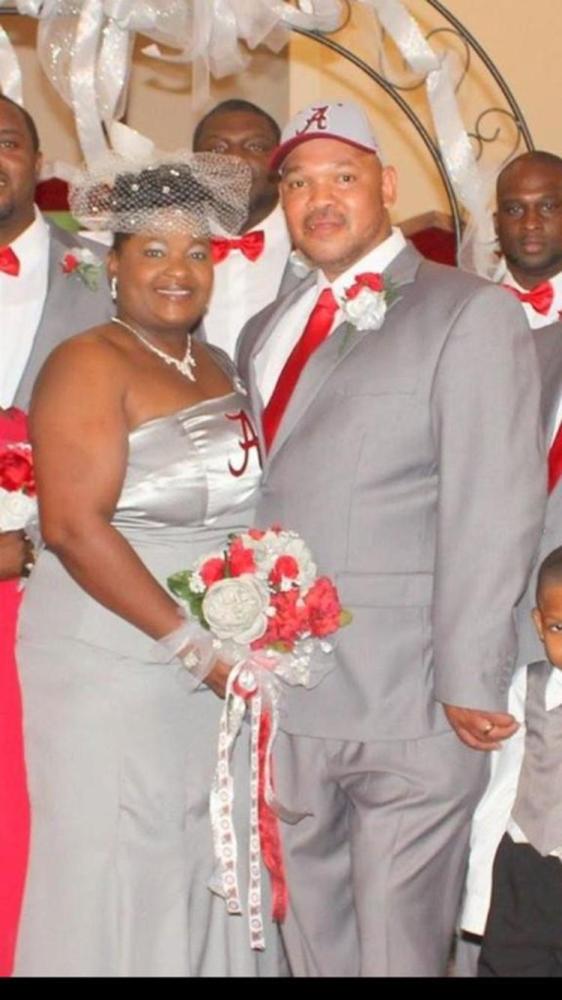 As the saying goes, a family that yells "Roll Tide" together stays together.