ALABAMA
PHOTOS: Nike unveils Alabama's College Football Playoff uniforms
For the second straight year, the College Football Playoff will have four teams represented by Nike.
Nike revealed Clemson's, Alabama's, Michigan State's and Oklahoma's uniforms after the College Football Playoff teams were revealed.
Here's what Nike says about the new threads:
The Clemson Tigers, Alabama Crimson Tide, Michigan State Spartans and Oklahoma Sooners will all wear Nike Mach Speed uniforms during the College Football Playoff, each featuring a fractal diamond Swoosh on the front of the jersey and pant.

Players will also debut new Nike Football Vapor Jet 4.0 gloves, which were tested extensively at all levels and help maximize catching ability, fit and breathability.
Here's the first look at Alabama's uniforms: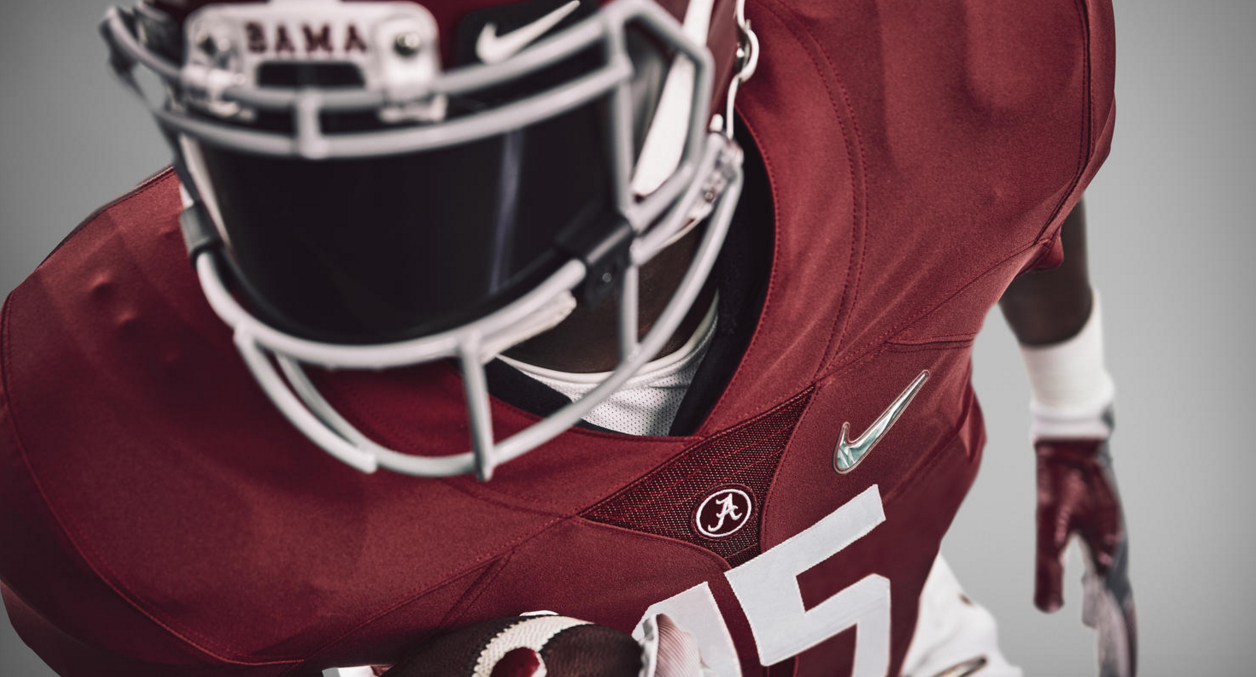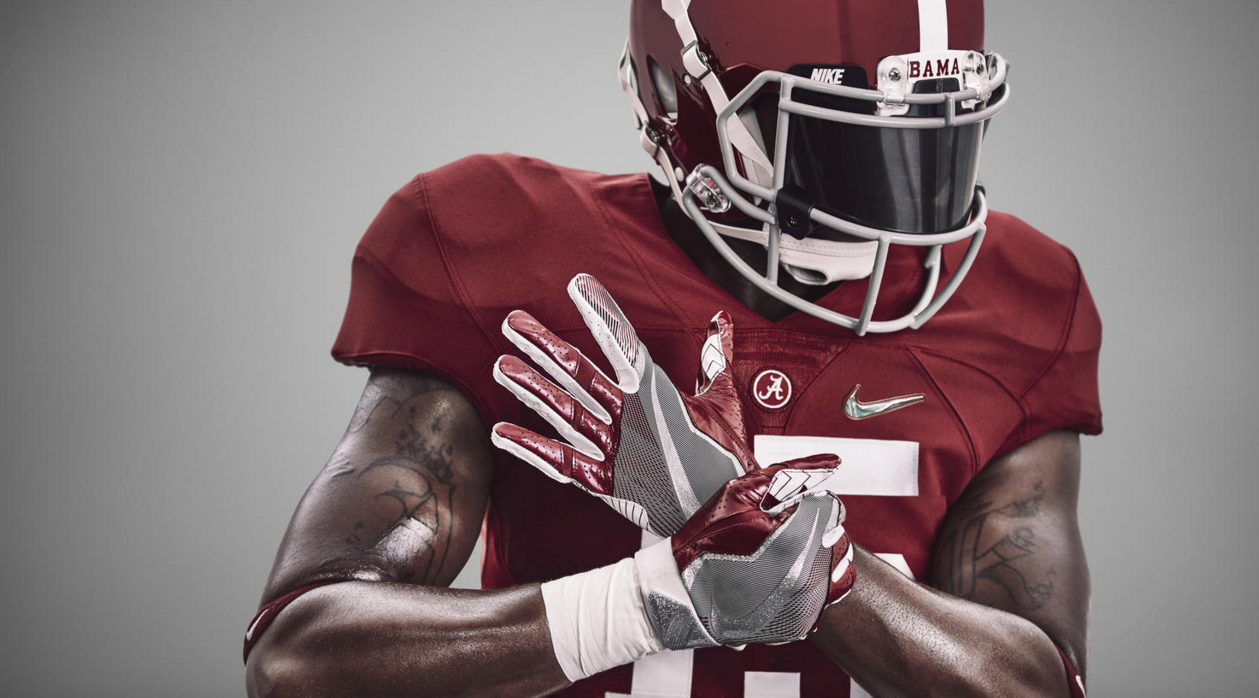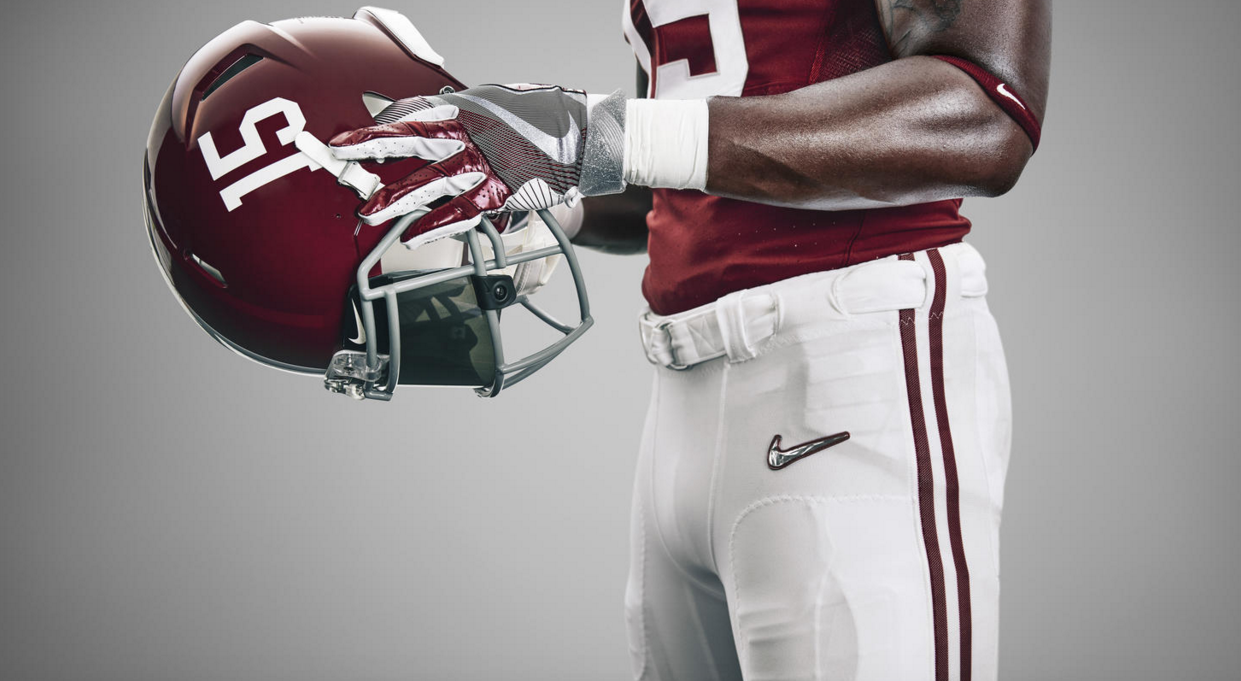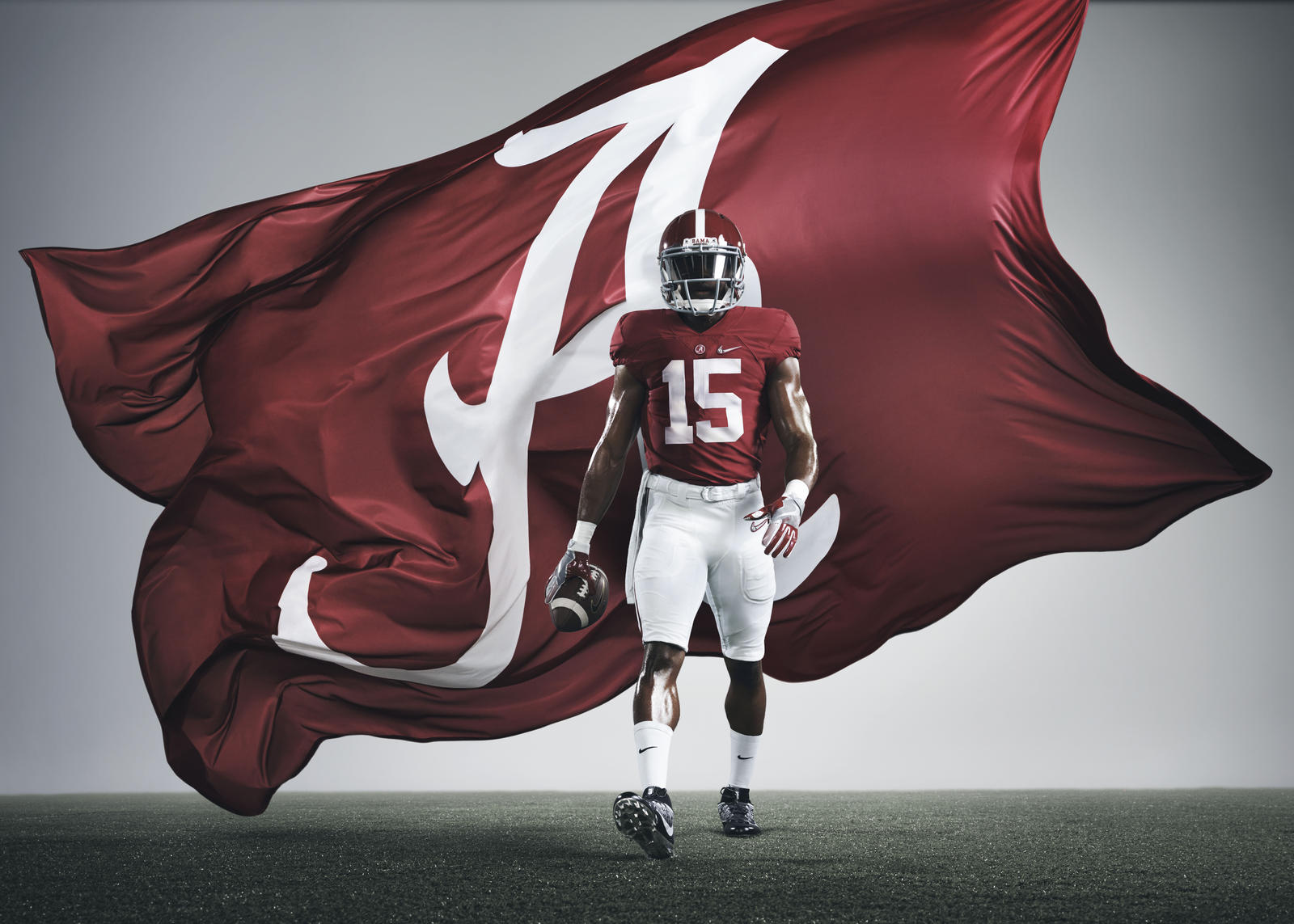 You can view Clemson's, Michigan State's and Oklahoma's new uniforms here.