ALABAMA
The best of the best: ESPN names All-Saban Alabama team
It isn't easy to name the best players that have suited up for Alabama during the Nick Saban era.
The issue isn't finding outstanding players, the issue is finding a way to put together the list without leaving off some of the best players in modern SEC history.
Credit Ryan McGee of ESPN for doing his best to put together a team that Alabama fans can be proud to call the best of the Nick Saban era down in Tuscaloosa.
Following Saban's sixth national championship during his time in Tuscaloosa, and seventh overall as a college head coach, now was the perfect time to put out a list like this one.
Here is the list ESPN came up with:
All-Saban Alabama Offense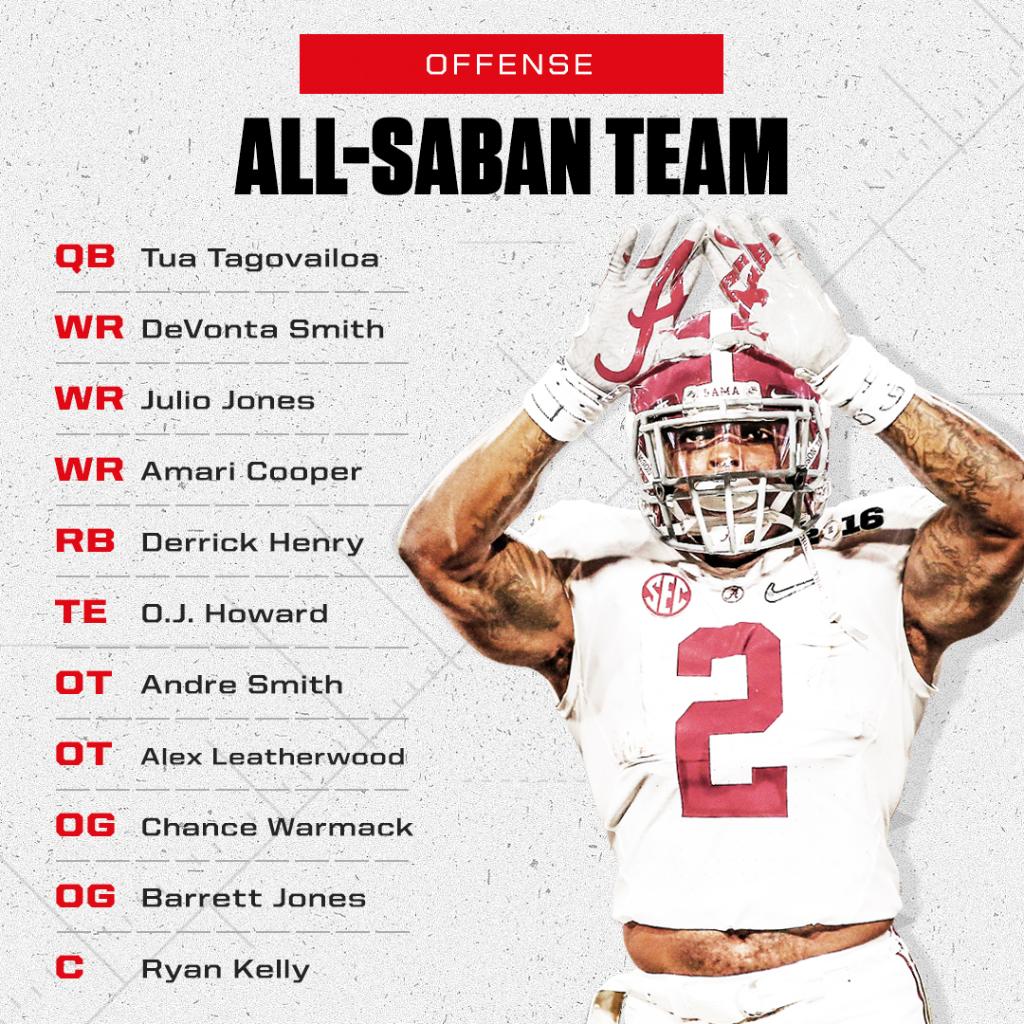 All-Saban Alabama Defense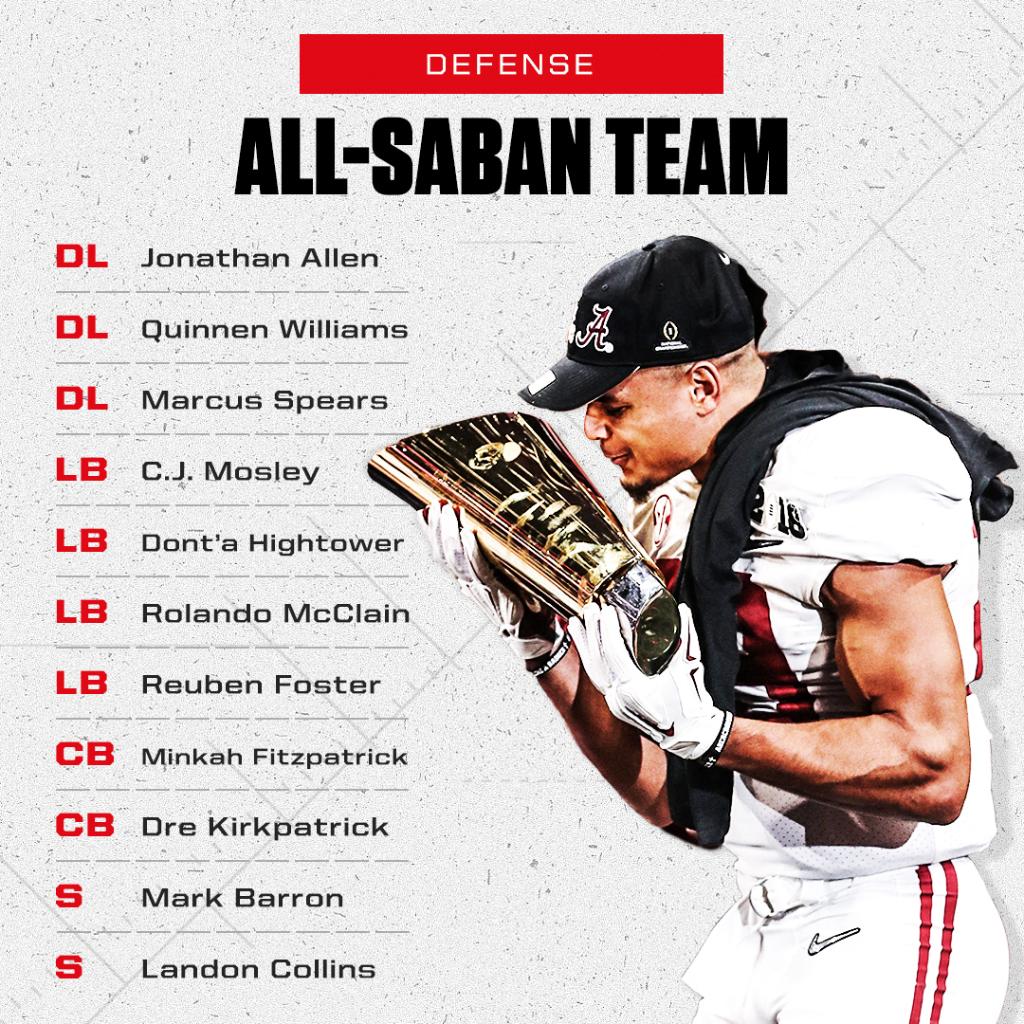 Which Crimson Tide player that didn't make the list most deserves to be included here?