ALABAMA
Fans questioning Nick Saban's odd comment following Jaylen Waddle's season-ending injury
Nick Saban probably wishes he could have expressed himself differently here.
Following the first half of the Alabama-Tennessee game, the Crimson Tide coach shared with CBS that star receiver Jaylen Waddle would miss the rest of the season due to injury.
Waddle was injured during the opening kickoff of the game, as his ankle got rolled up on during the tackle.
Everything Saban had to say about Waddle was fine until he got to this part of the video posted below.
"I hate it that [Waddle] gets hurt on a play like that. Not supposed to bring a ball out when he's that deep in the end zone," Saban says in the video.
Check it out here:
Nick Saban tells @JamieErdahl that Jaylen Waddle will be out for the year after injury vs. Tennessee. pic.twitter.com/HYcExcqayo

— SEConCBS (@SEConCBS) October 24, 2020
While Saban likely didn't mean anything negative to say about Waddle there, that probably wasn't the best thing to say as the receiver had to leave the stadium in an ambulance during the first half of the game.
It didn't take long for some fans to call out Saban for that comment: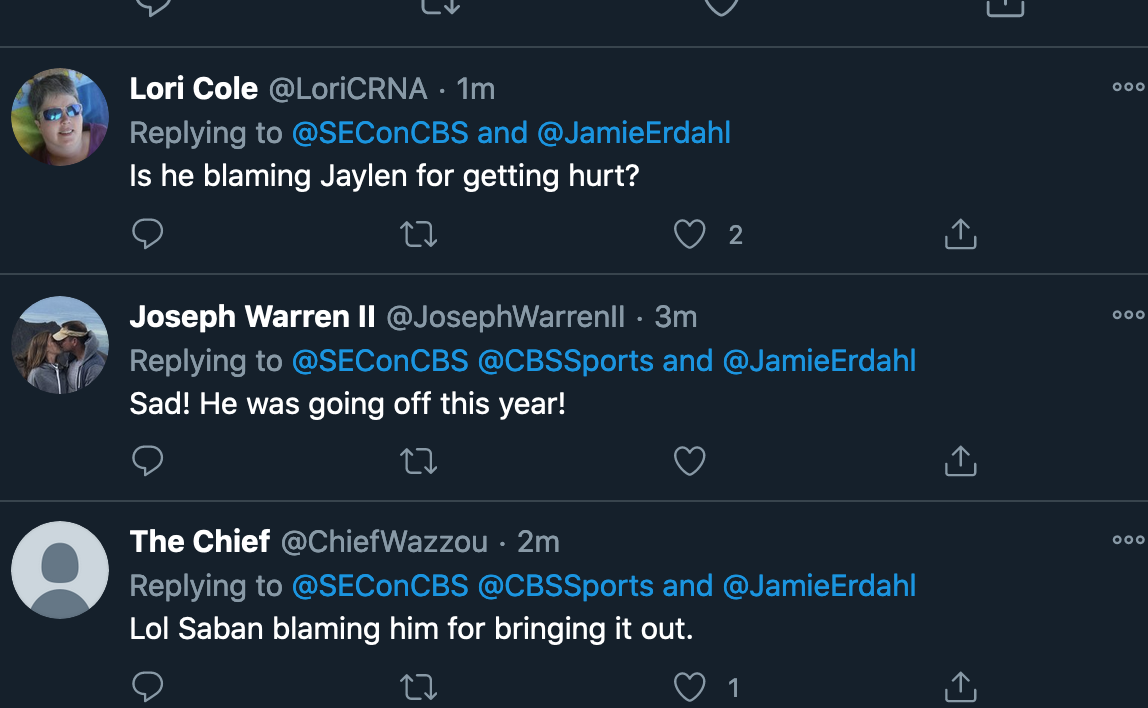 Awful sound bite for Saban.

— my nana calls me Jaybird (@1JasonMitchell) October 24, 2020
Prick

— BrEaThSLoW (@Breathslow1) October 24, 2020