ALABAMA
Photo: Lane Kiffin watches on-field celebration from afar
The following photo was taken during Alabama's celebration after beating Missouri: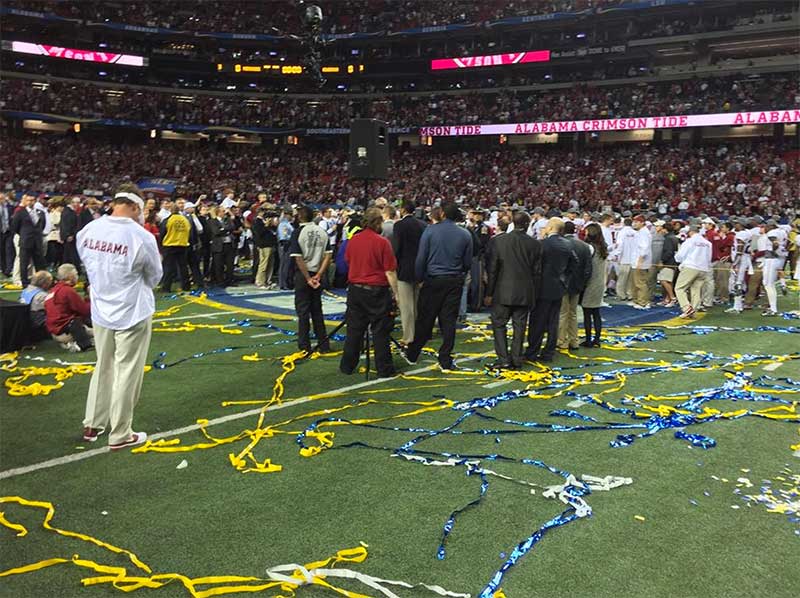 Lane Kiffin in an attempt to perhaps avoid any attention on himself brought attention to himself by standing alone during the postgame celebration after the Alabama Crimson Tide won the SEC Championship Game.
Kiffin might be an odd one, but he sure can coach some offense. Alabama's offense broke records during its first season under Lane Kiffin.
What do you think Kiffin is thinking in this photo?