ALABAMA
Ohio State walk-on provides Alabama more motivation than Nick Saban ever could
Playing in the upcoming College Football Playoff National Championship Game, Alabama likely didn't need any extra motivation heading into the showdown with Ohio State.
Either way, walk-on long snapper Roen McCullough went out of his way to provide some bulletin board material for the Crimson Tide.
In an Instagram story, the walk-on long snapper shared a picture of himself hugging a trash can on the Ohio State practice field with the caption: "Me and Bama getting to know each other."
Yikes.
Check it out below, courtesy of CFBLive247: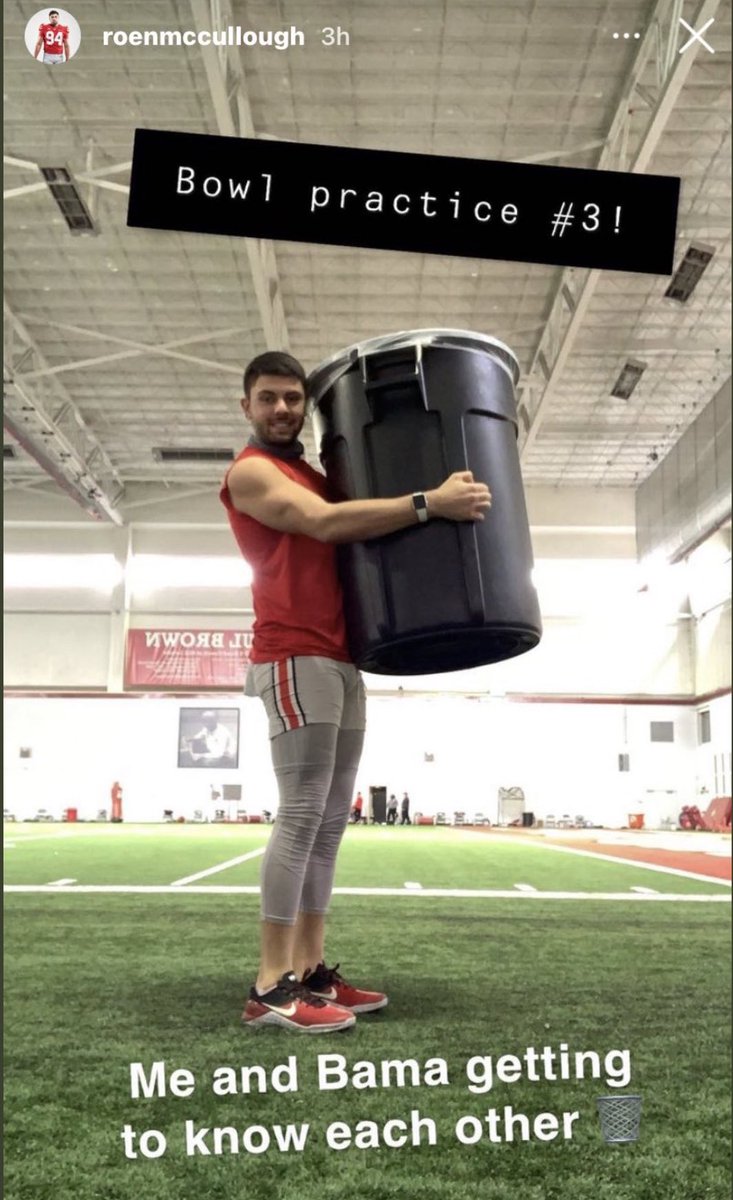 While he would never acknowledge this, Nick Saban has to appreciate McCullough sharing this post.
It's doubtful Alabama's coach could say anything to fire up his team more than the Buckeye long snapper likely did with this post.