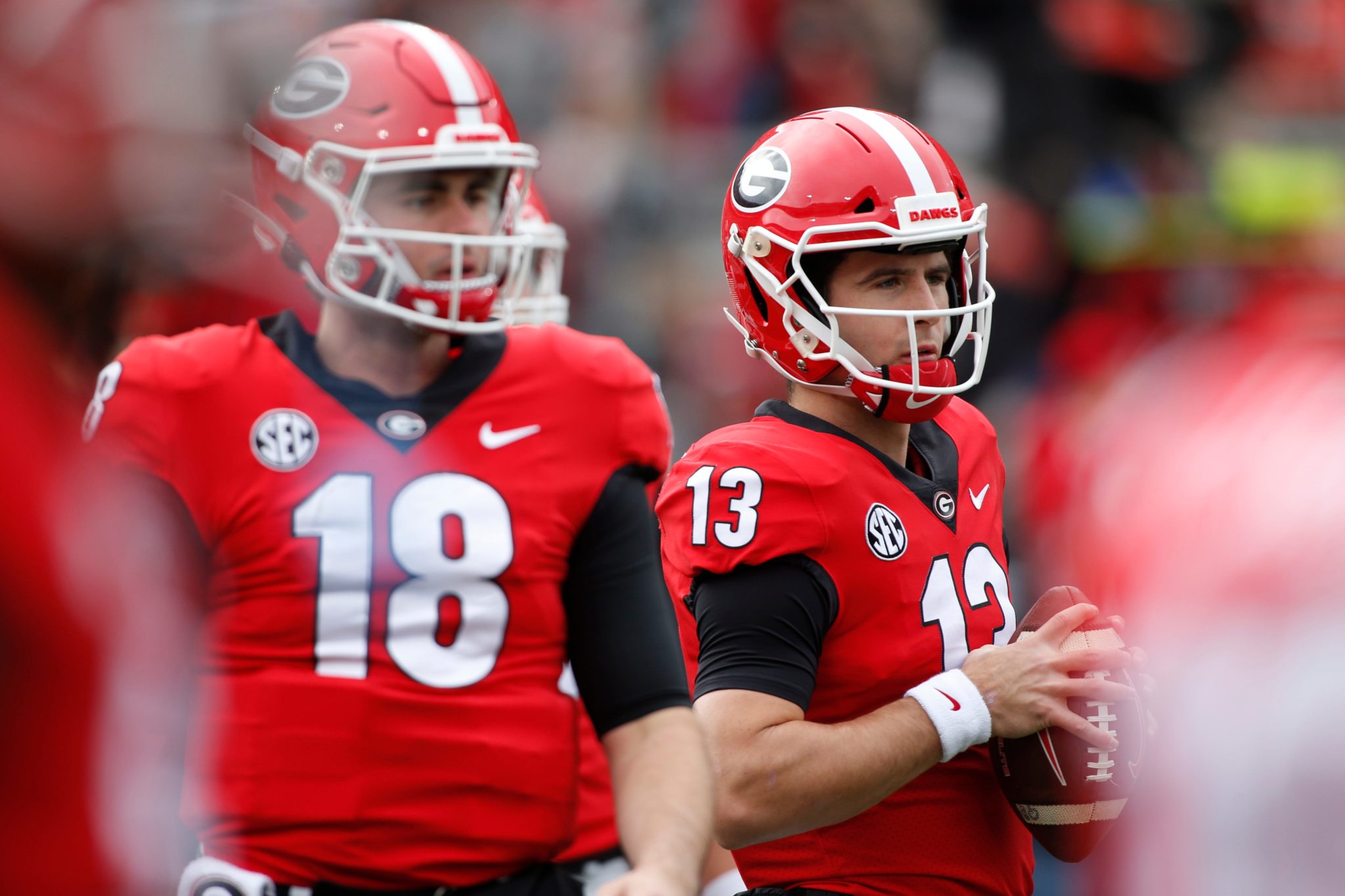 ALABAMA
SEC Championship: Alabama's 5 biggest concerns about playing Georgia
The SEC Championship Game will feature two contrasting styles. Both were perfected by Alabama coach Nick Saban.
If you recall, there was a time when some thought that Saban was too conservative. His first set of national championship teams would chokehold teams into submission, then Saban's offense, which was predicated on a physical running attack, would try to shorten the game by keeping the clock moving as the Tide ran the football over and over again. It wasn't nouveau, but it worked most of the time.
However, some teams were able to break the chokehold and come back against Bama's conservative approach. Alabama still won most of those games, but there were several occasions in which teams got a little too close for comfort.
That physical style of football is exactly what coach Kirby Smart has replicated at Georgia. He may have even bettered Saban 1.0. We'll get to that in a moment.
Alabama is much different now, obviously.
Smart hasn't yet gotten comfortable with the offensive philosophy that has since swept the nation. Smart still follows the mindset that defense wins championships and that the offense had better not mess it up. Smart hasn't won a championship with the old school philosophy, but he looks to be on his way. A stout defense and an offense that takes pride in playing without mistakes have made Georgia the favorite to beat Alabama in Saturday's SEC Championship Game and go on to win the national title.
Here are the 5 biggest concerns that Alabama has heading into the highly anticipated matchup. For originality's sake, let's begin with the Bulldogs' offense:
1. Georgia QB Stetson Bennett is incredibly efficient
It's easy to give Alabama the edge at quarterback this week. After all, who wouldn't take Bama's Bryce Young over Georgia's Stetson Bennett? He's thrown 40 TD passes against just 4 INTs this year and is a strong Heisman candidate and perhaps even the favorite to win the award. Then, there's Bennett.
Bennett is a former walk-on who transferred to junior college before Georgia relented and gave him a scholarship. Most don't even think Bennett is Georgia's best quarterback. Many have been waiting for JT Daniels to reclaim his starting position that he lost with an oblique injury early in the season. Keep waiting.
It might surprise many to know that Young isn't the highest-rated quarterback in the SEC. Bennett's 188.55 passer rating is tops in the SEC. Bennett has achieved that ranking despite averaging just 180.5 yards passing per game, which is 12th-best in the SEC. Bennett's efficiency offsets lower production. Bennett has completed 65% of his passes this season. He has thrown 21 touchdowns and just 5 interceptions. Does Alabama still have an advantage at quarterback?
2. Georgia can run bludgeon teams with its running game
Georgia's 5.39-yards per carry ranks 2nd in the SEC. The Bulldogs can pound out the tough yards late in games to control the clock and keep the game out of reach. Moreover, giving up over 5 yards per carry is just demoralizing for defenses – quite reminiscent of Saban 1.0.
Georgia has 3 running backs among the top 13 in yards per carry in the SEC. James Cook is 4th with 6.46-yards per carry. Kenny McIntosh is 11th with 5.74-yards per carry. Zamir White is 13th with 5.4-yards per carry. That's a testament to two things. First, Georgia's offensive line is really good. They can run block as well as anyone and have only given up 8 sacks this season. That's tops in the conference.
While Georgia's offensive line deserves much of the credit, don't discount Cook, McIntosh and White. They're all high-level tailbacks who help keep the running game fresh, especially when Georgia is salting a game away in the 4th quarter.
3. Georgia's defense is legendarily good
It's one thing to have a good defense. It's great to have the best defense in the nation. It's an entirely other matter to have one of the best defenses in recent history. Let's start with the present. Georgia has given up just 83 points in 12 games. That averages out to 6.9 points per game. That's less than a touchdown and an extra point per game.
Historically speaking, Georgia's defense is even better than current statistics would indicate. No team has averaged single-digits in points allowed since Alabama did so in 2011. The Crimson Tide gave up 8.2-points per game that season. That's still not as good as Georgia has been this year.
Georgia's defense is also incredibly balanced. The Bulldogs are best in the SEC in rushing yards allowed per game (78.9) and passing yards allowed per game (150.8). There's no clear path to take advantage of a weakness against the Bulldogs' defense because there isn't one.
4. Georgia can get to the quarterback with ease
The Bulldogs' 41 sacks this season are tied with Clemson and Houston for 4th in the nation. Alabama is just ahead of the Bulldogs with 43 sacks. However, many of Georgia's sacks lead to big losses that can stop a drive and alter a game. Georgia's 325 sack yards are 2nd in the nation.
So why does Georgia sack the quarterback so far behind the line of scrimmage. Simple. Quarterbacks get frustrated with the Bulldogs' defense, try to make an impossible play and eventually get sacked after scrambling around and losing more yardage. Georgia's defense is good enough to beat any offense no matter how well that offense plays. If offenses make mistakes, game over.
5. This just seems like Georgia's year
This is hard to back up statistically, but Georgia has seemed like an eventual national champion for months. The defense is that good. The offense is better than most people admit. And there's not another generational type of team in the mix for the College Football Playoff other than Georgia.
Smart has had good teams that couldn't quite stack up to Bama. However, this season seems different. Georgia is better than Alabama and barring a Bulldogs collapse, they should win the SEC Championship and continue their march toward a national title.
However, it seems like we've said that before.