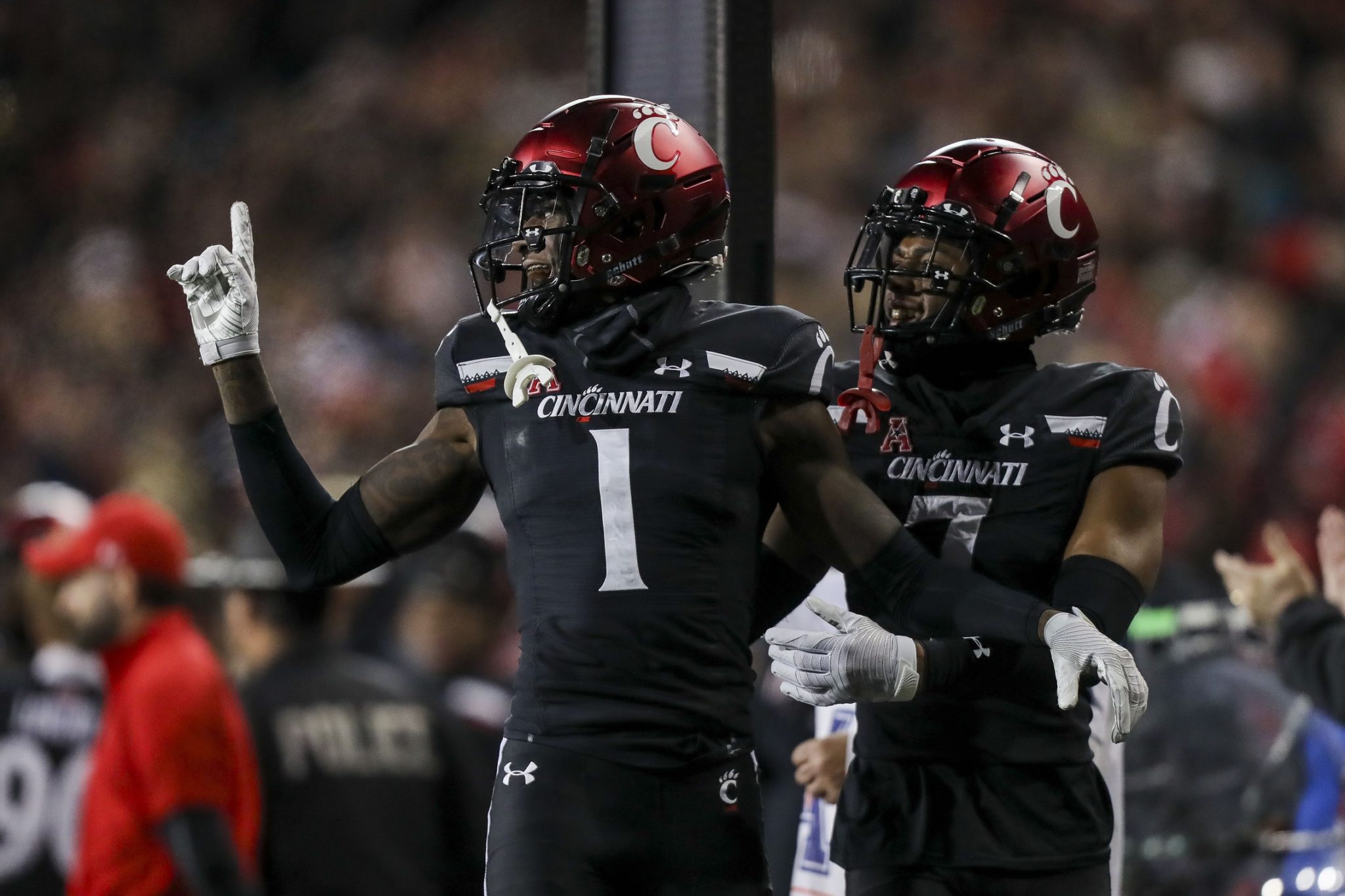 ALABAMA
Why Cincinnati's secondary is better prepared for Bryce Young and Alabama than Georgia's
It feels weird to say in 2021, but it's true. There's something that a Group of 5 defense does better than Georgia's. Much better.
It's not as simple as saying "Cincinnati has a better pass defense than Georgia," though statistically speaking, that's true. The Bearcats allowed 3 fewer passing yards per game than the Dawgs, who had the best scoring defense through 12 games since 1986 Oklahoma. It's also not as simple as pointing to the Bearcats' interception totals (18) compared to Georgia's (12).
Let's tweak that original thought.
Cincinnati's secondary has a better shot of hanging with Alabama's receivers than Georgia's did. Ahead of the Cotton Bowl matchup involving Nick Saban and Luke Fickell's squad, that's significant.
A knee-jerk reaction to that much suggest there's some recency bias in play. After all, Bryce Young set the SEC Championship record with 421 passing yards, 184 of which went to Jameson Williams. It's not saying much to suggest that another group will be in a better spot than whatever spot Georgia was in by game's end (usually with its back turned watching another touchdown).
There's a key distinction between Georgia and Cincinnati with how they defend the pass. Kirby Smart's group, which had secondary questions entering the season, succeeded while playing behind a defensive front that consistently got home without sending extra pressure. Cincinnati's front can get pressure, too. Myjai Sanders is a star rushing off the edge, and Curtis Brooks has PFF's highest pass-rushing grade of all FBS interior defensive linemen.
But unlike the Georgia secondary pre-Alabama, the Cincinnati secondary was tested plenty. The Bearcats were a touch better with 5.17 passes defended per game (Georgia is at 4.92). Cincinnati had 37 sacks and 37 hurries on the year. What about Georgia, you ask? The Dawgs had 41 sacks and — wait for it — 193 hurries on the season.
This just in: It's a whole lot easier to defend the pass when the quarterback is getting rushed on every throw. With all due respect to Derion Kendrick, Kelee Ringo, Lewis Cine and Christopher Smith, they've got a pretty nice advantage working in their favor.
Against Alabama, Georgia had 8 quarterback hurries but no sacks. We saw what it looked like when the Dawgs couldn't get heat on Bryce Young. The secondary got exposed and the defensive line was gassed by the 4th quarter.
If Young dices up the Cincinnati secondary — even with time to throw — it'd be no small feat. That'd be the case even if John Metchie III were playing, but he's out after a season-ending injury against Georgia. Ahmad "Sauce" Gardner has been the best corner in America over the past 2 years:
Sauce Gardner has allowed a 0.0 passer rating in single coverage this season

▪️ 20 targets
▪️ 5 catches allowed (42 yards)
▪️ 2 INTs pic.twitter.com/oipcb1ijQv

— PFF College Football (@PFF_College) December 22, 2021
In other words, quarterbacks would be better off throwing the ball in the dirt than throwing at Gardner in single coverage. One would think that he'll be matched up against the aforementioned Williams. You could make the case that might be the best individual matchup of bowl season.
Then again, maybe that won't be the case. We could see some Coby Bryant on Williams. Bryant won the Jim Thorpe Award as the best defensive back in America.
That's right. If you don't want to throw at the dude who's as close to an automatic incompletion as there is in the sport, there's the guy who just had the best season of any defensive back in America. Um, no wonder the Bearcats are 22-1 since the start of last year (with a bowl game loss against Georgia that they should've won).
Neither of those guys leaves the field. Ever. Well, besides at the end of blowout wins.
One would think that Bill O'Brien will move Williams to the slot — where he played 23% of his snaps — as much as possible. Bryant and Gardner only played a combined 70 snaps as slot corners all year (PFF). Arquon Bush typically guards the slot, and he's not on the level of his lockdown teammates. But even if Bush is lined up on Williams, he should have help on the back end from Bryan Cook, who graded out as PFF's No. 8 FBS safety in coverage (Cook also can line up near the line of scrimmage and guard the slot).
PICKED BY CINCINATTI IN THE ENDZONE!!

Bryan Cook with the takeaway! pic.twitter.com/ougfnuKiEk

— Sports Talk Central (@SportTalkCenter) September 18, 2021
That's why Cincinnati only allowed just 4 passing plays of 40 yards all season (No. 4 in FBS). Alabama had 3 alone against Georgia.
The Bearcats might not have seen a game-breaker quite like Williams, but at the very least, they have adjustments that they can make if Plan A doesn't work. Is it possible that Williams will just tee off against any matchup that Fickell throws at him? Sure. The guy was a Biletnikoff Award finalist for a reason.
What's also possible is we see the Alabama offense struggle when Williams can't consistently get separation. We saw how different the Alabama offense was when he got ejected for targeting against Auburn compared to when he got rolling against Georgia a week later. Night and day.
The Alabama offensive line had a ton to do with that, as well. But even if Alabama's offensive line repeats its SEC Championship performance, I'd like the odds of Cincinnati's secondary holding up better than Georgia's did. That group doesn't need that help from up front to dominate. It's more like the other way around. Spend enough time watching the Bearcats and you'll see that they get coverage sacks. That's why JT Daniels, who excelled against the blitz last year, struggled for most of the day against the Bearcats.
A year removed from that game in Atlanta, Cincinnati has another postseason matchup with an SEC power. Against the Dawgs, Fickell's team couldn't quite close the deal. Against Alabama, closing the deal would take on a totally different meaning. Any path to Cincinnati making a bit more history involves that secondary preventing a Metchie-less group of Alabama receivers from taking off.
That task was too tall for Georgia. Will that be too tall for Cincinnati? And will Williams expose another secondary on a big stage?
It's possible, though in hindsight, perhaps just not as likely as it was against Georgia.