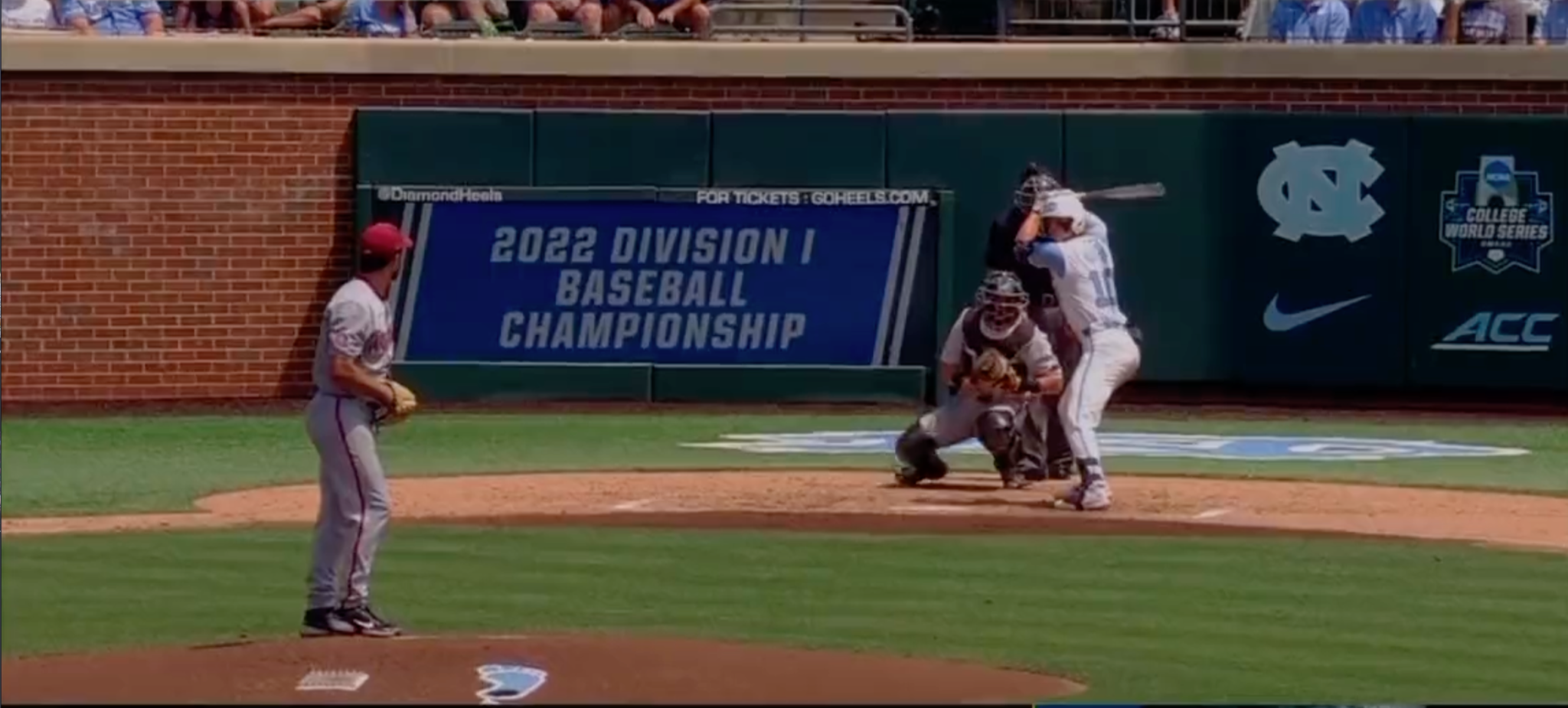 ARKANSAS
Arkansas beats No. 10 North Carolina in Super Regional opener behind strong outing from Connor Noland
The Arkansas Razorbacks are 1 win away from being OmaHogs again. Arkansas defeated No. 10 national seed North Carolina 4-1 Saturday in Chapel Hill in Game 1 of a best-of-3 Super Regional.
Connor Noland was outstanding on the mound. Noland went 6.2 innings without giving up a run, striking out 6 Tar Heel batters.
Have a damn day Friday night guy. Connor Noland with 6.2 shutout innings. Had A1 stuff today pic.twitter.com/wAXQHC7iXm

— 11Point7: The College Baseball Podcast 🎙 (@11point7) June 11, 2022
He got a standing ovation from the Hog faithful who made the trip.
Huge standing ovation for Connor Noland. His day is done. Evan Taylor comes in for relief pic.twitter.com/BySQ1YEfpi

— ESPN Arkansas & HitThatLine.com (@HitThatLineAR) June 11, 2022
It was a scoreless game until the Razorback bats got going in the 5th inning. Peyton Stovall homered to center to make it 1-0. Brady Slavens added to the lead with an RBI single, scoring Zack Gregory. A Cayden Wallace sac fly plated Braydon Webb, making it 3-0.
The very first pitch of the 5th 💣 pic.twitter.com/j2fGPMcEJo

— Arkansas Baseball (@RazorbackBSB) June 11, 2022
Stay hot @brady_slavens ♨️ pic.twitter.com/xQRaRQYXZi

— Arkansas Baseball (@RazorbackBSB) June 11, 2022
In the 7th, Slavens picked up another RBI on a single up the middle, extending the lead to 4-0.
Two-RBI day for @brady_slavens pic.twitter.com/Vjn1tvvlgA

— Arkansas Baseball (@RazorbackBSB) June 11, 2022
North Carolina scored its only run in the bottom of the 8th when Honeycutt hit a solo homer off of Evan Taylor. Hagen Smith pitched the 9th inning, picking up the save.
North Carolina starter Max Carlson was the losing pitcher, allowing 3 earned runs off of 6 hits in 5.1 innings.