ARKANSAS
Arkansas fans planning to flock to Omaha, driving up ticket prices
When Arkansas and Texas square off in their first game of this year's College World Series action, they'll do so in front of one of the largest crowds for any game of the tournament.
In fact, so many fans are trying to buy tickets for the game, the prices are more than double what they are for any of the other three opening-round games.
As you can see below, tickets for Arkansas-Texas are going for a whopping $125, compared to only $60 for the next-closest game price-wise:
Apparently, Razorback fans will be turning out in force in Omaha. Price per ticket on NCAA's website for Sunday's game is 2x that of any other opening round game. Also, how can NCAA justify selling tickets to its "amateur" sport event at market price? https://t.co/wMudEuNtWy pic.twitter.com/Cvwozr0kvT

— Steve Dittmore (@stevedittmore) June 12, 2018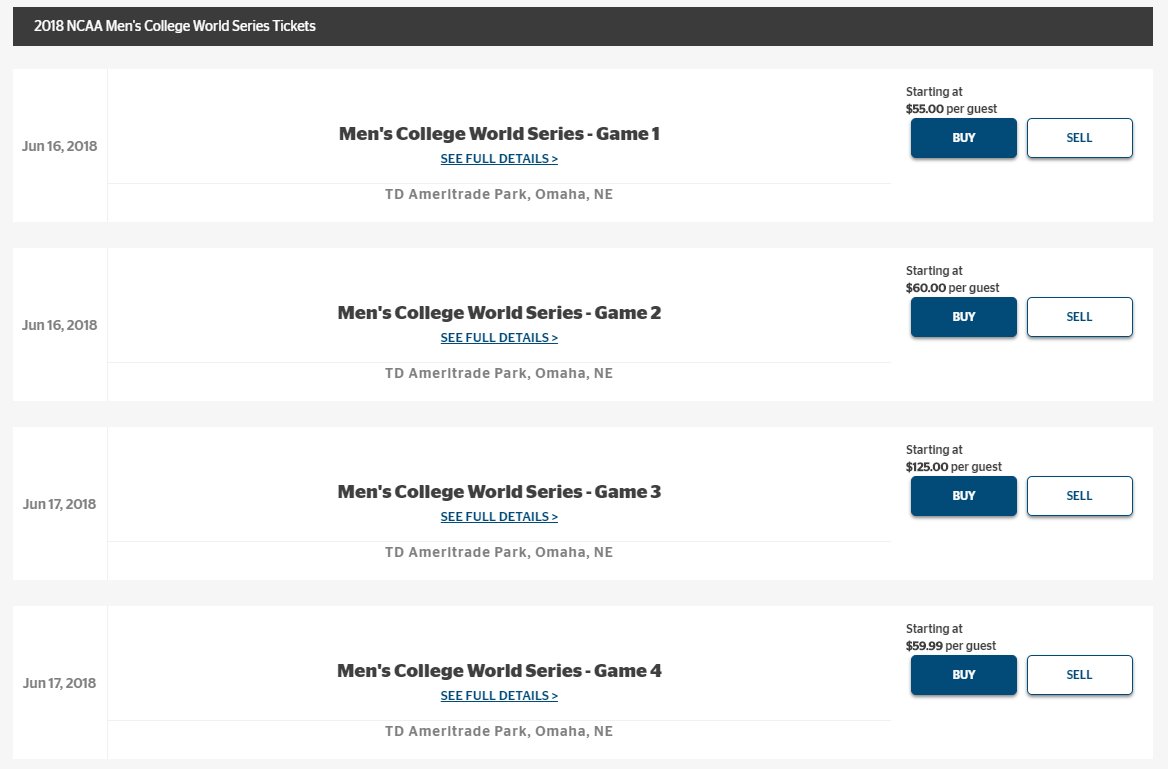 The Hogs have as good of a chance of winning it all as everyone else in Omaha, and Arkansas fans are rabid when it comes to baseball (just look at the way they turned out at Baum for the super-regional).
Whatever happens, it's sure to be a raucous atmosphere, and the Hogs thrive when their fans bring the energy.