ARKANSAS
Photo: Arkansas fans call out Bret Bielema, AD in newspaper ad
Arkansas coach Bret Bielema is currently working hard on selling his vision for the future of Razorbacks football to high school recruits. One group of Hogs fans, however, are publicly campaigning to remove Bielema, athletic director Jeff Long and basketball coach Mike Anderson from their jobs.
An ad was taken out in Sunday's Arkansas Democrat Gazette which calls out Bielema, Long and Anderson as overpaid considering the lack of success in recent seasons. The ad calls on Hogs fans to complain to Arkansas Gov. Asa Hutchinson: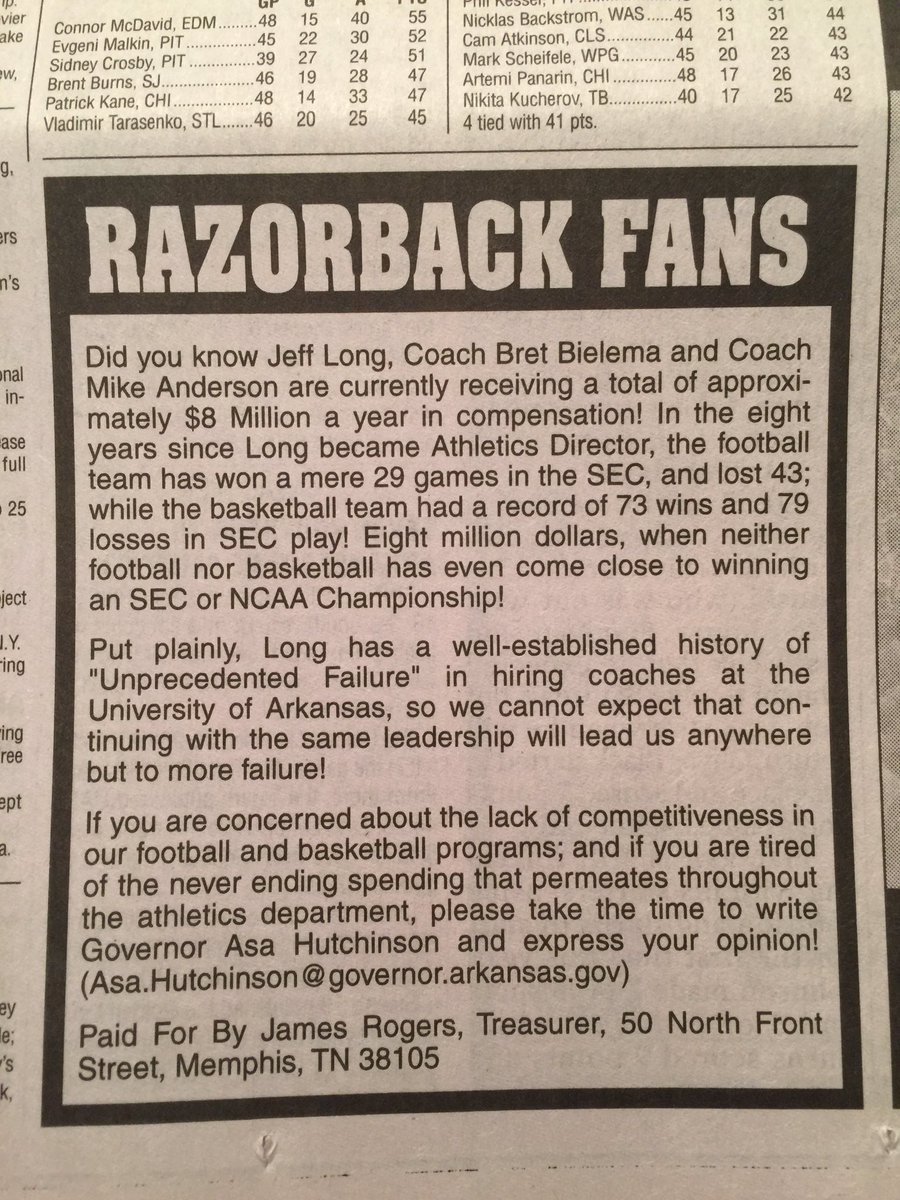 Long has been Arkansas' athletic director since 2008. After he fired Bobby Petrino in 2012, Long hired Bielema as Petrino's successor. In four seasons, Bielema is 25-26 at Arkansas, including 10-22 in SEC play.
The Razorbacks' closed out the 2016 campaign with back-to-back losses. The regular season ended with a disappointing 28-24 loss at Missouri. Arkansas looked like it would bounce back in the Belk Bowl and end the year on a high note, but squandered a 24-point lead, falling to Virginia Tech 35-24.
Long took to Twitter after the Belk Bowl and said he rejected the notion that the "sky is falling." He also said that the Razorbacks would "make changes to become stronger."
Bielema recently promoted Paul Rhoads from defensive backs coach to defensive coordinator following the departure of Robb Smith.