ARKANSAS
Treylon Burks makes decision on future ahead of Outback Bowl vs. Penn State
Treylon Burks was one of the best receivers in the SEC this year and will potentially be a first-round pick in the 2022 NFL Draft.
With that draft stock in mind, Burks has decided to end his Arkansas career and opt out of the Hogs' upcoming Outback Bowl matchup against Penn State.
As you can see below, Burks took to Twitter on Wednesday afternoon to announce his decision:
God's Plan❤️ pic.twitter.com/W3IsS4ValL

— Treylon Burks (@TreylonBurks) December 8, 2021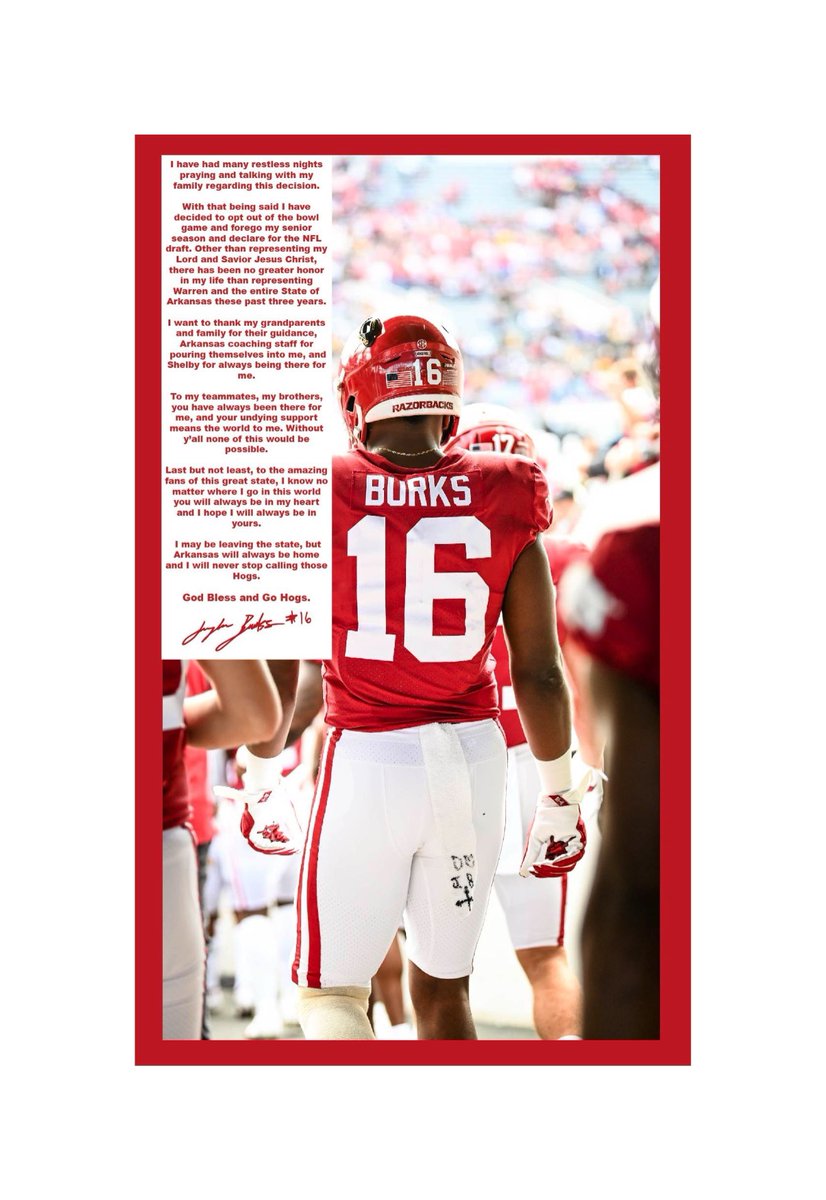 That's a big loss for the Arkansas offense against the Nittany Lions, but Burks has to do what's best for his future. He's decided to avoid risking an injury that would hurt his NFL Draft stock.
He finishes the 2021 season with 67 catches for 1,123 yards and 11 touchdowns. He also ran for 112 yards and 1 touchdown this year.