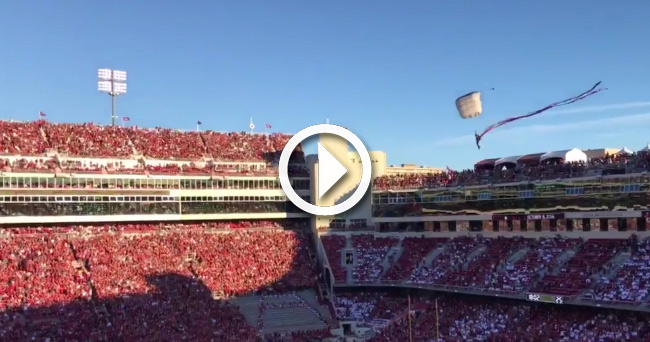 ARKANSAS
Video: Alabama-Arkansas pregame ceremony includes parachute entrances
Here's one way to make an entrance.
Five people entered Donald W. Reynolds Razorback Stadium via parachutes during the pregame ceremony of Arkansas' game against Alabama Saturday.
Parachute landing in Fayetteville. https://t.co/NCf8AIwm44

— Charlie Potter (@Charlie_Potter) October 8, 2016
Razorback fans hope that their team will make a similar impression against a heavily-favored top-ranked Alabama team. Kickoff is scheduled for 6:05 p.m. EST.