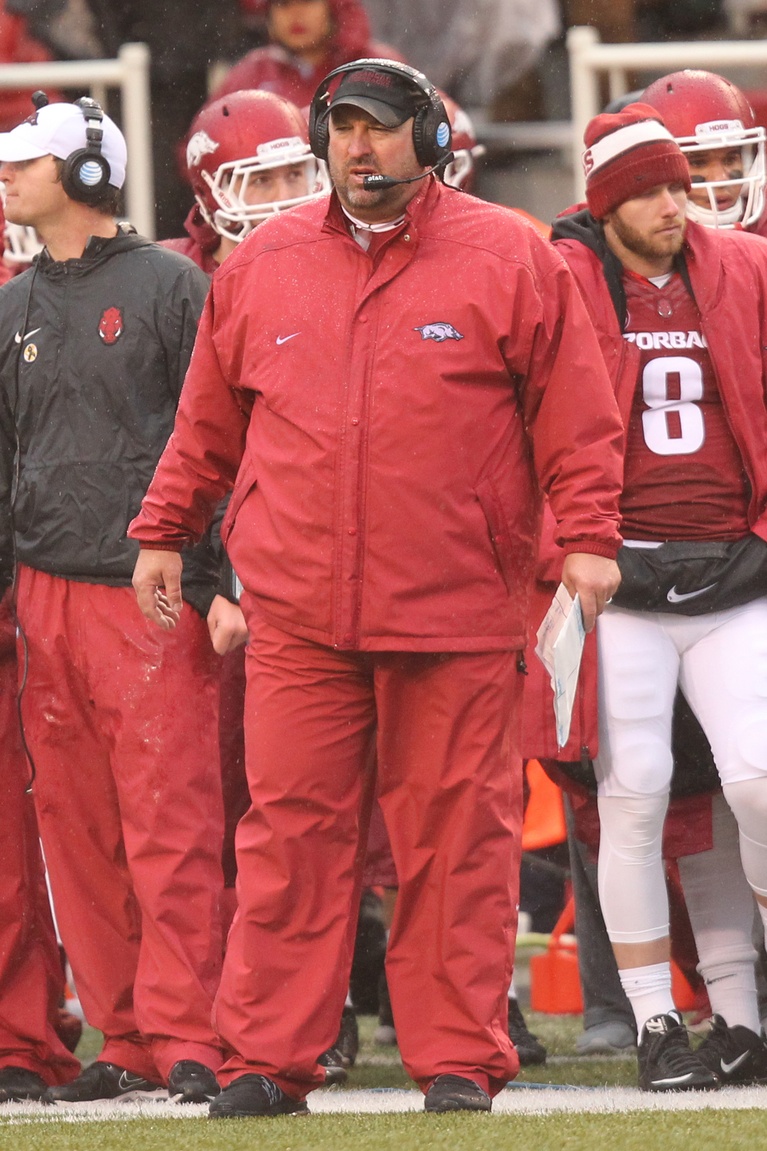 ARKANSAS
Bielema after dominating Mizzou: 'turned page after gut-wrencher'
Arkansas didn't start well, but it sure finished strong.
The Razorbacks rebounded from a 2-4 start to close the regular season 7-5 after beating Missouri 28-3 Friday.
They won convincingly on a day Brandon Allen threw for just 102 passing yards with one interception and no touchdown passes.
During the post-game press conference, coach Bret Bielema praised the Razorbacks for recovering from last week's wrenching loss to Mississippi State.
Bret Bielema: thought our guys turned the page after a gut-wrencher last week

— Razorback Nation (@RazNation) November 27, 2015
Bielema: Never really concerned with start of season. Knew we had a good team. Been a learning experience.

— Razorbackers (@RazorbackersFS) November 27, 2015
Bielema: "To win another trophy game, it's gonna mean a lot to put that down there next to the Boot"

— AJ Mccord (@4029AJ) November 27, 2015
Bielema: I think Alex Collins really felt the vibe that this could have been his last game. Lot to talk about in the future.

— Bo Mattingly (@SportsTalkwBo) November 27, 2015
Bielema: Dominique tweaked ankle. Shouldn't be any setback, be ready for bowl prep

— Razorbackers (@RazorbackersFS) November 27, 2015
BB: Very appreciative everything Coach Pinkel brings to the game

— Razorback Nation (@RazNation) November 27, 2015
BB: BA has done a lot here. People were telling me for three years to bench him, now they're on me when I don't have him throw it enough

— Razorback Nation (@RazNation) November 27, 2015