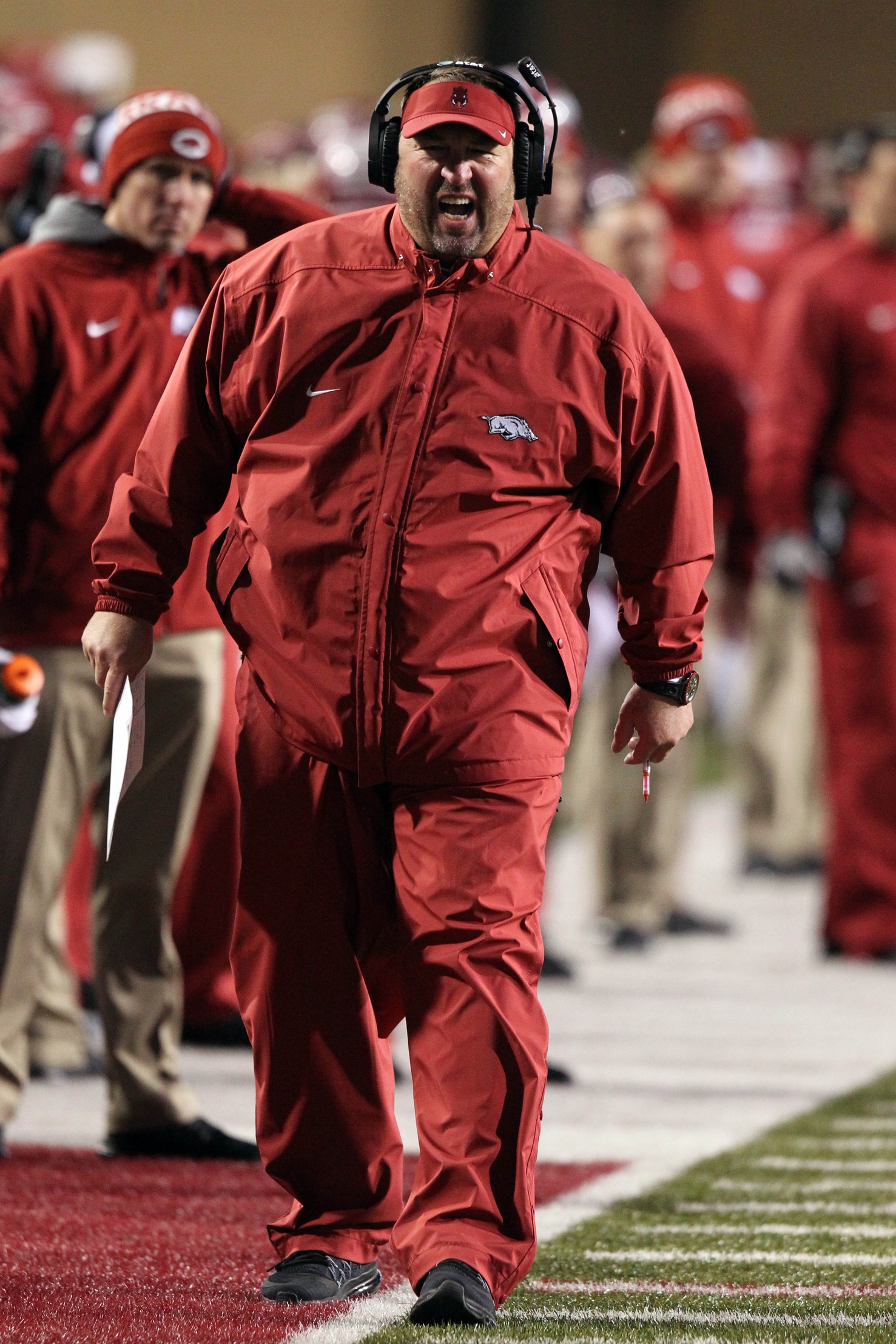 ARKANSAS
Arkansas coach Bret Bielema: We practice that kick every week
Arkansas coach Bret Bielema was back at the Catfish Hole on Thursday night, hosting his weekly radio show.
Though the Razorbacks suffered one of their toughest losses in Bielema's time with the team, the fans in Fayetteville were as engaged as ever.
A packed house at the local lounge had plenty of questions for the coach of one of the most fun teams to watch in college football.
First fans wanted to know about the heart-breaking loss to Mississippi State, 51-50 and the decision to kick the field goal that was ultimately blocked.
"Unfortunately, (we were) unable to make the play," he said. "Every Thursday we end our practice with a 30-yard field goal. … It just felt like everything was going right with that kick. … We didn't do enough to win the game."
The game included a 28-0 run by Arkansas after being down 17, but in the end QB Dak Prescott and the Bulldogs were too much to handle.
"We did shut them out in the third quarter," said Bielema, choosing the glass half-full method after his team's allowed more than 50 points in two of their past three games.
Saturday Arkansas takes on Missouri at home on senior night in what should be an emotional game for both teams.
"Very emotional game for everyone involved," Bielema said.
When asked about retiring coach Gary Pinkel, Bilema called him a "man of high integrity" as he and the Razorbacks will make sure to "give Mizzou and Pinkel space."
Bielema confirmed that Arkansas TE Hunter Henry was named one of the three finalists for the John Mackey Award, but he preferred to discuss his backup Jeremy Sprinkle who finished last week's game with 3 TDs.
"Those two guys can change a game and a defensive game plan," the coach said of his potent tight end combination.
Saturday will be critical in Arkansas' bowl placement, something that the head coach already seems to have in mind.
"Couple bowl with ties to the Pac-12 or Big Ten," Bielema said. "I'd love to get in one of those."