AUBURN
Auburn fans rolled Toomer's Corner after Alabama's heartbreaking overtime loss in NCAA Tournament
UCLA may have been one of the final teams let into the 2021 NCAA Tournament — the Bruins had to beat Michigan State in the First Four just to advance to the first round of the event — but that hasn't stopped Mick Cronin's team from advancing all the way to the Elite 8.
Unfortunately for Crimson Tide fans, Alabama's magical season has come to an end as Nate Oats' team fell 88-78 in overtime to UCLA on Sunday evening.
If you missed it, a buzzer-beating three-pointer kept Alabama in the game at the end of regulation but the Tide could not capitalize on the momentum created from the shot.
"We needed one more free throw in regulation to win it, but it's tough. It's the game of basketball. You've got to make them," Oats said after the game. "We put a big point of emphasis on guys making them. I thought we had a lot of guys improve dramatically.
"Herb Jones is a great free throw shooter all year. He put a ton of time in all offseason, all year, really, in the gym. He's a good free throw shooter. Didn't happen to make them tonight."
Not long after Alabama lost to UCLA, the celebration on The Plains began.
As you can see in the photo shared by Kevin Scarbinsky below, Auburn fans rolled Toomer's Corner on Sunday evening.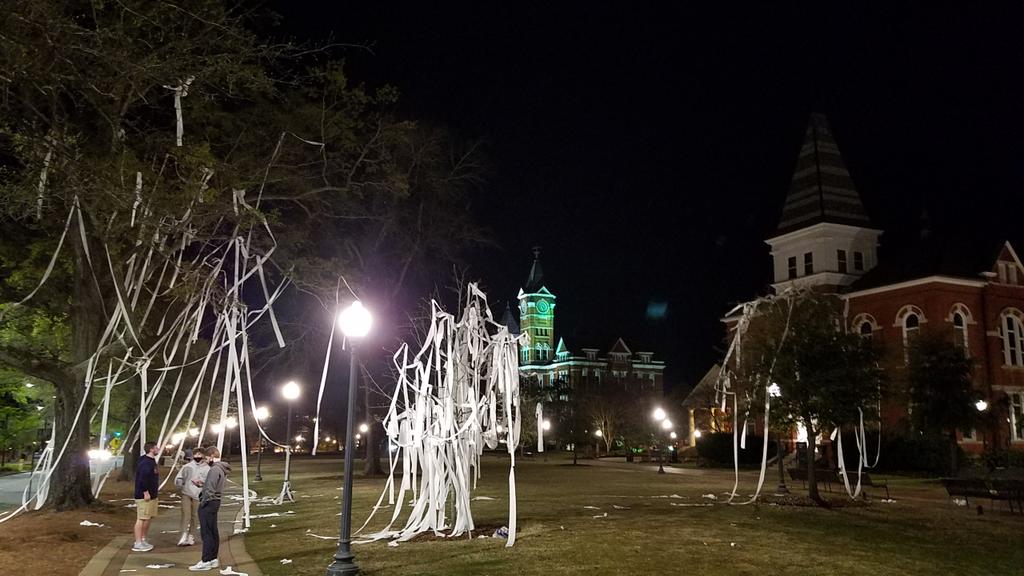 What's the only thing more celebrated on The Plains than an Auburn win? A loss by Alabama, of course.