AUBURN
Auburn lands commitment from graduate transfer WR from Youngstown State
The Auburn Tigers will have an intriguing receiving corps this fall, despite losing guys like Ryan Davis and Darius Slayton.
On Saturday, coach Gus Malzahn and the Tigers picked up a commitment from a talented two-sport athlete out of Youngstown State to add to the mix.
As you can see below, graduate transfer WR Zach Farrar announced via Twitter that he was committing to the Auburn program for the next two years:
https://twitter.com/ZachFarrar3/status/1129843231431299072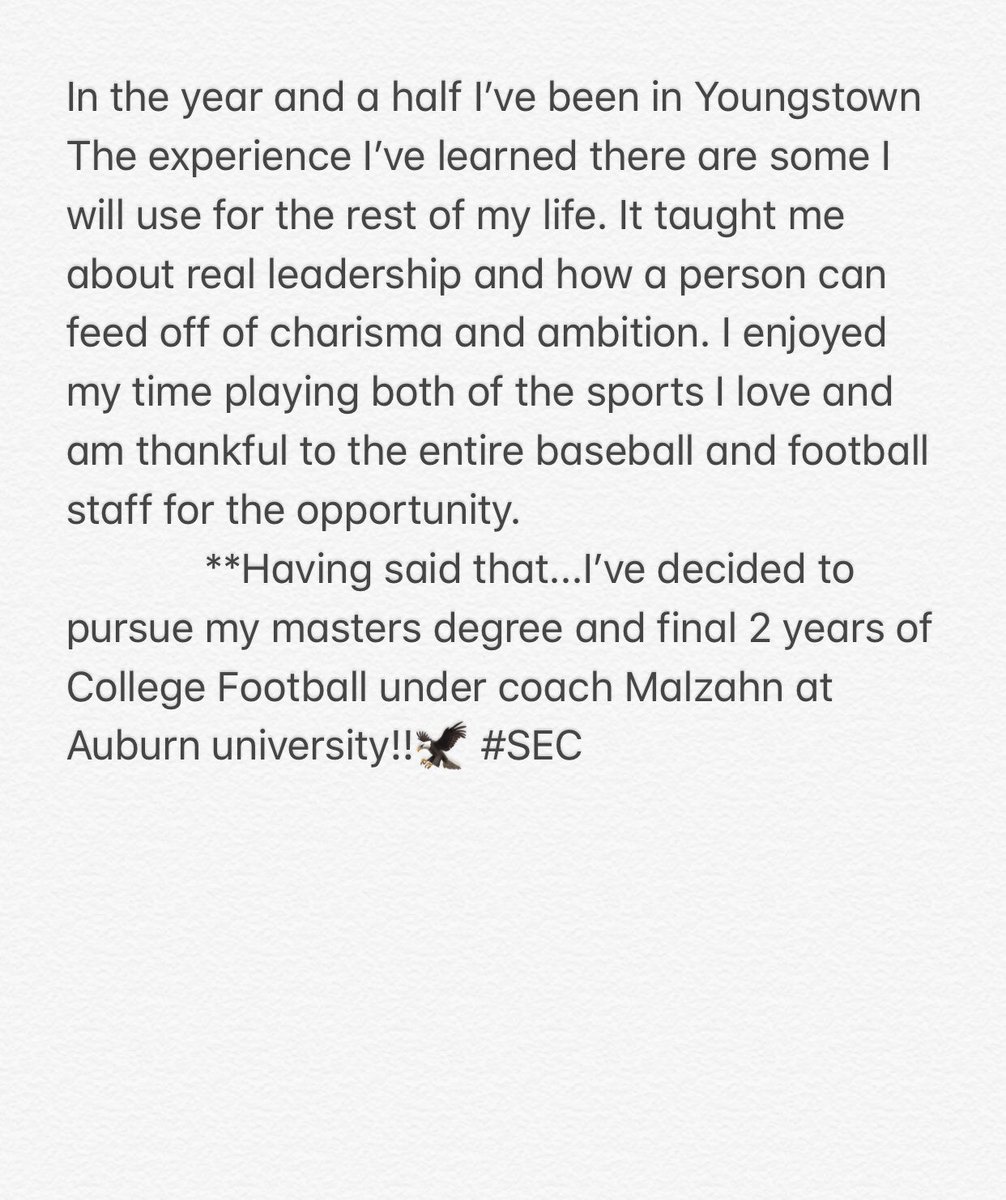 Farrar caught 20 passes for 307 yards and a pair of touchdowns as a sophomore for Youngstown State last season, appearing in six games. He had six catches for 135 yards against West Virginia.
As a grad transfer, he'll be eligible to play right away and has two years of eligibility remaining for the Tigers.