AUBURN
Final thoughts (and a prediction) for Penn State-Auburn
Well, well, well. It's about time Auburn invited a Big Ten team to experience Jordan-Hare Stadium.
For the first time, a Big Ten team will travel to face Auburn on The Plains. Call it a grudge match after last year's showdown in Happy Valley, or just call it a fun, unique 3:30 CBS matchup. Two programs with storied histories and passionate fan bases are playing on each other's campus because they wanted to. What a concept.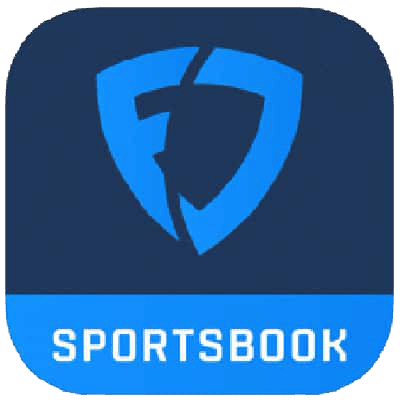 FanDuel Sportsbook
States: LA, KS, NY, TN, NJ, PA, IN, IA IL, WV, MI, CO, VA, AZ, CT
NEW USERS!
$1,000
NO-SWEAT BET
So will it be a Penn State series sweep? Or does Auburn get a little revenge after last year's loss?
Let's dig into that:
TJ Finley throwing at Joey Porter Jr. would be a bad idea
This just in: Porter is a stud. This also just in: It's OK if you also felt old reading about the son of former Steelers great Joey Porter Sr. In a way that most quarterbacks were best avoiding Porter Sr., Porter Jr. can take over a game, as well.
The experienced, rangy Penn State corner will have no problem locking down the likes of Shedrick Jackson, Koy Moore or Ja'Varrius Johnson. He'll line up on the outside and take away half the field. I mean, Auburn should know that. Porter was excellent in last year's game with 6 tackles, a forced fumble and a pass breakup. He can one-up that with a game-changing interception on the road.
Penn State ranks No. 24 in FBS in yards per pass attempt allowed, and Porter is a big part of that. Purdue learned that the hard way in Week 1 when Aidan O'Connell inexplicably kept targeting Porter. According to PFF, he was thrown at 14 times and he forced 6 incompletions while also forcing a fumble and finishing with a team-high 8 tackles. That earned him the Bednarik Award Defensive Player of the Week honors.
If Finley is wise, he'll learn from O'Connell and make sure he's aware of where the future first-round pick is at all times.
Finley's numbers when attempting 25 passes in a game are ___________.
Um, not great?
There are 6 instances in which Finley attempted 25 passes in a game, none of which have happened in 2022. Here's what those totals are:
Record: 1-5
TD-INT: 7-3
Completion percentage: 54%
Yards/attempt: 5.7
Points per game: 17.2
Why do I bring that up? In an ideal world, doesn't Auburn establish the run with Tank Bigsby and Jarquez Hunter with a bit of Robby Ashford sprinkled in? In an ideal world, yes. If Bryan Harsin and Eric Kiesau have it their way, the Tigers will play with a lead from the jump and, by the 4th quarter, the Tigers will have worn out that Penn State front. That's what the Lions did in both of their games to start the season, which is why they rank No. 13 in FBS in rushing.
A couple of things on that. With all due respect to Mercer and San Jose State, the season starts now. All of those questions we had about the Auburn offensive line are still there. They could go away by day's end if they establish the ground game against a Penn State run defense that ranks No. 26 nationally (part of that could be skewed because the Lions faced a Purdue team that is allergic to running the ball even when it leads late in a game).
Penn State defensive coordinator Manny Diaz has no problem putting his corners on islands and daring a suspect Auburn passing game to do the heavy lifting with extra defenders in the box. Finley, when asked, has yet to be that guy at the SEC level. The 2020 Arkansas game was his only instance with a quarterback rating of 130.0 on a day in which he attempted 25 passes.
What if Finley gets off to a rough start? Is it possible that we not only see Ashford work in, but also Zach Calzada? We'll see. A pivotal showing awaits Finley.
You cannot let an inevitable Sean Clifford turnover opportunity slip away
Clifford is generous. Sometimes, he'll gift wrap these footballs and hand-deliver them to the other team. Even for someone who has been in college since the Jimmy Carter administration — give or take a few years — Clifford is still plenty mistake-prone.
If Ohio can sack Clifford 3 times in Happy Valley, one would think Auburn could also get some heat on the 24-year-old Penn State starter. That's good news for Derick Hall, Eku Leota and Marcus Bragg, who has been a welcome addition from Western Kentucky.
Clifford will open the door for a game-changing play. It's not a matter of "if," but rather "when." There are some Bo Nix vibes with Clifford because when he's right, he can lead late comeback drives like he did at Purdue. But he can also be a maddening player with some of the decisions he makes.
In the same way that Porter Jr. could frustrate Finley, what's to say that the likes of Nehemiah Pritchett and Jaylin Simpson won't do the same for Clifford? Of his 25 career interceptions, 16 came away from the friendly confines of Beaver Stadium. Even in the game last year when Clifford completed a career-best 28 of 32 passes, he still threw an interception.
Auburn will have an opportunity on Saturday. It just has to capitalize.
Orange uniforms will be whatever you want them to be … if that's what Auburn is doing
It's been teased all week. We know the orange facemasks on the white helmets are happening, but the question is whether Auburn will bust out the orange jerseys for Saturday's showdown.
? #NewProfilePic ? pic.twitter.com/rsZb5BC2p8

— Auburn Football (@AuburnFootball) September 13, 2022
It'd be a little hat tip to the Doug Barfield days when Auburn rocked orange jerseys on 4 occasions (the Tigers went 2-1-1). Busting them out for the first time in 42 years would be a cool experience in many ways.
I mean, I can't imagine all of this talk of orange if Auburn was just coming out with some uniquely colored facemasks. It would be a nice response after Penn State made last year's game a White Out at Beaver Stadium. It'd also be a nice way for Auburn fans to make their presence felt at Jordan-Hare to distinguish themselves from the navy-wearing visiting Penn State crowd.
If Auburn wins? Those potential orange uniforms will be the good-luck charms. If Auburn loses? Burn the jerseys and shame on anyone for making such a big deal about them.
What's the phrase? Look good, play good? Personally, I don't know that orange jerseys makes any team instantly look good — I say this as a Chicago Bears fan who has seen plenty of orange jerseys — but if they add a little extra juice to the atmosphere and Auburn gets off to a great start, they'll become an annual thing.
What would a win do for Bryan Harsin?
I give Harsin a ton of credit for how direct he's been since the coup to get him fired in February. But now is when we really see what sort of reception he gets. These are the types of games when a coach on the hot seat — fair or not — can show his administration that he knows what he's doing.
You've got a premier program coming to Jordan-Hare Stadium for a 3:30 ET kickoff on CBS. It's a huge stage that'll have more viewers nationally than Mercer and San Jose State combined. Obviously. One win in mid-September won't take a coach off the hot seat. It will, however, set him up well to go into October undefeated with the narrative beginning to change.
SEC play is going to determine whether Auburn's decision-makers pull the plug on Harsin. But beating Penn State as an underdog in a national TV slot would be as big of a September win as Harsin could ask for.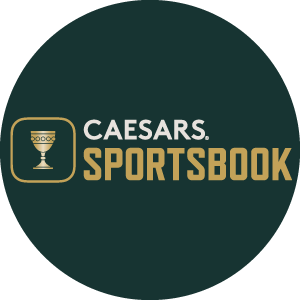 CAESARS SPORTSBOOK
+1K REWARD & 1K TIER CREDITS
SIGN UP BONUS
UP TO $1,250 ON CAESARS
And a prediction … Penn State 24, Auburn 17
Yes, there's absolutely a world in which Auburn comes out and wins a hard-fought game in front of a capacity crowd. That wouldn't surprise me at all. I outlined the potential mistakes of Clifford and why that could open the door for Auburn to totally flip the momentum at any given point.
But this comes back to Finley. I'm concerned about his lack of mobility and the accuracy issues he struggles with as a pocket-passer. This defense can frustrate Finley and it can absolutely magnify those mistakes. I worry about him in obvious passing situations, and I see Bigsby and Hunter struggling with all of those loaded boxes they'll face.
Saturday is going to tell us more about Auburn than either of the first 2 games. It'll tell us if we were correct to have concerns about the non-running back elements of the offense, as well as all of those concerns on the interior defensive line.
A win would give Auburn hope heading into SEC play. And to be fair, it's not that a close loss would erase the Tigers' chances of keeping their heads above water in SEC play. We could see Auburn totally dominate the yards battle but suffer 2 costly turnovers that prove to be the difference.
Moral victories probably won't help Harsin fend off job security questions. Unfortunately for him, I think his Saturday ends with more questions than answers.