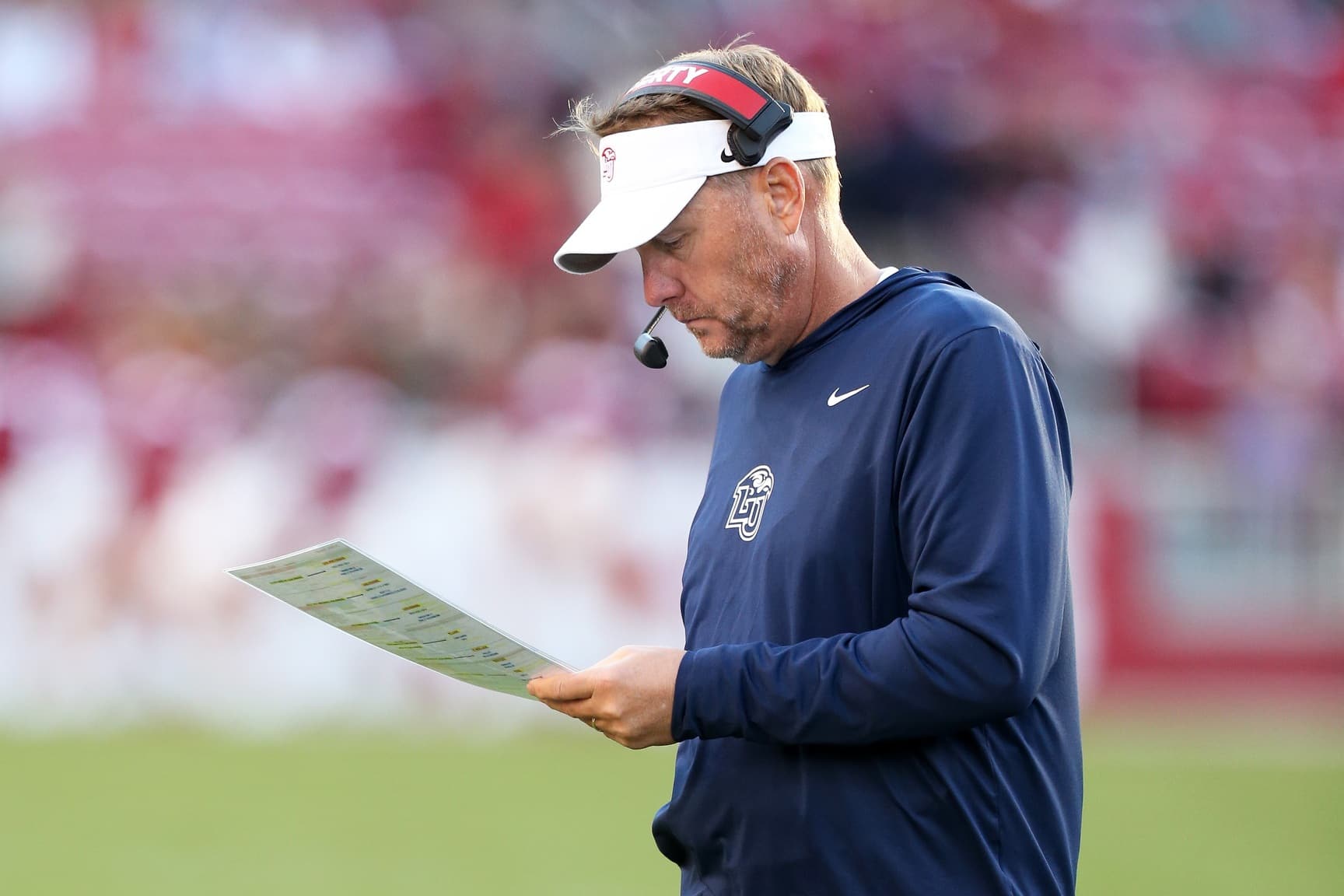 AUBURN
Hayes: Hugh Freeze sees something in Payton Thorne. Auburn fans, trust the pick
Earlier this spring, Hugh Freeze and I were talking quarterbacks, and the dynamics of the most important position on the field.
Over the years, he has proven that you don't need an organically grown, elite high school quarterback to win big in college football.
You're good at reclamation projects, I told him. We both laughed at the irony.
The Reclamation Man is at it again, everyone.
He did it with throwaway quarterbacks at Ole Miss and Liberty, and now he has another in his first season at Auburn. This time it's former Michigan State quarterback Payton Thorne, whom Freeze named the starter on Thursday.
Another transfer, another 2nd chance. Another opportunity for the Reclamation Man — smack in the middle of his own 2nd chance in the SEC at Auburn — to work his magic again.
He did it with Bo Wallace and Chad Kelly and Malik Willis — and won a bunch of big games in the process. Thorne is next in line.
"I feel like we can win games with any of the 3 quarterbacks (on the roster)," Freeze said. "My gut is saying it's the time to do this to get us best prepared for the opening of the season."
It's time, more than anything, for everyone to get behind a quarterback and a coach — who are both in the middle of a reclamation — and see how this thing plays out in Year 1 under Freeze.
This is the decision we've waited on for months: Who would be Freeze's starting quarterback in his return to the SEC, 6 years after he was forced out at Ole Miss mere weeks before the start of training camp in 2017. Because if he's like every other Freeze quarterback in Year 1, he (and the team) will overachieve.
Like Bo Wallace did in 2012. He began his career at Arkansas State in 2010 before transferring after 1 season and landing at East Mississippi Community College.
Ole Miss was 1-15 in SEC games from 2010-11, and won 6 games overall. In Year 1 under Freeze and Wallace in 2012, the Rebels won the Egg Bowl, won a bowl game over Pitt and won 7 games.
Wallace had 30 TDs (8 rush), and by his 3rd season he was setting school records and leading the Rebels to ranked wins over Alabama, Texas A&M and Mississippi State.
Kelly arrived from Clemson (also through East Mississippi CC), and the Rebels got even better. Ole Miss beat Alabama again in 2014, and Kelly had 41 TDs (13 rush) in his first season as a starter.
In 2019, Stephen Calvert had 28 TDs as the first Freeze quarterback at Liberty. A year later, Auburn transfer Malik Willis had 34 TDs (14 rush) and Liberty beat Syracuse and Virginia Tech — and missed a field goal late in a 1-point loss to NC State.
So let's recap the quarterback history of the Reclamation Man: Freeze's first quarterbacks at each of his previous 3 new jobs — Wallace, Calvert and Ryan Alpin at Arkansas State in 2011 — combined for 87 TDs against 40 INTs.
In 10 seasons as a head coach, Freeze's quarterbacks have accounted for 333 TDs. If you're looking for an idea of where Thorne fits on the reclamation scale, that's it.
If Auburn gets 33 TDs from Thorne — or from a combination of Thorne, Robby Ashford and Holden Geriner — the idea of scraping along and hoping to find a way to the postseason will be gone by the first week of November.
Thorne struggled last season (19 TDs, 11 INTs), but if he returns to his 2021 form, when he had a TD/INT ratio of 31 TDs (4 rush) and 10 INTs, Auburn will not only have reached a bowl game — and those critical extra 15 practices for a 1st-year coach — they'll have at least 1 significant win already under Freeze.
"It's nothing unique, really," Freeze said this spring. "It's being honest, and building trust and I don't care what happened before, we're starting new. Let's attack this thing together."
Freeze hasn't avoided the obvious from the moment he stepped on campus at Auburn. He knows where he came from, and has no problem speaking about his past failure.
We all endure failure, he says. But who has the mental toughness to overcome it?
"I'm there, too," Freeze says. "It's not just quarterbacks, or just football. It's life. Do you have the mental toughness to get up, day after day, and finish? Failure is not final."
Just ask Wallace. Or Kelly, or Willis.
Or Freeze.
"(Thorne) is in here all the time," Freeze said Thursday. "I can't get rid of him."
Another throwaway quarterback. Another reclamation project.