AUBURN
LOOK: Kentucky house makes fun of Chuma Okeke's injury with classless banner
When the Auburn Tigers take on the Kentucky Wildcats on Sunday, they'll do so without star F Chuma Okeke, who suffered a torn ACL against North Carolina on Friday.
Most have sent their support to the Auburn star, but one house of Kentucky fans apparently decided to go a different way with it.
As you can see below, there's a house poking fun at Okeke's injury in a very classless way:
Trashy. Classless. Disgusting. pic.twitter.com/PUM6IUiiut

— Brandon Marcello (@bmarcello) March 31, 2019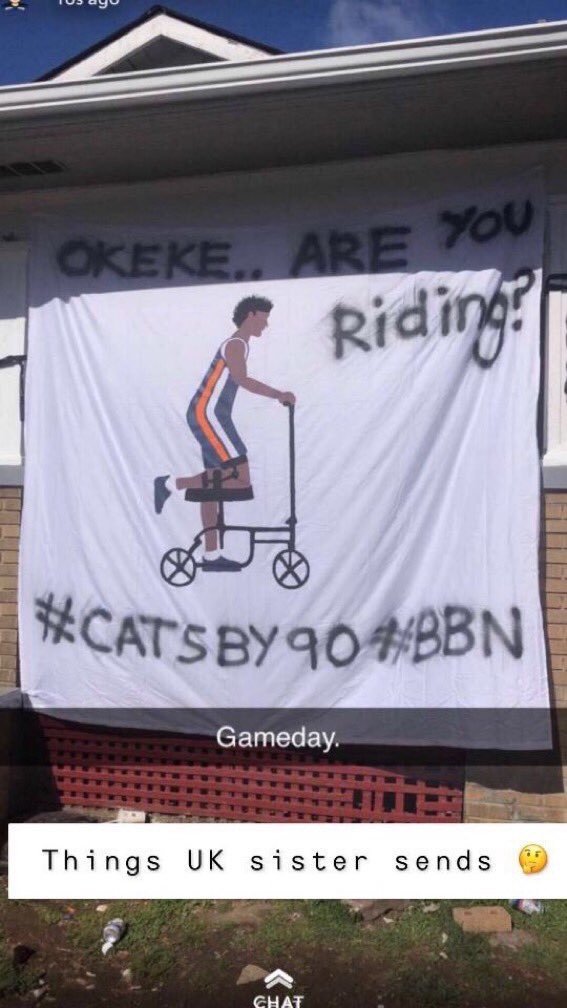 The good news is that even most Kentucky fans will probably find this sort of banner disgusting and in poor taste.
The Tigers are rallying behind Okeke, so we'll see if they can pull off another big win on Sunday afternoon.