AUBURN
PHOTOS: New-look Oregon uniforms leaked before Auburn game
The Oregon Ducks have upgraded their uniforms to Nike's newest template for 2019.
A handful of teams have tested the new-look during spring football, but the Ducks will be the first team to put the new-look threads to use.
Oregon has always been at the forefront of the uniform craze because of Nike co-founder Phil Knight, who attended UO. On Wednesday, it appears that the Ducks' latest uniforms leaked via social media. WR Mycah Pittman and LB Ge'Mon Eaford took to Instagram to show off their new digs.
Will the Ducks wear the green uniforms against Auburn? That obviously remains to be seen, but the new template will be worn.
One of the biggest changes to Oregon's uniform is that it has a faux-mesh pattern throughout. The Nike check below the collar and the team's "O" logo are both minor tweaks, too. The name plate on the back of the uniform is different, too.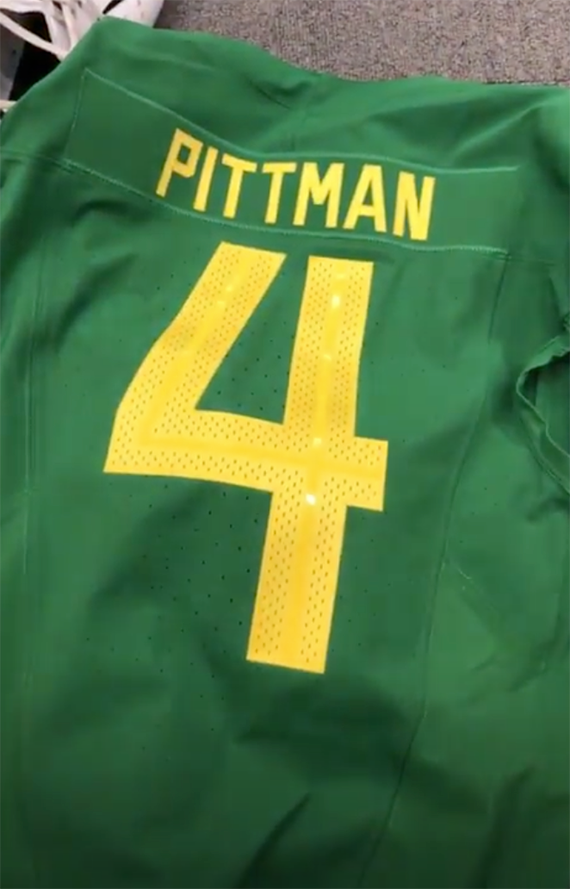 Auburn and Oregon will kick off August 31 at 7:30 p.m. ET from AT&T Stadium in Arlington, Texas.
Photos via @mycahpittman and @g5ive._ on Instagram