AUBURN
SEC acknowledges major officiating error in Auburn-Penn State game
Even several hundred miles away from home, Auburn got some home cooking from the SEC officiating crew on Saturday night at Penn State.
Early in the second quarter, Penn State was flagged for intentional grounding on a first-down play. The loss of down should have made it second down, but the crew erroneously ruled it third down.
So, after running another play, Penn State was forced to punt on what should have been third down, causing coach James Franklin to berate the officials on the sideline.
After the game, the SEC issued a statement acknowledging that an error was made. But, it said, since the error wasn't discovered until the media timeout, there was nothing that could be done:
SEC statement acknowledges the officiating error regarding downs in the #PennState–#Auburn game: pic.twitter.com/iHFN96tOlJ

— Adam Rittenberg (@ESPNRittenberg) September 19, 2021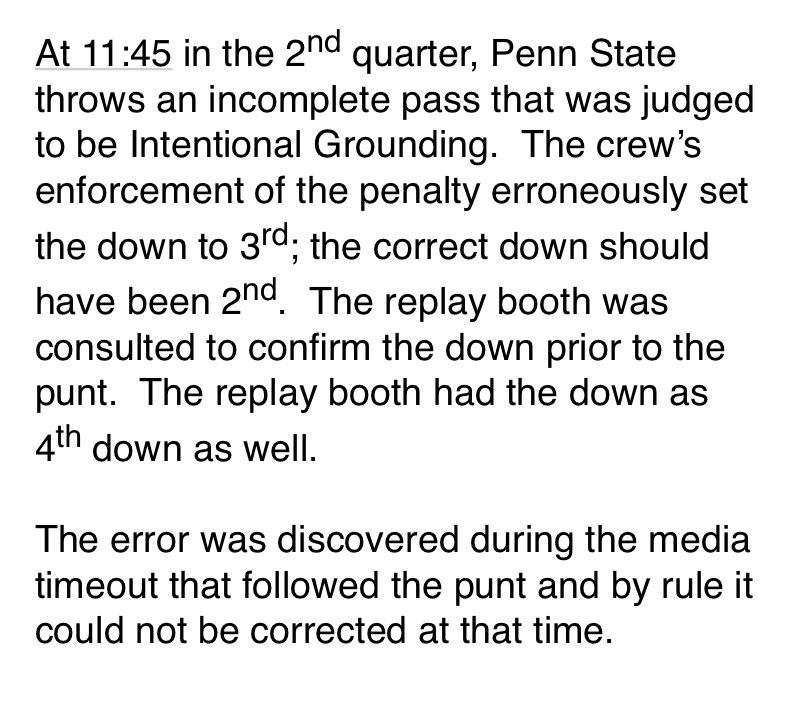 That won't make Franklin any happier, but the Nittany Lions managed to hold off the Tigers for a 28-20 victory.
Meanwhile, the SEC should really do something about this officiating situation. It seems every week there are statements being issued by the league about errors made by its refs.