CLEMSON
Following ACC schedule release, Clemson being credited for playing one tough game all season
At least Clemson is willing to play one tough game during the 2021 season.
We have to give them credit for that, even if they had to come over to the SEC to find that matchup.
In what looks to be the game of the week for the first weekend of action of the 2021 college football season, Clemson and Georgia are set to meet in Charlotte for an epic showdown that could very well be a preview of a matchup we could see again in the 2021 College Football Playoff.
After that though, Clemson's schedule is pretty much a joke.
It even includes a matchup with an FCS foe.
Here is a look at Clemson's official 2021 schedule release, which was announced on Thursday: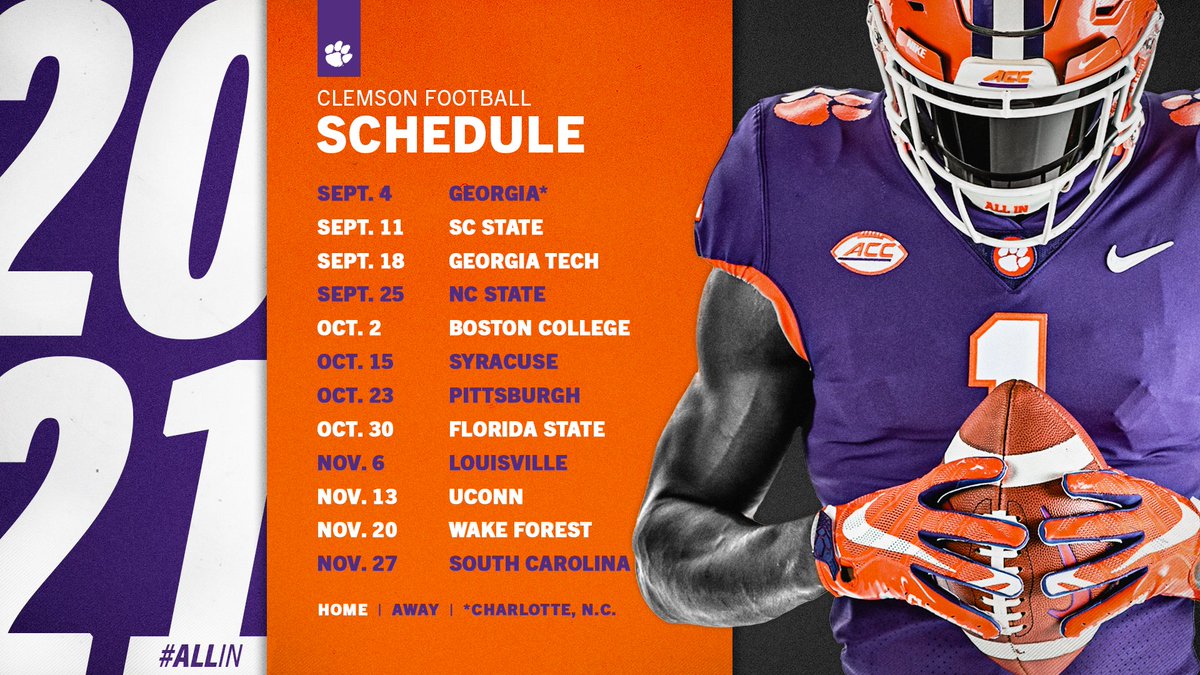 The reaction was expected, Clemson is getting prepared for cupcake city.
2021 ACC Toughest Schedules based on last year's final power ratings:

1. Georgia Tech (toughest)
2. Virginia
3. Florida St
4. Miami
5. Syracuse
6. North Carolina
7. Louisville
8. NC State
9. Duke
10. Va Tech
11. Pittsburgh
12. Wake Forest
13. Clemson
14. Boston College (easiest)

— Brad Powers (@BradPowers7) January 28, 2021
Clemson will have a tough one with UGA and then smooth sailing from there.

— Carleton Butler (@carleton_butler) January 28, 2021
Clemson has no excuse for not running the table and going undefeated with this soft schedule. Their toughest opponent is UGA to open the season.

— Proud Democratic Socialist (@AzraelPC) January 28, 2021
If Clemson gets past Georgia it's smooth sailing to 12-0.

— Ryan Ayscue (@RyanAyscue1) January 28, 2021
W
W
W
W
W
W
W
W
W
W
W
W by 70

— Austin Pendergist (@apthirteen) January 28, 2021
Play A Real Schedule

— uBuggin (@uBugginLive) January 28, 2021
If we win the first week 12-0 easily

— J_dog321774 (@dog321774) January 28, 2021
Cupcake schedule

— Barbara i Wadsworth (@BarbaraLWadswo1) January 28, 2021