COLLEGE BASKETBALL
15 SEC players among 70 athletes participating in 2021 NBA Draft Combine
The 2021 NBA Draft Combine will take place from June 21 to June 27. That's important for this year's draft class, as last year's combine was canceled due to the pandemic.
On Tuesday, the list of draft combine participants was revealed, and 15 SEC players were included.
As you can see below, NBA insider Shams Charania tweeted out the full list of participants:
2021 NBA Draft Combine (June 21-27) participants revealed: pic.twitter.com/lG1mG0gPyW

— Shams Charania (@ShamsCharania) June 15, 2021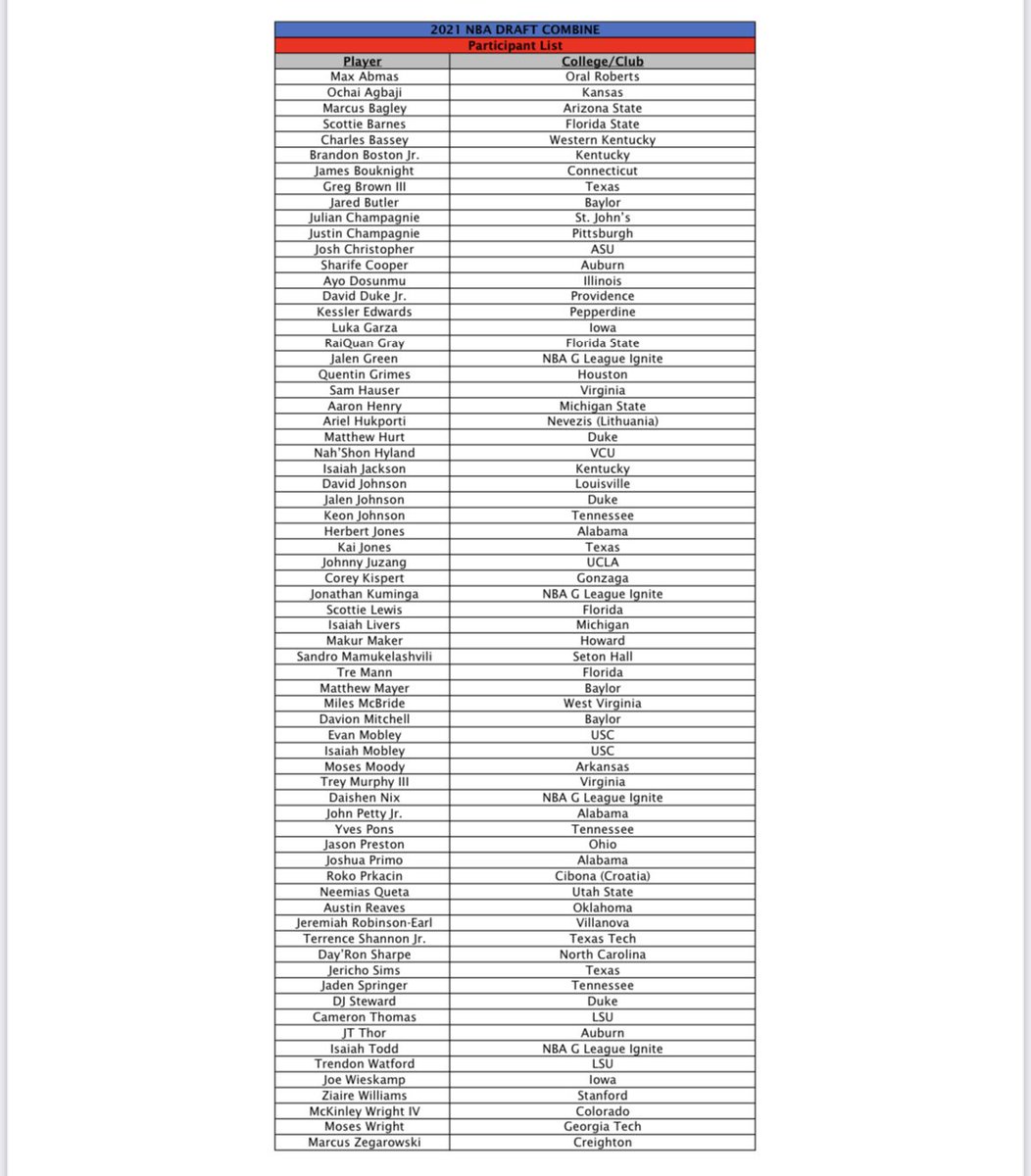 The SEC players invited to the combine are:
Brandon Boston Jr., Kentucky
Sharife Cooper, Auburn
Isaiah Jackson, Kentucky
Keon Johnson, Tennessee
Herb Jones, Alabama
Scottie Lewis, Florida
Tre Mann, Florida
Moses Moody, Arkansas
John Petty Jr., Alabama
Yves Pons, Tennessee
Josh Primo, Alabama
Jaden Springer, Tennessee
Cam Thomas, LSU
JT Thor, Auburn
Trendon Watford, LSU
Who will raise their draft stock by the end of the month? And who will take a tumble? We'll find out soon enough.