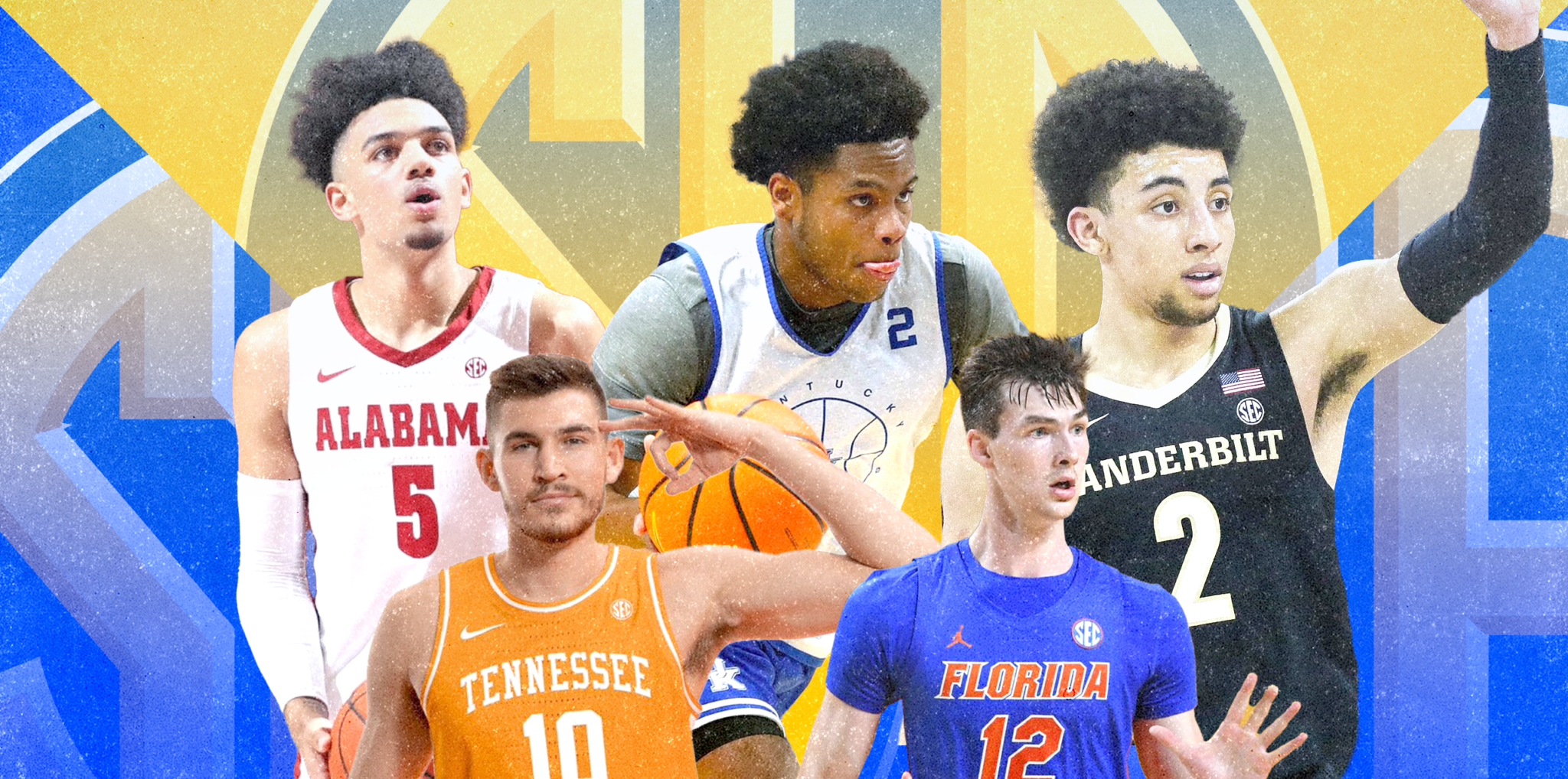 COLLEGE BASKETBALL
SDS Preseason All-SEC basketball team
With the men's college basketball season right around the corner, we've seen a few preseason All-America and All-SEC teams named over the past couple of weeks.
Well, now it's time for us to get in on the action! It should be an exciting year in the SEC, with several squads having the talent to compete for the league title.
So, which players should we keep an eye on this year? We named our Preseason Player of the Year, along with 3 teams of All-SEC honorees. Check them out below:
SEC Preseason Player of the Year
Iverson Molinar, G, Mississippi State
There are a number of ways to go with this. The SEC media predicted Scotty Pippen Jr. of Vanderbilt to be the Player of the Year in their preseason poll. I think voters consider how well your team plays a little bit when voting for the POTY award. You could also pick a player from loaded Alabama or Kentucky squads, but those rosters are so deep I think they'll end up stealing votes from each other.
That leads me to Molinar. He averaged 16.7 points, 3.7 rebounds and 2.3 assists per game, all while shooting 43.6% from 3-point range and 80.4% from the free-throw line. I think he improves all of those numbers this year, particularly the assists, and leads Mississippi State to an NCAA Tournament berth. He'll have the ball in his hands even more this year, and that should lead to good things.
First-team All-SEC
Scotty Pippen Jr., G, Vanderbilt
Iverson Molinar, G, Mississippi State
Jaden Shackelford, G, Alabama
Darius Days, F, LSU
Colin Castleton, F, Florida
If Pippen stays healthy, he's going to put up some big-time numbers for Vanderbilt. But, I chose Molinar as my SEC Player of the Year because I think he's going to be on a better team and he'll have better talent around him, making his job easier. Shackelford has to step up and be a more consistent leader and scorer for the Tide. I think he has it in him. Days is the guy now at LSU after a couple of years of being a fourth option for Will Wade's offense. Then, there's Colin Castleton. The former Michigan big man developed into a star for the Gators last year and now he's back for more.
Second-team All-SEC
Jahvon Quinerly, G, Alabama
Sahvir Wheeler, G, Kentucky
Jabari Smith, F, Auburn
John Fulkerson, F, Tennessee
Walker Kessler, F, Auburn
Quinerly and Wheeler were tough cuts from the first team, but the SEC is absolutely stacked at point guard this year. Wheeler steps into a dream situation after transferring from Georgia and will be surrounded by talent all over the floor. Quinerly proved his pedigree by earning Sixth Man of the Year last season. I think he's ready to be a consistent fixture and leader in the starting lineup. Jabari Smith is the only true freshman to get a nod on any of these 3 preseason All-SEC teams, but it's well deserved. He should immediately slot into the starting lineup for Bruce Pearl's squad, and I can't wait to see what he does with the opportunity. He'll have some help behind him on defense, as Walker Kessler is going to be a beast in the middle for the Tigers. Oh, and he can also stretch the floor and hit some 3s offensively. His versatility will be the key to a huge year for Auburn. Finally, we end up at Fulkerson, who was mightily inconsistent for the Vols last year. That wasn't all on him, though, as he battled injuries for much of the year. If he's healthy, he should be back to his dominant 2019-20 self.
Third-team All-SEC
JD Notae, G, Arkansas
Davonte Davis, G, Arkansas
Kellan Grady, G, Kentucky
Keyshawn Bryant, F, South Carolina
Oscar Tshiebwe, F, Kentucky
Arkansas's backcourt gets some love here. Davis is one of the most aggressive and talented defenders at the guard position. His offensive game also took a big step forward at the end of last year. Meanwhile, Notae is a guy who has never met a shot he doesn't like. Considering he usually makes those shots, that's a good thing for the Razorbacks. Grady and Tshiebwe are newcomers to Lexington, but they'll need to make an immediate impact for the Wildcats to leave last season's embarrassing record behind. Grady should be near the SEC lead in 3-pointers made, while Tshiebwe should be high on the leaderboards for blocks and rebounds. Bryant is the major bright spot on South Carolina's roster. A big year and he could sneak into the 2022 NBA Draft discussion. He'll have plenty of chances to show what he can do for Frank Martin's squad.