UCLA
UCLA fan tries to get rid of Chip Kelly with hilarious Craigslist ad
It hasn't even been 2 years yet, but UCLA coach Chip Kelly has already seemingly worn out his welcome in Los Angeles.
Now, fans are trying to get him out of town, even posting ads on Craigslist for any interested buyers.
As you can see below, one fan posted that they were selling a "Used Chip Kelly – Not Working" for $9 million or best offer:
For Sale: Used Chip Kelly, $9M OBO – emphasis on the "OBO" https://t.co/UtMJZLCtWe pic.twitter.com/dTWE1jljqv

— RedditCFB (@RedditCFB) October 7, 2019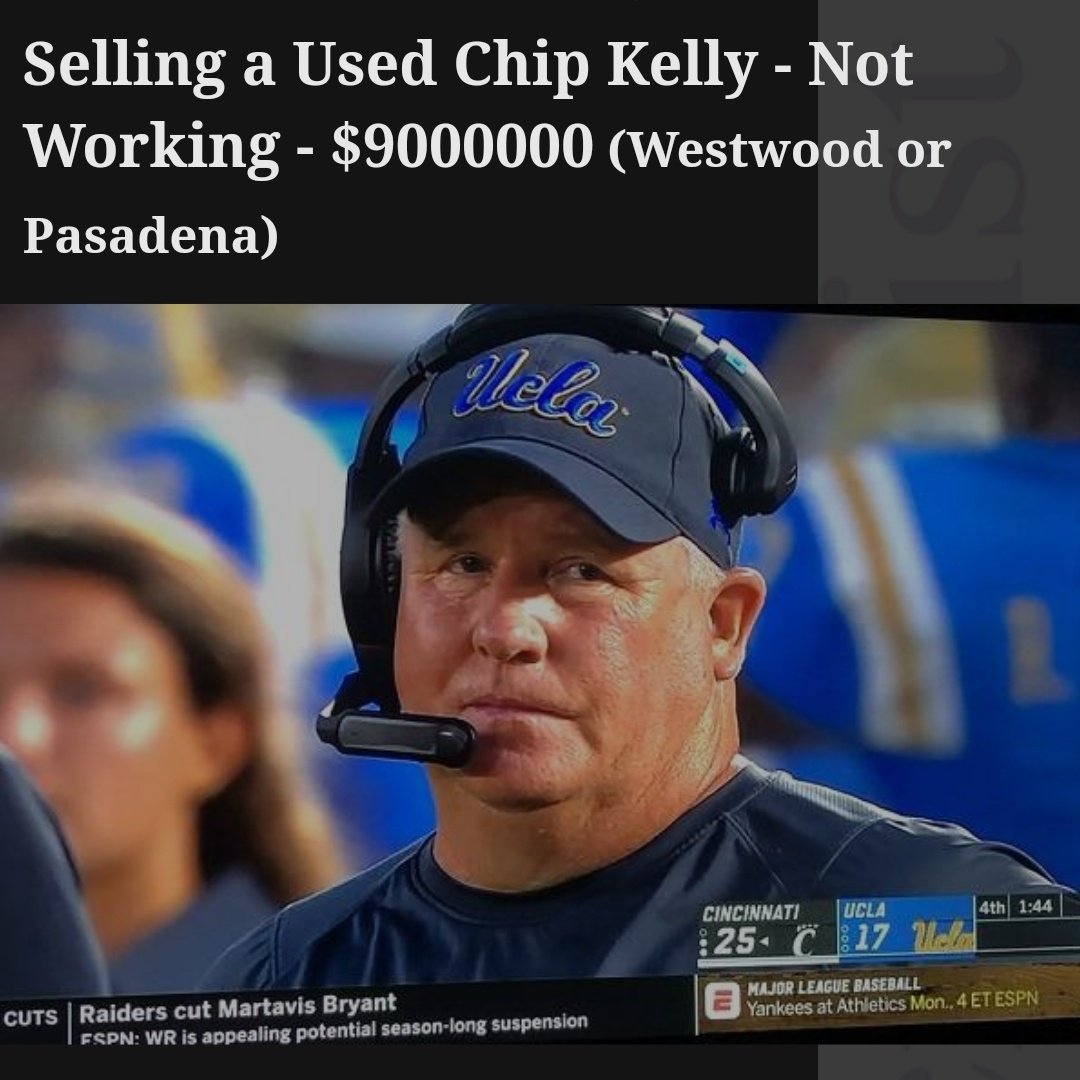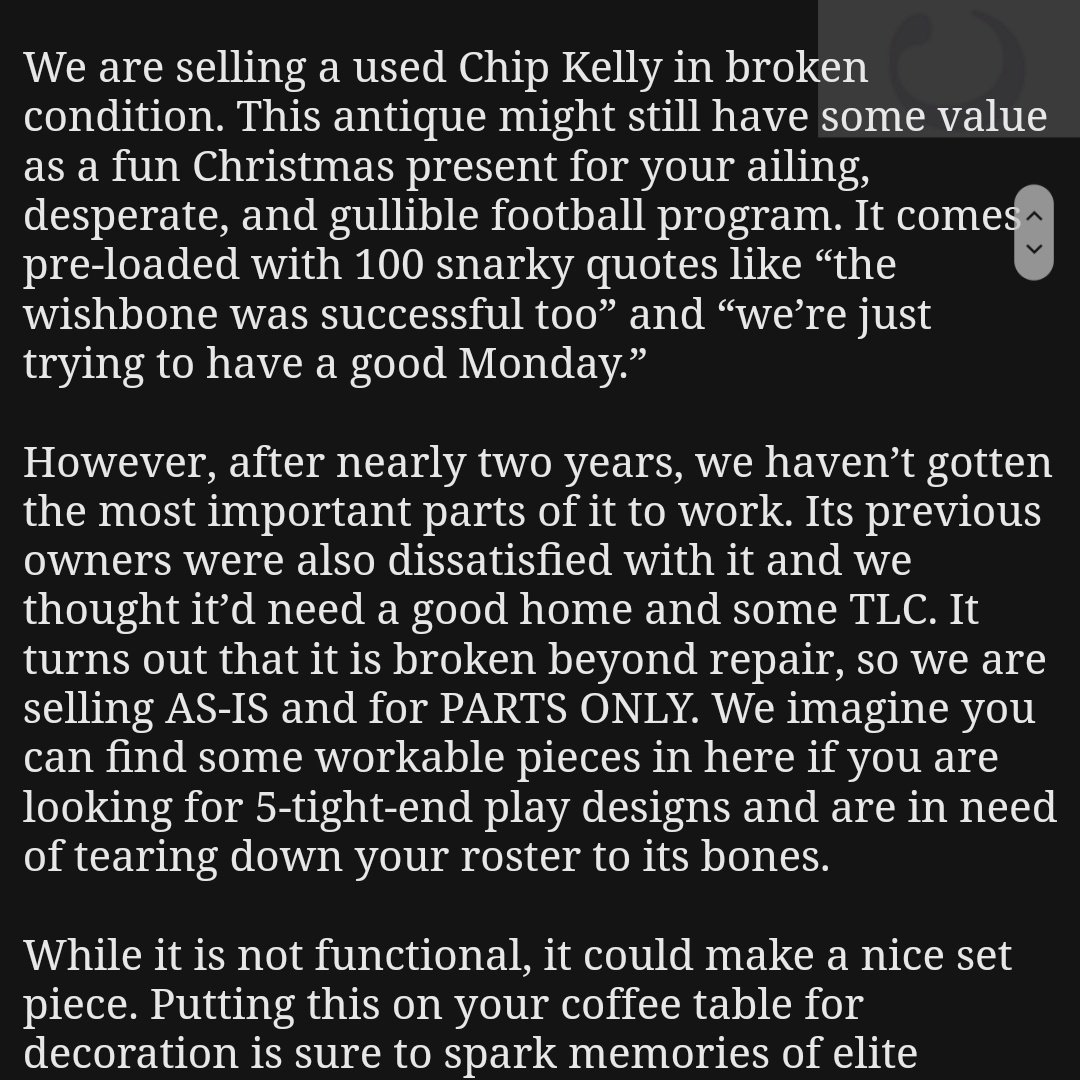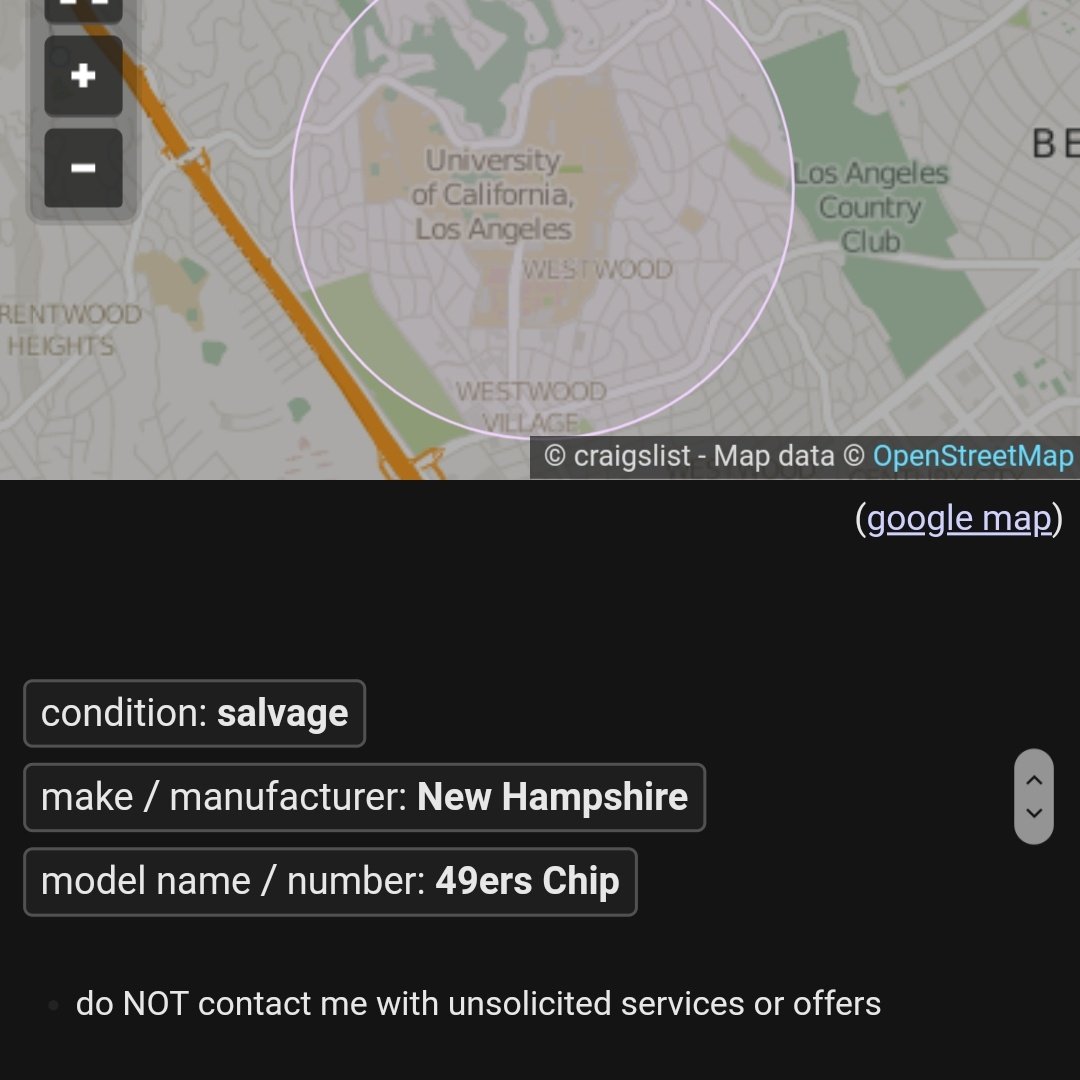 Kelly and the Bruins pulled off a big comeback a couple of weeks ago at Washington State, but the team is only 1-5 through 6 games. After going 3-9 last year, fans have seen enough of Kelly.
A big problem is that UCLA AD Dan Guerrero announce that he will retire next year. It's unlikely the school will let him make another hire, so fans could be stuck with Kelly until 2020 or 2021.