FLORIDA
3 matchups that will define No. 20 Florida and No. 11 Tennessee -- and a prediction
Florida and Tennessee meet for the 52nd time Saturday (3:30 pm, CBS) and this one feels "different" than many in recent memory.
ESPN's signature college football show, College Gameday, will be in Knoxville for the affair, but that's not the only reason this version of the game feels bigger. It feels like a potential turning point in an annual series that, at least over the past decade, has felt less like the "rivalry" it is alleged to be and more like a big brother bullying his little brother in the backyard.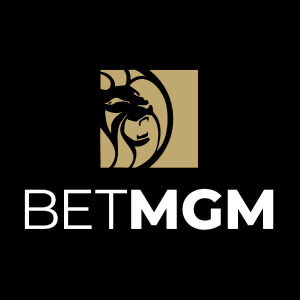 BetMGM Sportsbook App
STATES: LA, NY, CO, MS, IN, IA, MI, NV, NJ, PA, TN, WV, VA, AZ
SIGNUP BONUS
$1,000
RISK-FREE
Sure, Tennessee fans hate Florida. But Florida fans haven't been invested. It takes two to tango in a bitter rivalry, and Gators fans have had intermittent bands of pesky Seminoles, angry Bulldogs, and steal a home game in a hurricane LSU Tigers to whom they have directed their vitriol. Tennessee? Could that change Saturday? Should it?
Here are 3 key matchups that will define No. 20 Florida's visit to No. 11 Tennessee … followed by a prediction.
The atmosphere: Who handles it better?
Florida has won 16 of the past 17 games over Tennessee, which makes it easier to forget that for a over a decade, this game (despite Tennessee's hatred of Florida, this game can't call be called a rivalry again, yet, at least not in good faith), was the defining rivalry game in the SEC.
From 1990-2001, the schools met with both in the top 10 on 10 occasions; both teams were ranked in all 12 meetings. For perspective on the scale of just how elite Florida and Tennessee were in that stretch, the Iron Bowl has never had such a streak where both schools were so highly ranked the game had such national significance — neither has Georgia-Auburn or Florida-Georgia.
In the SEC, only Alabama-LSU can match the "consecutive years" of ranked teams streak, and Florida-Tennessee came first. This was the SEC's version of FSU-Miami, a game that displayed the bitterness of parochial college football rivalries and elevated the game on the national stage.
It's been a while since the game had that type of feel, but this one does, even if the stakes aren't as nationally important as the classic Florida-Tennessee duels of the '90s and early 2000s. Both teams enter the game ranked in the top 20 for the first time since 2006, and both are ranked period for the first time since 2017, when a Florida team that would go on to have a losing record defeated the Vols on a spectacular — or soul-crushing, depending on your shade of orange — Hail Mary from Feleipe Franks (now an NFL tight end) to Tyrie Cleveland (now an NFL wide receiver). By the way, for any true fan of the sport, the Mick Hubert call on the Hail Mary is art.
The last time the teams were ranked for a kickoff in Knoxville, Tennessee nabbed its lone win in the series in 17 years, sparking a generation of Tennessee fans naming children Jauan (the Tennessee Office of Vital Records confirmed the name was used more than 5,000 times after 2016) and at least 1 million Jalen Tabor tweets, by my conservative estimate.
Tennessee ended the streak against Florida last night, and Jalen Tabor could not stop Jauan Jennings! #WRU pic.twitter.com/yOBi7rLivK

— Vol Nation (@VolNation_) September 25, 2016
But there's been little to cheer about for the Vols, and little to worry about for the Gators, both before and since that afternoon in Knoxville.
Saturday should be different.
The Vols enter with an electric offense and a head full of steam under Josh Heupel, who has brought modern offense to Rocky Top and the quiet midwestern confidence of his former coach, Bob Stoops.
Heupel said he found out how big the Florida game was to Vols fans "about 30-60 seconds after I arrived on campus." Saturday's game certainly is that big.
It's the 9th time College GameDay has covered a Florida-Tennessee game, which ties the Gators and Vols for 3rd all-time, trailing only Alabama-LSU and Ohio State-Penn State (11). The game also involves a new Florida coach (again) — no Florida head coach has lost their debut game to Tennessee since, ironically, Steve Spurrier, who dropped his 45-3 in Knoxville to Johnny Majors' Volunteers. Billy Napier would love to be like Spurrier at Florida in most ways, just not Saturday.
For the Vols, it's been a while since the program played a game this big. How will they handle expectations? How do they handle being a significant favorite over a program that has given them fits. Even bad Florida teams have beaten Tennessee; the Gators have had 3 losing seasons since 2013 — all 3 of Florida's losing teams defeated the Vols. Is this Tennessee team ready to buck the trend?
As for the Gators, for all their warts, they are the more talented team. The Gators rank 12th in the 247 talent composite, with 46 blue-chip players. The Vols rank 19th, with just 27 blue-chip players (Bru McCoy became eligible after the Composite was released). That doesn't mean Florida will win or negate the Vols' raucous home-field advantage. But it does suggest the Gators are the more talented roster, and that was enough in a losing season to beat Tennessee by 24 points a season ago.
Florida and its new staff will have to handle the environment. The game will be Anthony Richardson's first true road start (though he's had 2 starts already against higher-ranked opposition and gone 1-1). The Gators are also lacking in confidence, having narrowly escaped at home against a bad South Florida team last weekend. They'll have to elevate their level significantly to compete Saturday.
But make no mistake: Handling the big game atmosphere will matter Saturday. A great deal more than people think.
Tennessee's ability to run the ball vs. Florida's struggling run defense
The Vols ran the ball well in their 2 games against MAC foes but couldn't do much against the lone Power 5 team they've played in Pittsburgh. The Panthers limited Tennessee to 2.6 yards per rush, not exactly inspiring numbers. That game is the sole reason the Vols rank outside the top 50 in rushing offense and a middling 62nd in run game success rate (the amount of times a run play keeps the offense on schedule via down and distance).
The Vols will need balance to be a legitimate factor in the SEC East but calling this matchup "weakness vs. weakness" is a bit unfair to Tennessee.
After all, Florida was just gashed for 286 yards rushing by South Florida. To call Florida's run defense a "weakness" undersells it. The Gators rank 113th in the country against the run, nightmarish numbers that include 2 games where opposing backs have gone well over 100 yards. The grotesque numbers are compounded by Florida's injury situation.
Florida is capable against the run when Ventrell Miller, their All-SEC senior linebacker, plays, limiting teams to just 4.0 yards per rush on downs with Miller in the game. But Miller is out Saturday with a lower body injury, meaning the Vols will be running at the same young group of Florida linebackers that Kentucky gashed in the second half and South Florida abused for four quarters in The Swamp.
As long as the Vols are balanced, they likely have too much firepower offensively to lose the game. But Florida's staff undoubtedly knows this and having shut down the Vols' run game a season ago without Miller, they know they have pieces on the roster to do that again.
If Florida weathers the crowd and environment and the Tennessee run game, then the third area below will matter immensely.
Tennessee's fantastic WR trio vs. Florida's fantastic trio of cover corners
How's this for a fun matchup? A receiving corps with 3 NFL prospects vs. a team with 3 NFL prospects at corner? Cue the SEC on CBS music. (RIP).
The Volunteers have a 3-headed monster at wideout with Cedric Tillman (No. 7 in this week's SDS Power Rankings of the Best Players in the SEC), Bru McCoy (the former No. 1 wide receiver prospect in the nation who is now, for the first time in years, healthy and happy), and Jalin Hyatt, fresh off catching 5 passes for 166 yards and 2 touchdowns against Akron. All 3 can beat you deep or find open spots against you short. Of the 3, McCoy remains the most frightening, because he's just now tapping into what he can be. What he can be, by the way, is scary good.
This is the play by Bru McCoy that reminded me of Jauan Jennings. How many times did we see JJ do this after the catch to get extra yards? Something about that 15 jersey ? pic.twitter.com/Q7FPgQkQ0L

— DRVawl (@DRVawl) September 11, 2022
Tillman, the most consistent, has a chance to be the first consensus All-American for Tennessee at wide receiver since Robert Meachum. He does it by making tough catches in traffic and running crisp routes to gain just enough space against the other team's best corner week after week.
Cedric Tillman is a DOG! pic.twitter.com/TFAMlHfbHm

— CHANNEL (@CHANNEL_TN_) September 14, 2022
Tillman is listed as "questionable" for Saturday's game after leaving the Akron game with an injury in the second half, but you know if he can run, he will play.
The Vols won't have to face a cornerback trio this fearsome again until the Georgia game. In Jason Marshall Jr., Avery Helm and Jalen Kimber, the Gators feature 3 corners ranked in the top 20 in the country, per Pro Football Focus.
Marshall's production is absurd: His passer rating against is 14.1, the lowest in America through 3 games. He has lived up to his 5-star billing, and USF and Kentucky stayed away from him altogether.
Helm is the best tackler of the trio, and he's the guy Patrick Toney will blitz on the rare instances he brings boundary pressure. Helm has forced a pressure in all 3 of his blitzes this year, including 2 on Utah's Cam Rising against a terrific Utah offensive line. He can also cover, as his top 20 grade demonstrates.
Kimber, the Georgia transfer, ranks in the PFF top 10 with Marshall and is coming off a game where he graded out as the best defensive back in the country (92.7) against USF. He shows spectacular break on the football and like most corners who played for Kirby Smart for 4 years, he's a tough kid who will fight for the ball in a one-on-one.
Jalen Kimber – best DB performance all season. First pick 6 in nearly 4 years. Looked like an every down lockdown corner and did so with a hand injury pic.twitter.com/Yk0oIlWpMw

— Blue-Orange Gator (@blueorangegator) September 18, 2022
The Vols haven't been perfect this year. They've turned the ball over 3 times and while Hendon Hooker has yet to throw an interception, the Gators are by far the best secondary he'll play.
If — and this is a huge if — Florida can bottle up the Vols' run game, the Gators are 1 of 3 teams on Tennessee's schedule that can slow its magnificent wide receivers in coverage.

DRAFTKINGS SPORTSBOOK APP
STATES: NY, KS, LA, AZ, TN, PA, NJ, CO, IL, WV, IA, IN, VA, MI
NEW USER BONUS
BET $5, WIN $200!
ANY NFL GAME!
Prediction: Tennessee 31, Florida 20
Whether this game turns the tide in a lopsided series is to be determined, but come late Saturday night, we'll almost have a rivalry again. The Vols will also be 4-0, and very much in discussions they haven't been in as a program in almost 2 decades: New Year's 6 bowls, SEC East title race, and dare we say … no we won't say that yet.
Don't want to be disrespectful to Georgia.