FLORIDA
Concussion symptoms force Florida OL to end playing career
Gator Nation received some unfortunate news on Monday when offensive lineman Drew Sarvary announced via his Facebook account that he will no longer be playing football because of a concussion he sustained against LSU earlier this season.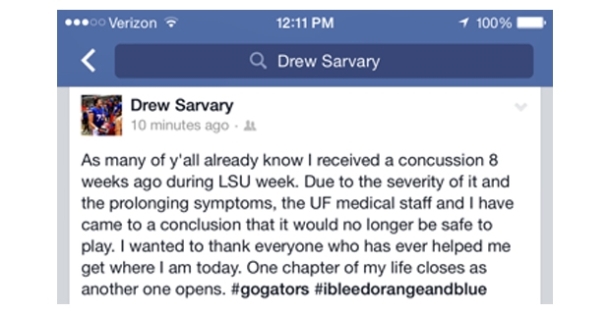 The 6-foot-6, 305-pound offensive lineman was a transfer from Tyler Junior College and was a First Team All-Southwest Junior College Football Conference Selection.  Sarvary didn't receive much playing time this season, but was expected to be a contributor in 2015 with the losses on the offensive line after this season.
Let's hope for a speedy and full recovery for Sarvary.
(h/t to Thomas Goldkamp of 247Sports for the photo)