FLORIDA
Savage season: Florida freshman Ethan White has transformed his body since arriving in Gainesville
The Gators opened training camp on Friday down in Gainesville and after the players took to the practice field for the first time since the spring, one of the things that immediately jumped out was the body transformation of freshman lineman Ethan White.
The Clearwater native enrolled early and was pushing 400 pounds following the conclusion of his high school playing career. The Gators set out to change that and called upon Florida's director of the strength program, coach Nick Savage, to do what he does best. Not only did White and Savage accept the challenge, they tackled it in one summer.
Here is a picture of White from last year during a visit to Gainesville with his mother: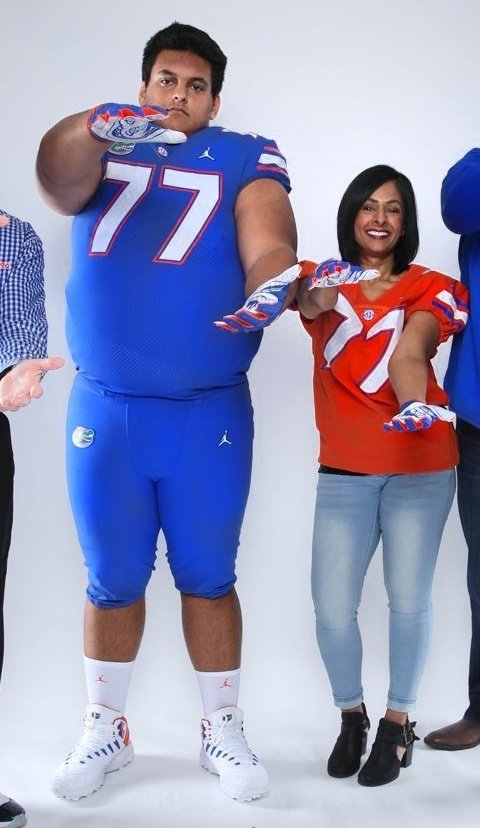 A massive prospect, to be sure, but unlikely to help an SEC team immediately at that size. Good thing the Gators have Savage on staff because White now appears ready to play in the fall if need be.
Check out a picture of White taken on Friday from Florida's practice. The original pic below was taken by Will Sammon of The Atletic and the comparison pictures were shared online by NVGators: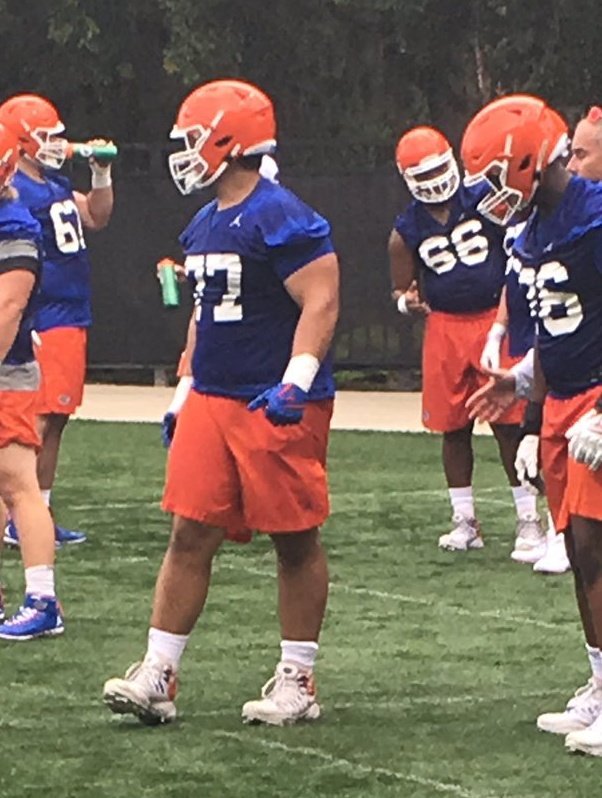 White is almost unrecognizable from the above picture. That's an incredible body transformation from the freshman from this time last year and could result in the difference between never leaving the bench to being a contributor come the fall.