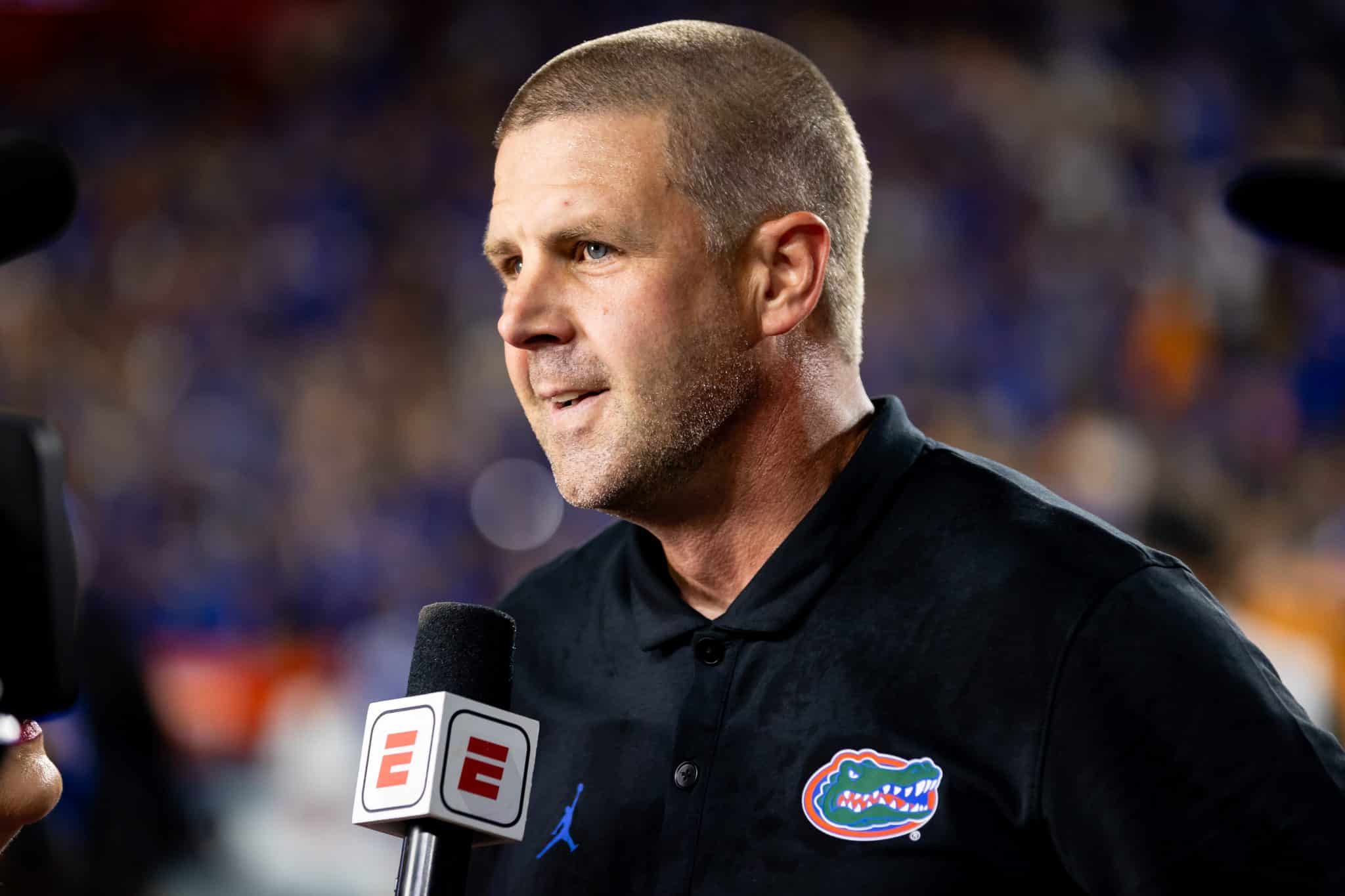 FLORIDA
Florida football: A ferocious defense delivers Billy Napier a convincing rivalry win
If you closed your eyes in the 4th quarter Saturday night, just after a roaring Swamp belted Tom Petty's anthem "I Won't Back Down," it almost felt like old times in Gainesville.
The Swamp was a cauldron of heat and wall-to-wall sound.
Chris Fowler, Kirk Herbstreit and Holly Rowe — among the best in the business — were on the call.
The Gators, dressed in their all-blue uniforms and orange helmets featured in so many Florida wins on so many Saturdays before this one, led a ranked Tennessee team by 2 touchdowns, firmly in control even as the Volunteers tried frantically to make things interesting late.
Florida was the more physical team. Florida was the more disciplined team. Florida was the better team.
The halcyon days of Steve Spurrier, that patron saint of southern sidelines, aren't back. A Swamp Kings-era sequel is not imminent. But none of that mattered Saturday night in The Swamp.
Billy Napier's Gators needed a big win. Florida's famously impatient but fervent and loyal fan base needed a big win.
Saturday night, they nabbed one, upsetting No. 11 Tennessee, 29-16.
If, in the future, Florida wins big under Napier, this steamy September evening in Gainesville will be the night people point to as the moment things changed. Florida fans will remember that it was this team, with a 2-deep roster featuring freshmen or sophomores at 20 of 22 positions, that found a way to make a stand. The fact Florida won the way Napier wants to win long-term only makes the victory sweeter.
Florida ran the ball effectively, the more physical football team at the point of attack as it tallied 183 yards rushing and 3 touchdowns. Trevor Etienne, the splendid sophomore who is the 1st Gators running back in more than a decade to make you hold your breath any time he touches the ball and turns a corner, danced and ran past the Volunteers defense for 172 of those yards at a 7.5 yards-per-carry clip, including a 62-yard touchdown run that sent an anxious Swamp into raptures in the 1st quarter.
62 YARDS TO THE HOUSE!!! pic.twitter.com/XbTDv4NYQO

— Florida Gators Football (@GatorsFB) September 16, 2023
The Gators had balance, too, as Graham Mertz stood tall against a fierce Tennessee pass rush and outplayed Joe Milton, completing 19 of 25 passes for 166 yards and 1 touchdown. Mertz was hardly brilliant, and the Gators' offense has a long way to go, but in Etienne and his backfield mate Montrell Johnson Jr., Florida has 2 outstanding building blocks to win games in the SEC. Another piece, freshman wide receiver Tre Wilson, was lost with a clavicle injury in the 1st quarter, and his absence was felt, especially as Florida struggled for perimeter playmaking options to help ice the game late. Credit Napier, however, for turning the game over to Etienne, who had 7 explosive runs of 10 yards or more on the night, including the game-changing touchdown gallop in the 1st quarter.
With just enough offense, Florida's young defense did the rest.
Austin Armstrong, the 31-year-old defensive savant Florida stole from Nick Saban's staff this winter, was worth every penny Saturday night. His use of pre-snap movement and motion, especially from linebackers and safeties, confused and confounded Josh Heupel and Milton in the 1st half, helping Florida build a 19-point halftime lead. Tennessee grinded out a field goal on a long 3rd-quarter drive and hit a big play to score in the 4th quarter, but the Vols were halted on downs on 2 other possessions, never quite able to pull within 1 possession.
While Etienne's star turn may earn the headlines, it was the Gators' defense, and the belief it plays with under its young, fiery defensive coordinator, that felt the most like old times in The Swamp.
As much as Florida is known for the conference-changing offense under Spurrier or the high-octane spread of the Urban Meyer era, great defense is as synonymous with Florida football as The Swamp and sunshine. In fact, since 2000, only Ohio State and Alabama have fielded more top-10 and top-25 defenses than Florida. Great defense is a foundational piece of winning Florida football DNA.
It has been absent recently. For the past 3 seasons, great defense has been a pipe dream in Gainesville, and even average defenses have been few and far between. Florida entered the 2023 season having finished outside the top 50 in total defense and success rate defense for 3 consecutive years. Last season's group finished 97th in the country in total defense, the worst mark for a Florida defense since the New York Times and Sagarin started tracking the stat in college football in 1980.
Thanks to an infusion of recruiting talent coupled with a defensive staff that constantly seems to be putting players in the right position and letting them play downhill, free and fast, the Gators defense looked like a roving band of nasty reptilians again.
Florida's linebackers, led by sensational sophomores Scooby Williams and Shemar James, flew around sideline to sideline and blew up multiple Tennessee 3rd- and 4th-down efforts. Florida's safeties — led by freshman starter Jordan Castell, who led the Gators with 10 tackles — was up to the task of facing Milton's vaunted deep balls and talented wide receivers, limiting the Vols to just 3 explosive pass plays of 20 yards or more. Florida's revamped, portal-assisted defensive line did the rest, sacking Milton once, pressuring him all evening, stuffing him on a 2-point conversion late and limiting a dominant Tennessee run game to just 3.4 yards per attempt.
Whenever the Gators were pushed, whenever Florida's lead seemed on the brink, Armstrong's defense dug in, ferocious alligators defending their homes.
On a fourth and one, the Volunteers DO NOT GET IT

Jaylen Wright is stopped for a loss of two by Scooby Williams

Huge stop by the #Gators to curtail a Tennessee drive that could have cut it to one possession pic.twitter.com/7nl92MunWH

— Noah Ram (@Noah_ram1) September 17, 2023
"A Swamp is where Gators live," Spurrier once famously quipped. "It's hot and uncomfortable and science tells us that alligators are instinctively drawn to it and determined to defend it," the HBC added. "That's the kind of environment we want in Gainesville. We want to be determined to defend it. We want it to be hot and uncomfortable for teams that come in here. We want them to remember they played the Gators."
We know that Napier — the young, methodical coach at Florida who won his 1st rivalry game in Gainesville on Saturday night — will remember.
You can bet the Volunteers — who played like an undisciplined bunch that was rattled by the crowd (5 procedure penalties), surprised by Florida's physicality and bullied by Florida's defense — will remember, too.
The result of Saturday night: another Tennessee loss in The Swamp?
Thanks to a young, hungry group of Gators, that's just like old times.