FLORIDA
Florida LB puts together 'hit list' on nation's top running backs
Vosean Joseph has yet to step on the field for his first official college snap, but that doesn't mean he's not confident.
One of the newest Florida linebackers, Joseph (6-foot-2, 210) comes to The Swamp as a 3-star prospect from the 2016 recruiting class and is set to start classes at the university later this month. He was the No. 43 overall player at his position and was listed as a top-100 player from the state of Florida.
And he's so excited to get started with the Gators that he tweeted out a "hit list" of some of the nation's best running backs, insinuating that he's looking forward for some physical contact coming at the line of scrimmage in the near future.
Joseph deleted the tweet, but we have a screen shot.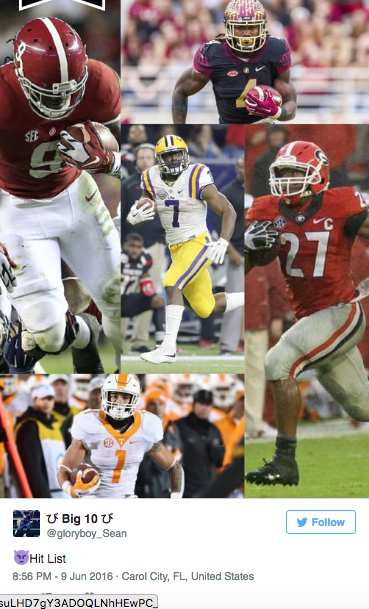 Included in his "list" is Florida State's Dalvin Cook, LSU's Leonard Fournette, Georgia's Nick Chubb, Tennessee's Jalen Hurd, and Alabama's Bo Scarbrough — all of which have a shot to become a Heisman Trophy candidate this season.
That's a pretty creative way to make a headline, I'll give him that. Let's find out if he's a man of his word.