FLORIDA
Florida star Kyle Pitts reveals bowl game, NFL Draft decisions
Florida TE Kyle Pitts became the most dominant tight end in college football this season, creating matchup nightmares all over the field and helping QB Kyle Trask develop into a Heisman contender.
Pitts finished the regular season with 43 catches for 770 yards and 12 touchdowns — all incredible numbers for a tight end.
Now, though, his time with the Gators has come to an end. As you can see below, Pitts announced on Sunday morning that he would sit out the Gators' bowl game, forgo his senior season and enter the 2021 NFL Draft:
https://twitter.com/kylepitts__/status/1340681458575433728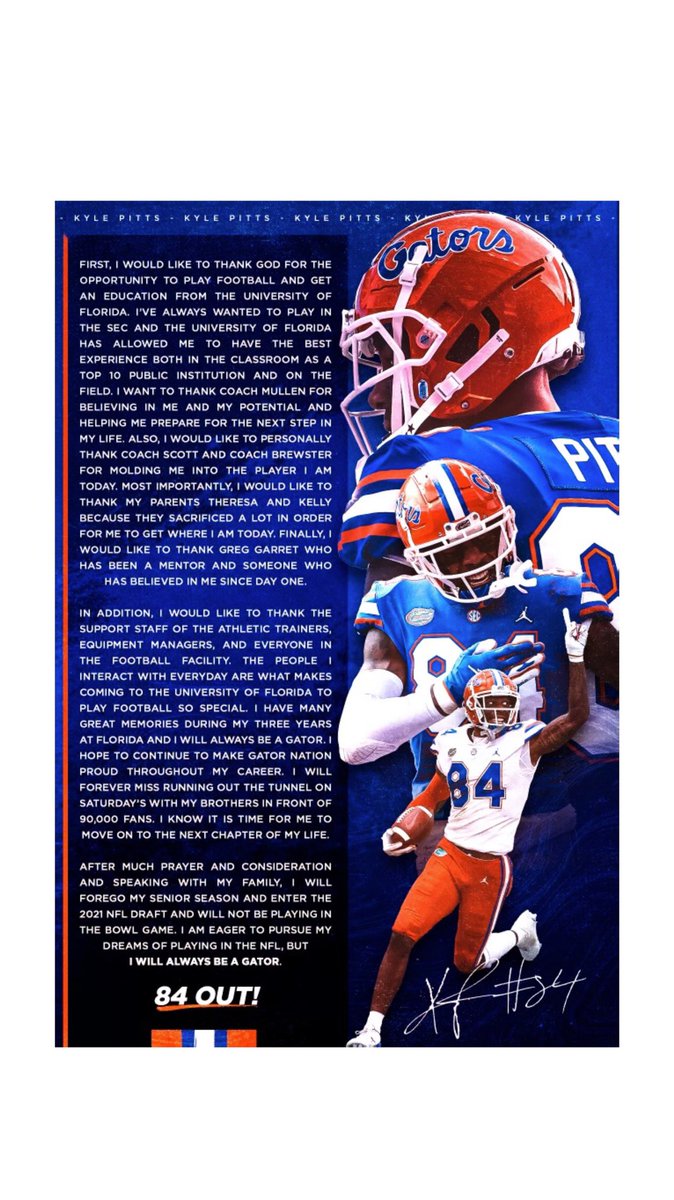 Pitts figures to be a first-round pick in the 2021 draft and will almost certainly be the first tight end off the board.
What a career it was for the talented tight end in Gainesville!