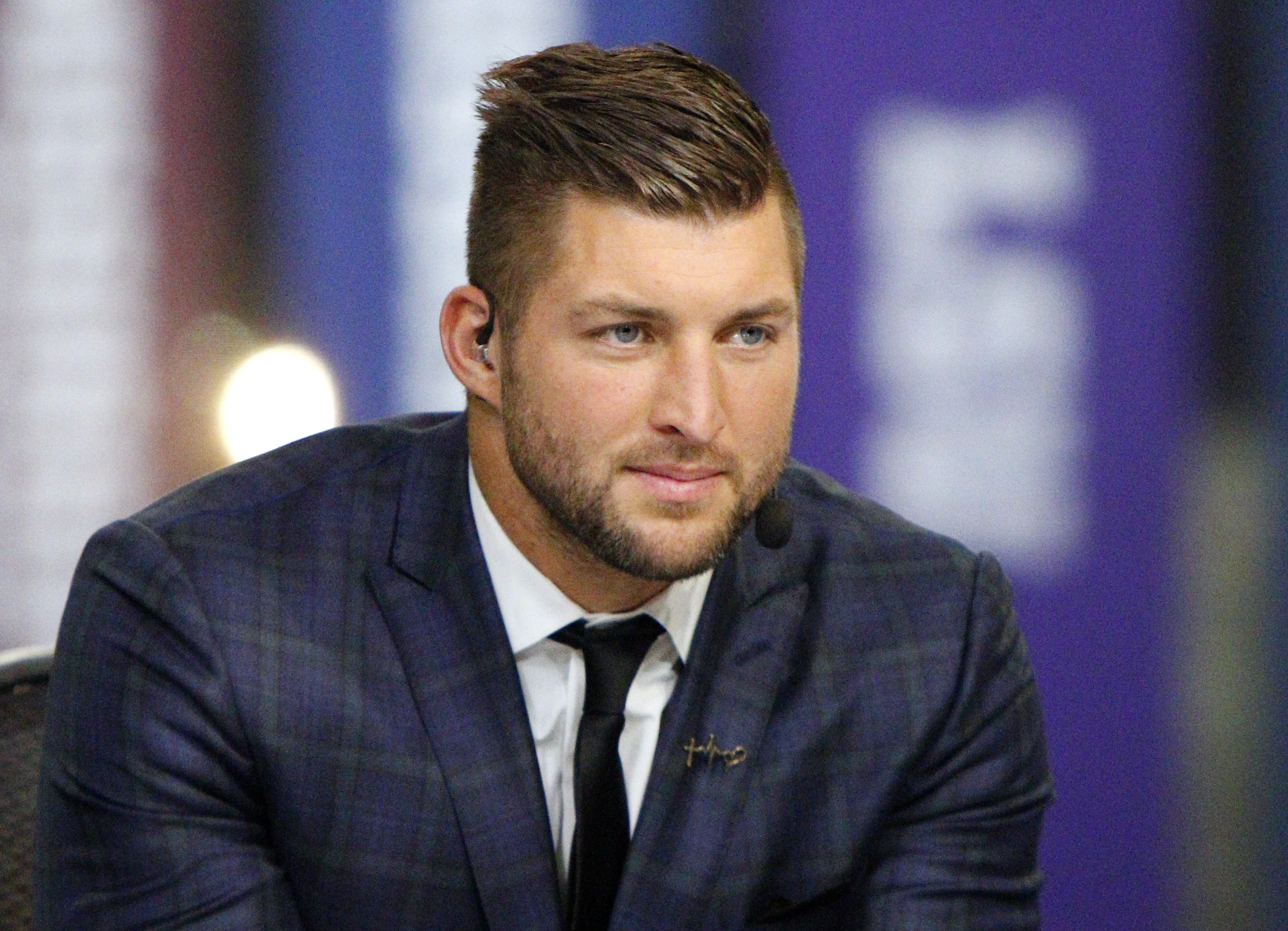 FLORIDA
Florida football: Given their history, LSU is the perfect opponent for the Gators to honor Tim Tebow
Florida will honor legendary quarterback Tim Tebow on Saturday when the Gators host No. 5 LSU in the Swamp (3:30 p.m., CBS).
Tebow, the winner of two national championships at Florida and the 2007 Heisman Trophy and finalist for two others, will become only the sixth player in school history inducted into Florida's "Ring of Honor", joining fellow Heisman winners Danny Wuerffel and Steve Spurrier, 1983 National Defensive Player of the Year Wilber Marshall and the school's two NFL Hall of Famers, Jack Youngblood and Emmitt Smith.
Tebow will become the first player or coach affiliated with the Urban Meyer era to be inducted into the Ring of Honor. He likely will be the last for a while, at least until the university comes to terms and peace with the legacy of Meyer, who is also eligible as the coach of multiple national championship teams.
If Meyer is never inducted, the program will likely have to wait for the professional retirement of former All-American center Maurkice Pouncey, who has been an All-Pro for the Pittsburgh Steelers and is widely considered to be headed for Canton, which would secure him admission into the Ring of Honor.
Percy Harvin, the most electric player from Florida's 2006 and 2008 national championship teams, somewhat mystifyingly does not meet the criteria for the Ring of Honor as presently constructed.
Nevertheless, it is appropriate that Tebow, without question a college football icon and the face and leader of Florida football in the Meyer era, is the first from those halcyon days to be inducted.
It is also appropriate that Tebow's induction comes with the Gators set for another high-profile clash against LSU.
If there was one opponent that best defined and captured the Tebow era at Florida, it was LSU. All four games Tebow played against the Tigers had captive national audiences, stirring stadium environments and championship implications. All four were uniquely memorable football games.
Tebow had captured Florida hearts as a freshman in 2006 for his role in defeating Tennessee in Knoxville a month earlier, but in truth, Tebow first burst into the national imagination Oct. 7 against LSU.
With Florida stymied much of the game by a salty LSU defense led by Ricky Jean-Francois, Chase Pittman, Tyson Jackson and LaRon Landry, offensive coordinator Dan Mullen used Tebow as a change-of-pace quarterback to spell Chris Leak and give an LSU defense feeding off press coverages and elite safety play different looks.
Tebow playing was expected. What he did when he played wasn't. To that point, Tebow had been a situational runner and short-yard package quarterback. LSU packed the box when he entered, hoping to disrupt Florida's power running game behind Tebow and the dominant Pouncey twins.
With the Gators driving in a tie game late in the first half, Florida dialed up the "jump pass," a play now forever part of Gators lore and connected to the Meyer-Mullen-Tebow era of Florida offense.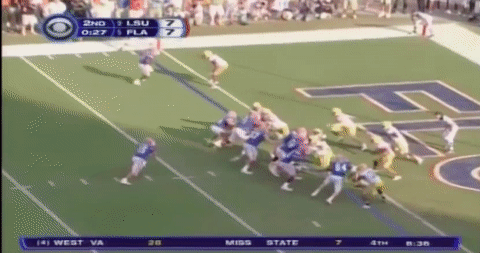 That was the first touchdown pass of Tim Tebow's career. The freshman would add another, on another play-action pass, in the second half, sealing a 23-10 victory for Florida that put them well on their way to Atlanta and, eventually, the national championship blowout of Ohio State.
Tebow's second game against LSU, in 2007, was even bigger.
The Tigers entered undefeated and eight-point favorites; Florida was coming off its first home loss under Meyer — against an Auburn team with a defensive coordinator named Will Muschamp — the week prior.
The game was played just before the dawn of Twitter and the social media explosion, and it was big news when in the week leading up to the game, LSU fans somehow managed to acquire Tebow's cell phone number.
An LSU student posted the number to a message board, and the rest is history. Tigers fans bombarded Tebow with calls from Tuesday to Thursday until finally, unable even to attend class without multiple phone calls, Tebow turned his phone off.
The game became personal to Tebow.
When Florida jumped out to a 10-point lead, Tebow celebrated Florida's first touchdown by darting into the end zone and mocking the Tigers student section with the dialing-of-a-cell-phone celebration.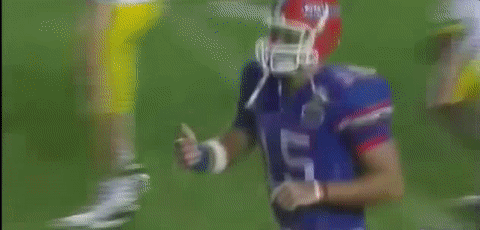 The Tigers faithful ate it up — a sign of growing respect for the Florida star, even as they wanted to beat him so badly — and roared back in half-contempt and half-approval.
LSU coach Les Miles would ultimately go for it on fourth down five times — converting them all through running back and captain Jacob Hester — winning the game narrowly, 28-24, after the final conversion and ultimately capturing the national championship.
A year later, Florida and LSU would again play an 8 p.m. CBS game, and again, the Gators were coming off a heartbreaking loss, this time to Ole Miss.
As most SEC fans remember, Tebow's "Promise" followed the Ole Miss loss, and when Florida scored on its opening possession on a Tebow deep ball to Harvin, the Swamp shook to the rafters and the Tigers never had a chance.
Florida crushed LSU 51-21, and for the third consecutive season the winner of Florida-LSU eventually won the national championship.
Tebow's final game against LSU was also memorable.
Both teams entered the game in the top five and unbeaten, with Florida still without a defeat since falling to Ole Miss the year prior. Again, the SEC had elected to utilize the 8 p.m. window for the game.
But the 2009 game was most memorable for the questions about Tebow's health that swirled around the contest all week.
Tebow had suffered a concussion against Kentucky before the LSU game and was "doubtful" to play until late in the week. John Brantley took all of Florida's reps at practice throughout the week as Tebow lingered in concussion protocol.
Finally, on game day, Florida announced Tebow was cleared to go.
The Gators would win at an aircraft carrier-loud Tiger Stadium 13-3 behind a dominant defensive performance that limited LSU to just 2.1 yards per carry and the effective hard running of tailbacks Jeff Demps and Emmanuel Moody, who combined for 128 yards on 22 carries to at least somewhat lighten the load on Tebow, who spent most the game with his helmet on, looking calm and subdued.
As Tebow left the field, Miles ran to embrace the senior quarterback, the ultimate show of respect for a competitor who had, in many ways, been defined by his meetings with LSU.
Thanks to Tebow, what always felt like a forced rivalry, an odd, unfortunate, ahistorical creature of bizarre scheduling after the SEC's initial expansion to 12 teams, finally had some juice.
There have been some fascinating chapters to Florida-LSU since, but none like the four played in the Tebow years.
In that sense, things come full circle Saturday.
No one respected Tebow as a player more than LSU's coaches and fans did during the four years when the two programs played games that, for at least three of those seasons, defined SEC dominance.
No one wanted to beat Tebow more, either.
It will be no different Saturday.
LSU's great fans will undoubtedly clap and show their appreciation for Tebow as he's rightfully honored for his achievements as a Gator. But they'd love nothing more than to spoil Florida's and Tebow's party.