FLORIDA
Florida vs. USF: Prediction and preview
Florida, the No. 18 team in the country, hosts USF Saturday night in The Swamp, looking to get back on track after a disappointing loss to Kentucky. Saturday night's contest is set to start at 7:30 p.m. Eastern time and can be seen on the SEC Network.
Florida vs. USF preview
The Gators and Bulls met in Tampa last year. The 2021 UF team came away 42-20 win over USF at Raymond James Stadium, home of the Tampa Bay Buccaneers.
Anthony Richardson was the star of last year's game. Despite recording just 3 passes and 4 rushes, he finished as the Gators' leading passer (152 yards, 2 touchdowns) and leading rusher (115 yards, TD) in the game.
New customers can take advantage of this bet $5, get $200 offer for the Florida-USF game when they apply our DraftKings promo code. That's right, bet $5 on the Gators and you will be awarded $200 in free bets. If your initial bet wins, you get the winnings, too. Click here to get started with our DraftKings promo code.

DRAFTKINGS SPORTSBOOK APP
STATES: NY, KS, LA, AZ, TN, PA, NJ, CO, IL, WV, IA, IN, VA, MI
NEW USER BONUS
BET $5, WIN $200!
ANY NFL GAME!
In this year's game, Richardson is sure to throw more passes as the Gators' starting QB. Whether he will log more carries, though, remains to be seen.
Richardson is in need of a bounce-back game. In the 26-16 loss to Kentucky, the Florida QB was just 14-of-35 passing for 143 yards, 2 interceptions and no touchdowns. He had 6 rushes for only 4 yards.
Richardson alarmed many Florida fans with his postgame comments about losing confidence early (via Gator Country):
"I started the game off and missed a couple of wide-open throws and my confidence got shot," Richardson said. "It affected my receivers poorly, you know, missing them wide open. …"
With the meat of the SEC schedule still ahead for Florida, goal No. 1 for Billy Napier on Saturday will be restoring Richardson's confidence. Richardson may be getting just what the doctor ordered.
USF enters the game allowing a completion percentage of 76.8 to opposing QBs, which ranks No. 129 of No. 131 in the FBS. Other numbers of interest from the Bulls passing defense: No. 93 in yards given up (255.5/game), 2 touchdowns allowed and 2 interceptions.
On the 247Sports Team Talent Composite, the 2022 Bulls rank No. 65 nationally with 5 players who were 4-star recruits and 70 former 3-stars. Florida is No. 12 with 5 5-stars, 40 4-stars and 40 3-stars.
Former Clemson co-offensive coordinator Jeff Scott has been at USF since 2020. Early in his third season, Scott's record with the Bulls is 4-19.
Against Kentucky, Richardson's 2 interceptions were turned into 2 Wildcats touchdowns. Considering half of Kentucky's points came off of 2 picks, Florida's defense had a solid night, allowing just 13 points on all other drives. Dan Mullen would be quick to point out that the Gators out-gained the Wildcats 279-272 in total yards.
Florida's defense will be missing LB Ventrell Miller, a veteran leader, Saturday. The Gators should be fine without Miller for the USF game, but his situation is one to watch.
Defensive depth is an issue for Napier's squad, though, particularly on the defensive line. Kentucky struggled to run in the first half, but kept at it and eventually got the ground game going by wearing the Gators down in the second half. UF defensive linemen have been forced to log some high snap counts in the first 2 games due to a lack of depth.
One way for Florida to keep the defense from wearing down is to run the ball and control the clock. Nay'Quan Wright (18 carries, 63 yards) has been RB1 on the depth chart, but 2 newcomers have been more productive than Wright in the first 2 games. Sophomore transfer RB Montrell Johnson Jr. has carried the ball 19 times for 137 yards and a touchdown, while freshman RB Trevor Etienne has 14 rushes for 110 yards and a TD.
Napier has committed to maintaining the committee approach, but it will be interesting to see if Wright still gets one-third of the running back carries.
FanDuel has an exciting welcome offer for the college football season for first-time users. New players can lock in a $1,000 no-sweat bet. Use this promo code to bet on the Florida-USF game and get a refund of up to $1,000 if you lose. If your bet wins, you get the winnings. Click here to use our promo code to get started.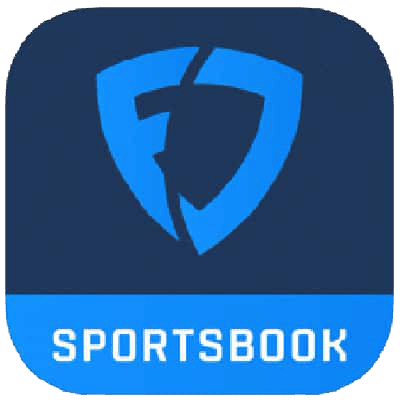 FanDuel Sportsbook
States: LA, KS, NY, TN, NJ, PA, IN, IA IL, WV, MI, CO, VA, AZ, CT
NEW USERS!
$1,000
NO-SWEAT BET
Florida vs. USF prediction
USF enters with a 50-21 loss to then-No. 25 BYU and a 42-20 win over Howard. Florida hasn't shown the ability to put up 50 points, but the Bulls don't appear to be ready to hang with top-25 teams.
Richardson can be a productive passer, as we saw in the Utah game (17-of-24, 168 yards). Napier should be able to script high-percentage throws to build Richardson's confidence against a pass defense that has its shortcomings. The Gators should be able to lean on their running game, too.
Prediction: Florida 37, USF 16