Florida WR Van Jefferson announces his 2019 decision
After transferring from Ole Miss, Florida WR Van Jefferson had a solid season for the Gators in 2018, catching 35 passes for 503 yards and six touchdowns.
The junior had a decision to make after a Peach Bowl victory, though — stay for his senior year or head off to the NFL Draft.
As you can see in the tweet below, Jefferson announced on Saturday evening that he would be returning to Gainesville for his senior season in 2019:
https://twitter.com/VanJefferson12/status/1081679298468216833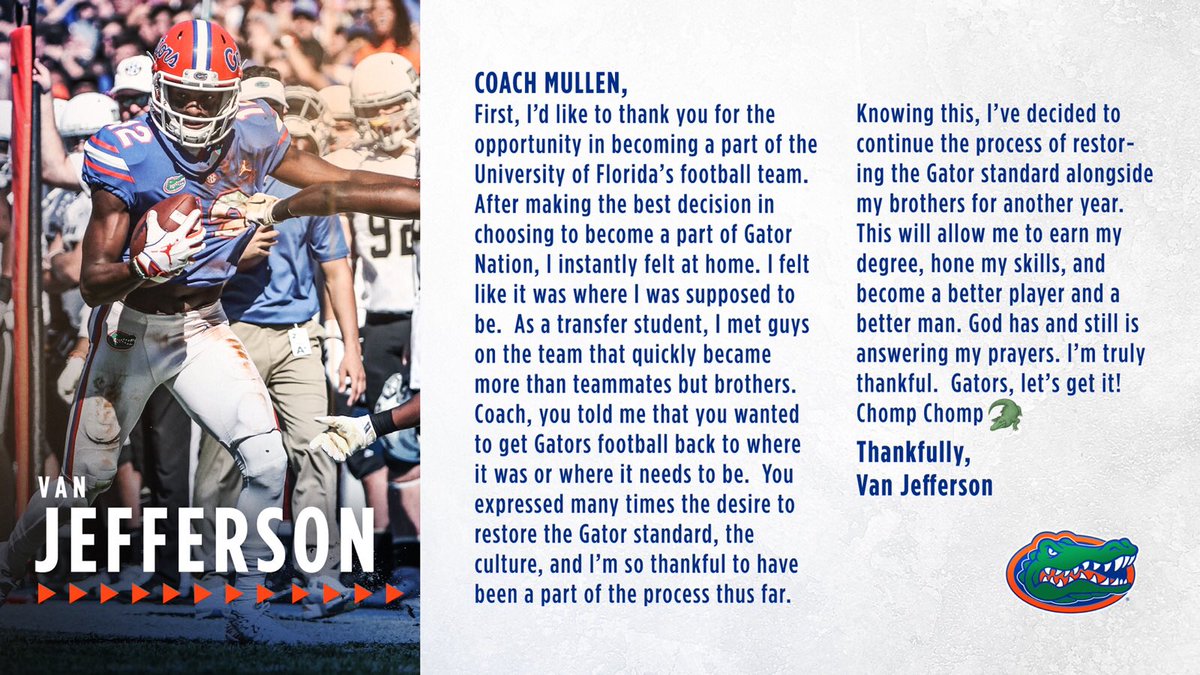 That's great news for the Gators, as Jefferson led the team in catches, receiving yards and touchdowns in 2018.
With another year with Dan Mullen, Jefferson could develop into a star in 2019 and greatly improve his draft position.