FLORIDA
Former Florida DB Janoris Jenkins cut by Giants after he wrote insensitive tweet
Janoris Jenkins' time with the New York Giants has come to an end because of a tweet he sent in response to a fan writing that his stats didn't contribute to wins.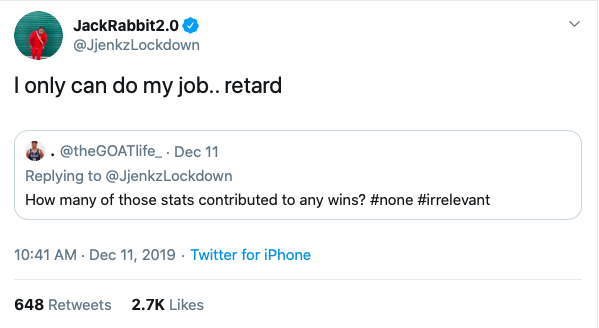 He later apologized, and wrote, "really didn't mean no "HARM," but it wasn't enough to save his job as the Giants announced on Friday morning that he was "waived/injured." The apology was seen as "phony" and not genuine.

On Thursday, Jenkins address the issue with reporters, including those from NJ.com, and said, "Yeah, I regret it. But at the end of the day, it's my slang, so if you take it how you're going to take it, then that's on you. I don't mean to offend nobody. My daddy always told me, 'Speak freely and own up to what you say.' So I always speak freely as a man, and I speak how I want to speak."
At 31, Jenkins appears to be overpaid, as he was due to carry a $14.75 million salary cap hit, his play has been declining, and the Giants were not expected to keep him into next season anyway.
The Giants announced the decision and issued a statement from coach Pat Shurmur.
"This was an organizational decision," Shurmur said. "From ownership to management to our football operations, we felt it was in the best interests of the franchise and the player. Obviously, what happened this week, and the refusal to acknowledge the inappropriate and offensive language, was the determining factor."
Jenkins started every game since the beginning of the 2018 season, a 29-game streak. This year, he led the team with 14 passes defensed and is sixth with 54 tackles (48 solo).
Jenkins joined the Giants as a free agent in 2016.