FLORIDA
Kyle Pitts 'retaliates' on social media to Kentucky LB's pregame 'disrespect'
Kentucky defenders did a lot of talking heading into Saturday's game against Florida. The Gators pass-catchers took notice and haven't shied away from getting the last laugh.
RELATED: Florida WR Jacob Copeland trolls Kentucky DB Kelvin Joseph over pregame trash talk
Kentucky linebacker J.J. Weaver boldly stated – in third-person – that Pitts hasn't faced a defender of his caliber.
"Kyle Pitts is most definitely going to see me this week," Weaver told reporters, per Jon Hale of the Louisville Courier Journal. "We've just got to be more physical than him.

"He is a great player. He's going to get up and jump, but he's just never had J.J. Weaver on him before."
Pitts got the better of Weaver and the Wildcats defense with 5 catches for 99 yards and 3 touchdowns. The standout tight end called out Weaver in a Sunday social media post.
"I tried to be humble but, no disrespect without retaliation…" Pitts wrote.
The retaliation was tagging Weaver in a photo of Pitts making a catch against the UK linebacker's coverage: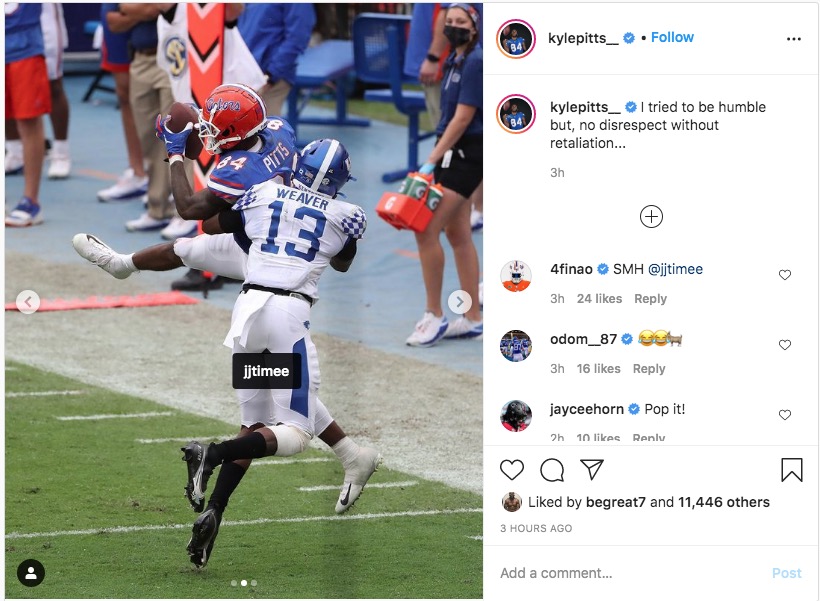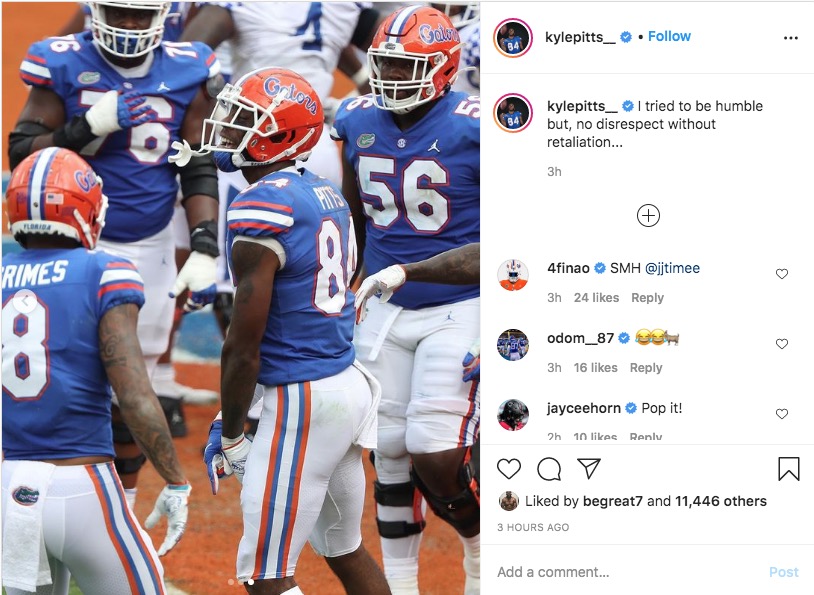 Weaver certainly had a response coming with third-person bulletin-board material for one of college football's best players. Hopefully, Pitts was unaware of the awful news that Weaver reportedly has a torn ACL when he did his social media dunking.