FLORIDA
LOOK: SEC Network pays respect to Dan Mullen's 'shoe game'
Despite taking over a new program within the Southeastern Conference, Dan Mullen continues to make waves at SEC Media Days. It's not what Mullen has to say that's such a talking point, it's the shoes on his feet.
As head coach of Mississippi State, it was an annual tradition for Mullen to show off his shoe game to the media present in Hoover. Now that the venue has been changed to Atlanta and Mullen has taken over in Gainesville, the coach continues to show off his flair for the dramatic when it comes to his foot apparel.
The SEC Network even gave Mullen a shout out a graphic claiming the Florida coach possesses "arguably best shoe game in SEC" during his appearance at the main podium.
Check it out here, as posted by Lauren Taylor, the Director of Marketing & Competition for the SEC: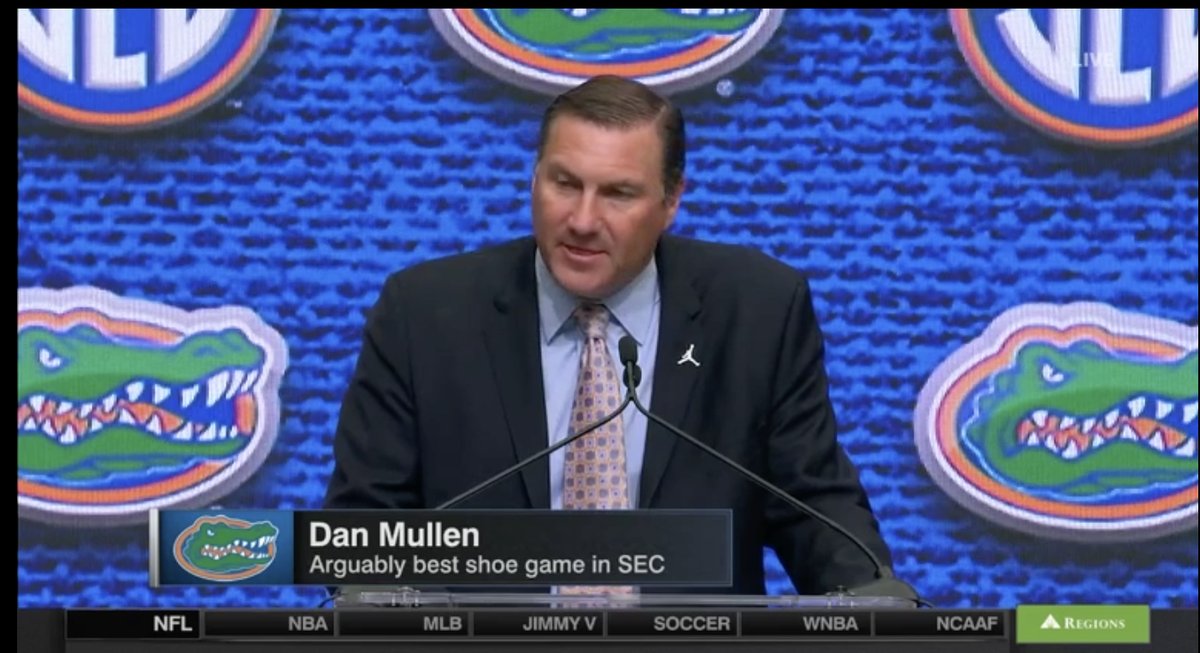 In case you missed it, here are the shoes Mullen wore to this edition of SEC Media Days: